Beaux Arts French Faience Vase with Black Cat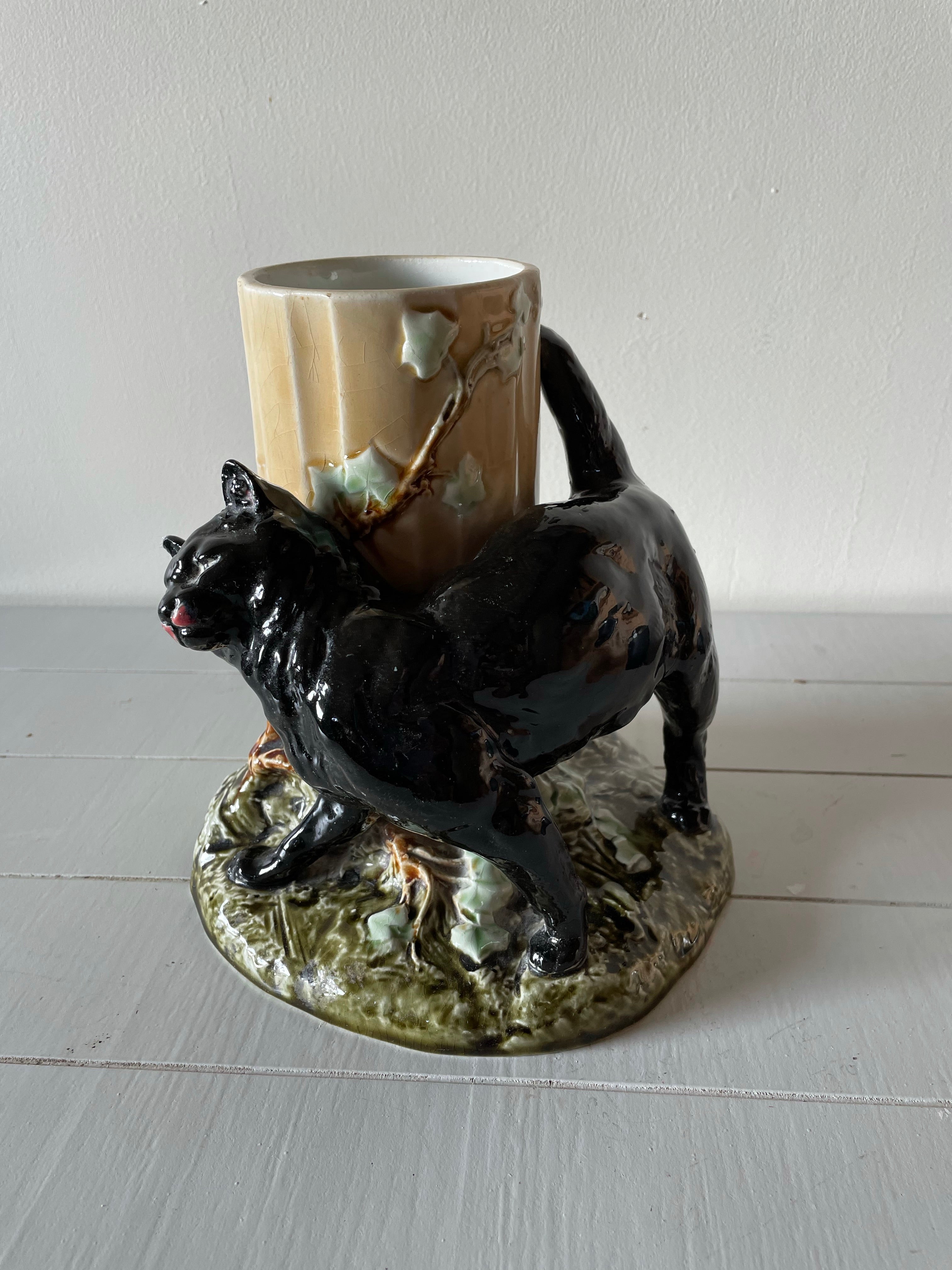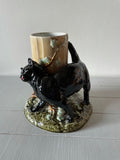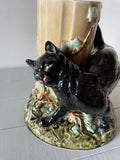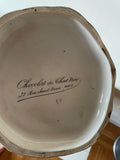 Description
Beaux Arts French Faience Vase with Black Cat.
After Theophile Steinlen's legendary poster, featuring "Chocolat," the black cat symbolising chic, risque cabaret entertainment. The cat of the Chat Noire here twines around a shaped, ribbed column, decorated with climbing ivy, on a splotchy, brown, green base. Steinlen lived from 1859-1923, and amde many posters for the cabaret.


By reputation, Le Chat Noire was the first cabaret in Paris - the first nighttime bar combining alcoholic beverages with music and free association among the demimonde of femmes des nuits, and the men who chose to associate with them. (See the movie Gigi, for how this script might go).
Thus, as it winds around the columnar vase, the Black Cat might signify far more than … just a black cat!
The cabaret thrived between 1881-1897 and then closed.
Stamped M3B and the letter T, with black underglaze penned "2."
Printed in warm black, "Chocolat du Chat Noir," 32, Rue Saint-Denis, Paris _______. The address is in Montmartre, the epicenter of Paris nightlife, where artists, courtesans and businessmen all met.
Attributed to Poterie de Menil du Brabant, a small faiencerie. The stamp with numbers and letters could also be for Choisy le Roi, but the factory.
Circa 1885.
8" H., 6 3/4" Diameter.
Condition: typical lught crazing to glaze; 3/8"
shallow chip to base.