18th Century Bow Porcelain Printed Coffee Cup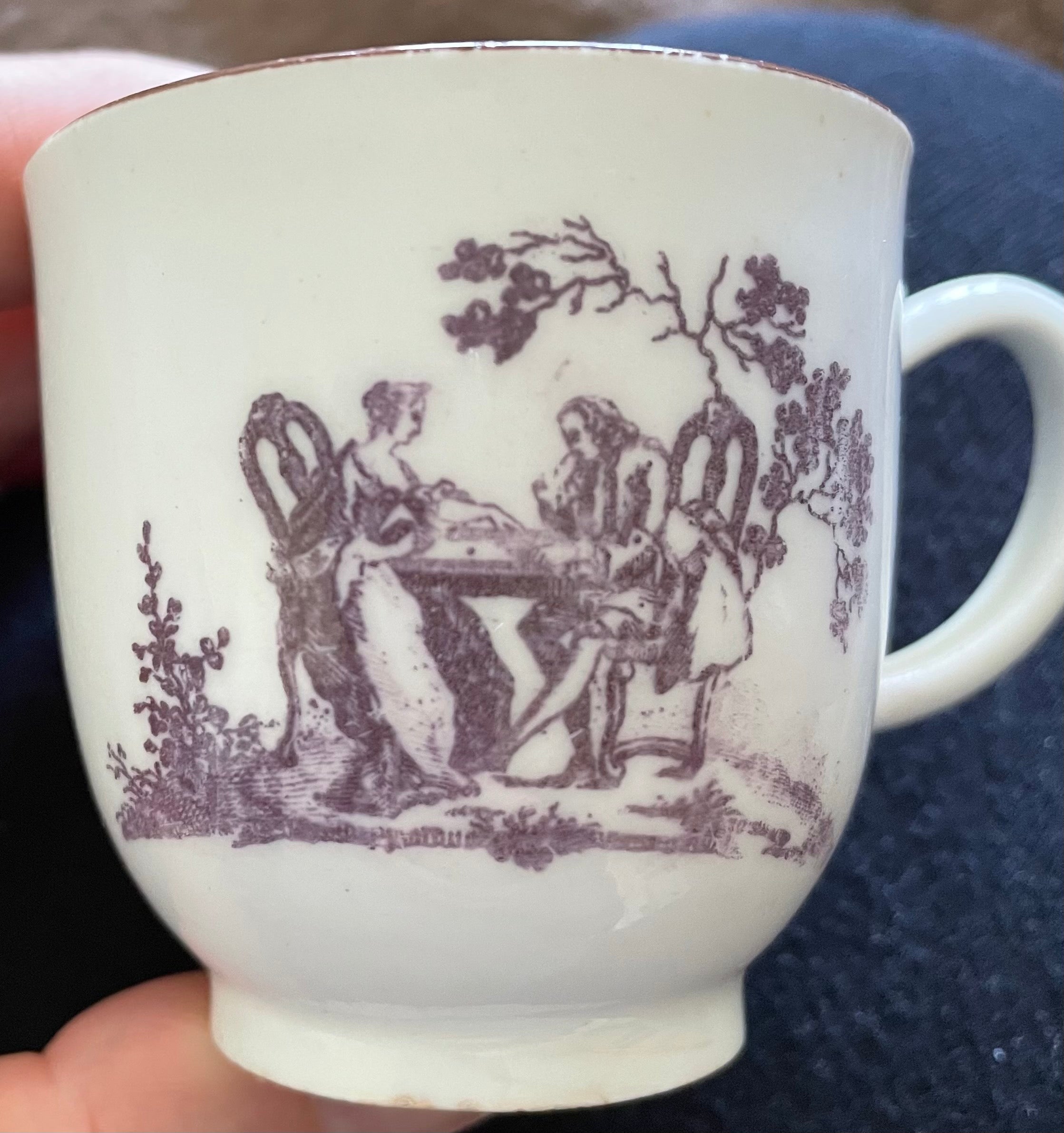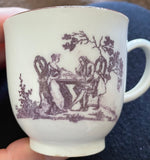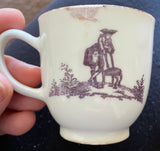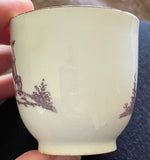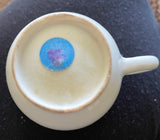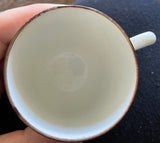 Description
18th Century Bow Porcelain purple transfer-printed coffee cup, with simple flattened tubular C shaped handle, on foot. Decorated in deep purple enamel with a rare, unrecorded transfer-printed scene in two parts:
With handle to the right, with a scene of a lady and gentleman, seated, playing a board game on a games table. One of the man's feet, in elegant shoes to match his coat, touching the hem of the lady's dress, under the table; The figures wearing elegant dress, and seated on carved Chippendale style splatted chairs; with two shrubs / trees to either side.
With handle to the left, a man in a tricornerered hat, leaning on a chair, seemingly looking onto the play between the other figures. The chair is ona low mound, with shrubs to either side.
Purple line to cup edge.
The image of the games players possibly taken from Joseph Low's frontispiece, Charles Cotton, The Compleat Gamester, first printed in  1674, and reprinted and expanded several times during the 18th Century.
2 1/4" High. 



Circa 1756.
Condition: Kiln fritting patch, above the secondary, ie left-hand figure. Minute nick to upper edge. Minor roughness and nick to foot.
Provenance: Jupiter Antiques, 1996. 
Robin Henry Ceramic Collection, #88.
At the timE of purchase, no other example of this decoration had been found on Bow porcelain.