18th Century Chelsea Two Handled Leaf Moulded Dish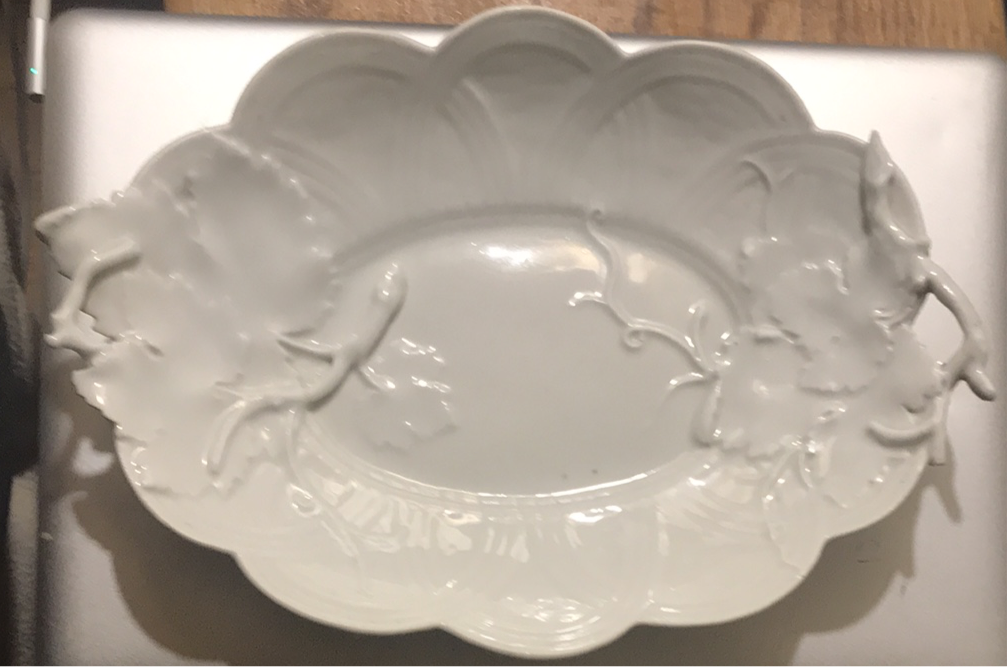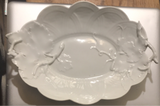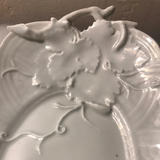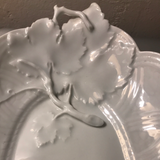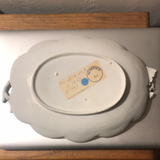 Description
18th Century Chelsea Porcelain Two Handles Leaf Moulded Dish.
Molded as a trompe l'oeil basket with grape leaves and vines as the handles.


Glazed, and in the white only, a nod to the popularity of blanc-de-chine dishes made in Asia and at Meissen.
Triple saggar pad marks within the oval foot rim.
11 5/16" L.
Tiny loss to terminate of one branch-form handle. Two noticeable dots of frit to surface. Scattered black frit dots elsewhere, typical for fired wares at the factory.
Provenance: Sothebys, 1997.
Robin Henry Ceramic Collection, New York.
Collection #156.
Parallels to be added shortly.