18th Century Wedgwood Creamware Teacup & Saucer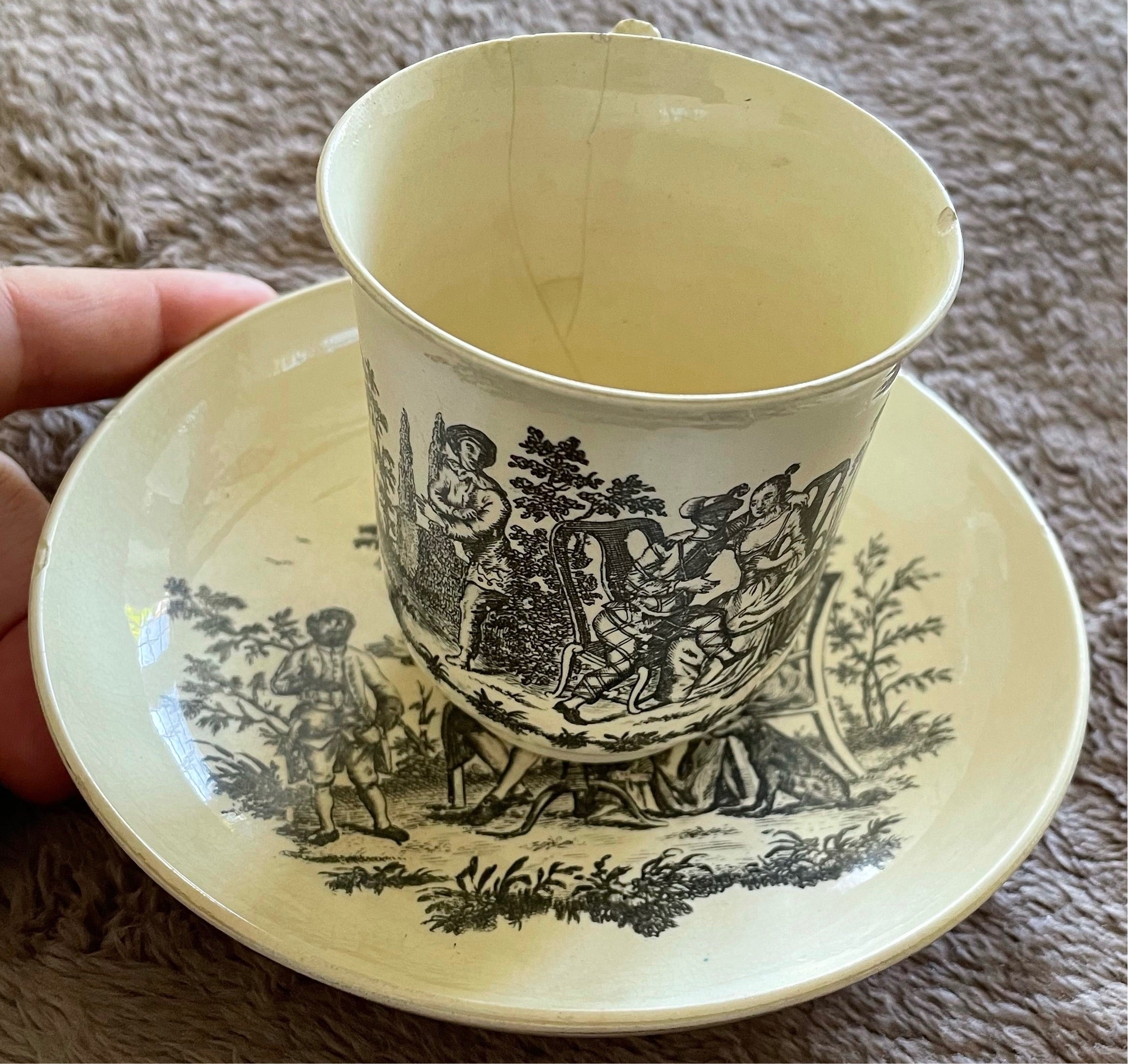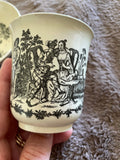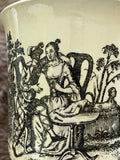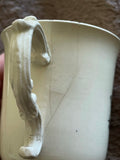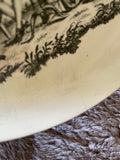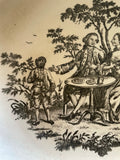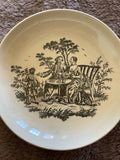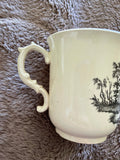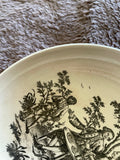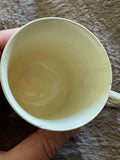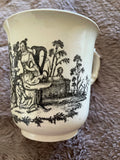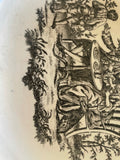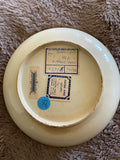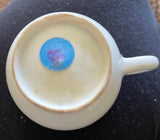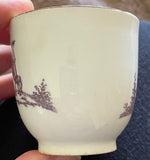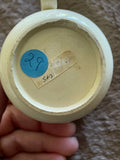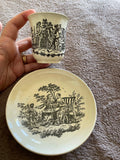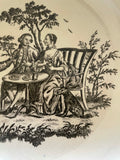 Description
18th Century English Creamware Transfer Printed Teacup & Saucer, attributed to Wedgwood.
The cup with Rococo foliate c-scroll handle, under flared rim, on foot. The front transfer-printed in black enamel with Harlequin & Columbine seated at a tea table, flanked by sphinx and grotto columns, foliage and trees. Sprigged grasses to front.
The saucer transfer-printed in black enamel with a version of The Tea Party, with gentleman and woman seated at a tea table on a shaped, splatted bench, with figure of a black slave servant boy in livery, carrying a teapot and holding a cup.
Printed after John Sadler and Guy Green, derived from John Bowles' Drawing Book, circa 1756-1757.
Harlequin & Columbine and Tea Party were two of the most popular patterns for ceramic transfers in the 1760s-1780 English potteries.
The cup 3" H., 4" Diameter including handle. 2 3/4" Diameter without handle.
Condition: 2 3/8" and 2" long tight triangular cracks, right of handle, plus 1/4" lateral crack. Stress cracks to handle, near terminate. Chip to foot, two nicks.
The saucer 5 3/8" Diameter, 1" H., the saucer. 
Condition: two 1/2" hairline cracks, 6 o'clock and 11 o'clock. Two very shallow flakes to edge, 3 and 9 o'clock. Stained foot. 3/8" Y crack to outside well of saucer near 11 o'clock hairline.
Prints on cup and saucer vibrant.
Provenance: Robin Henry Ceramic Collection, NY. Collection #29ab.
Jonathan Horne, 1993.