SOLD After Peter Vischer Bronze Figure, Gothic King Theodoric, 20th Century in Gothic Style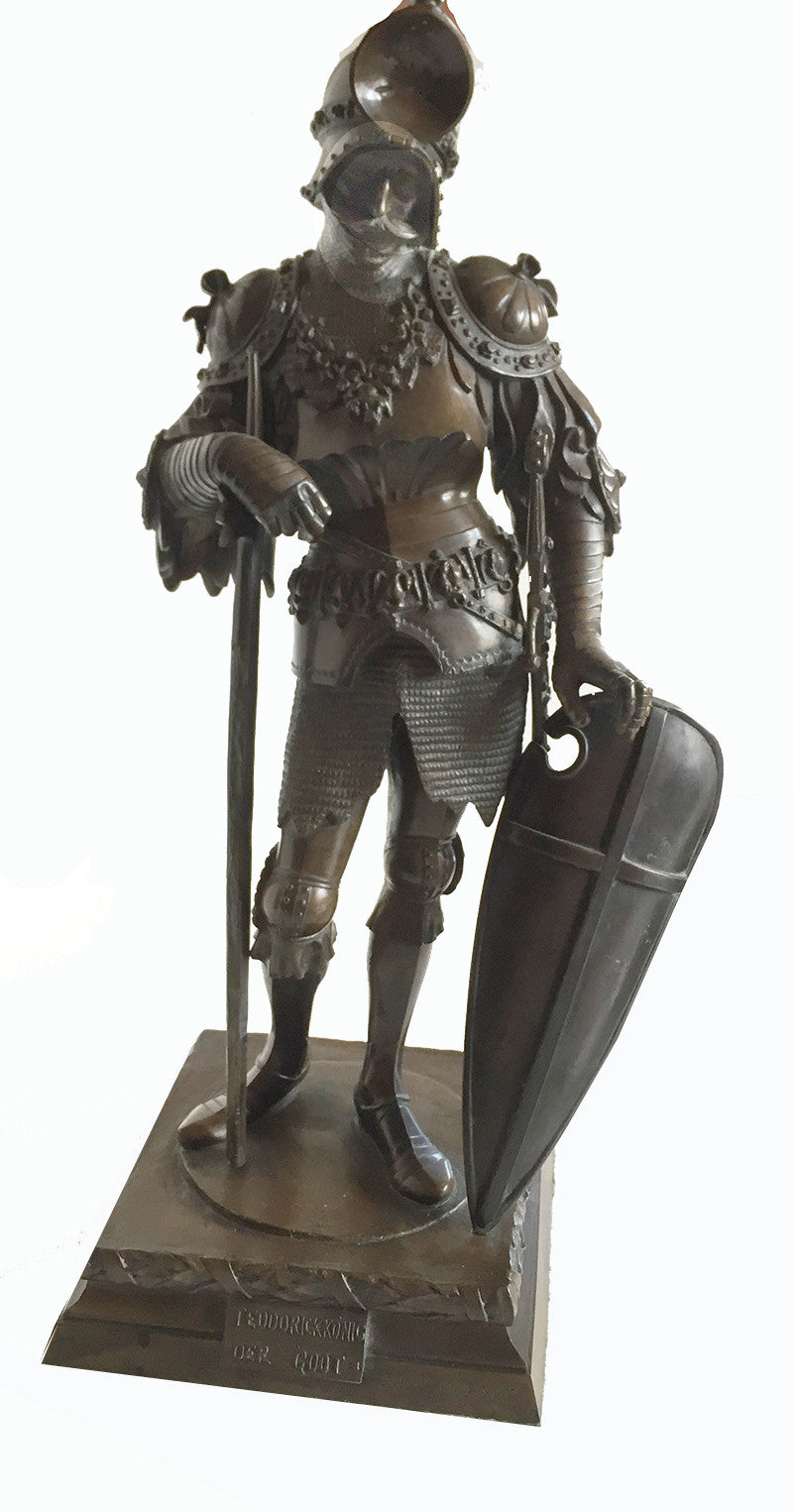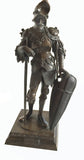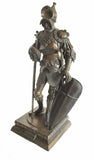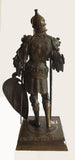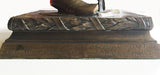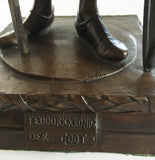 Description
20th Century Continental Bronze Figure of Gothic King Theodoric as a knight in armor after the artist Peter Vischer, the king shown as a standing knight, wearing armor and holding a halberd and shield, the plinth base inscribed with the subject's name, the artist, and the date. 
Theodoric mustered his troops multiple times, fighting Goths, Ostrogoths and Romans. He ruled over the Italians from Ravenna. Peter Vischer created the original bronze in the mid-15th Century. This model was created in Innsbruck, mid-20th Century. 
 Such bronzes were placed in the 19th century libraries of industrialists who made their fortunes in the 19th and into the 20th Century. The industrialists sought out totems of their sophistication and connoisseurship. Whether meant to be placed in a red-velvet draped library, or on the set of the television show "Gotham," bronze  sculpture continues to transmit a sense of worldly travels to audiences today.
18 1/2" H. Excellent, undamaged condition.