SOLD Art Reed (b. 1953) American Studio Art Glass Multi-Colored Banded Blown and Molded Glass Bowl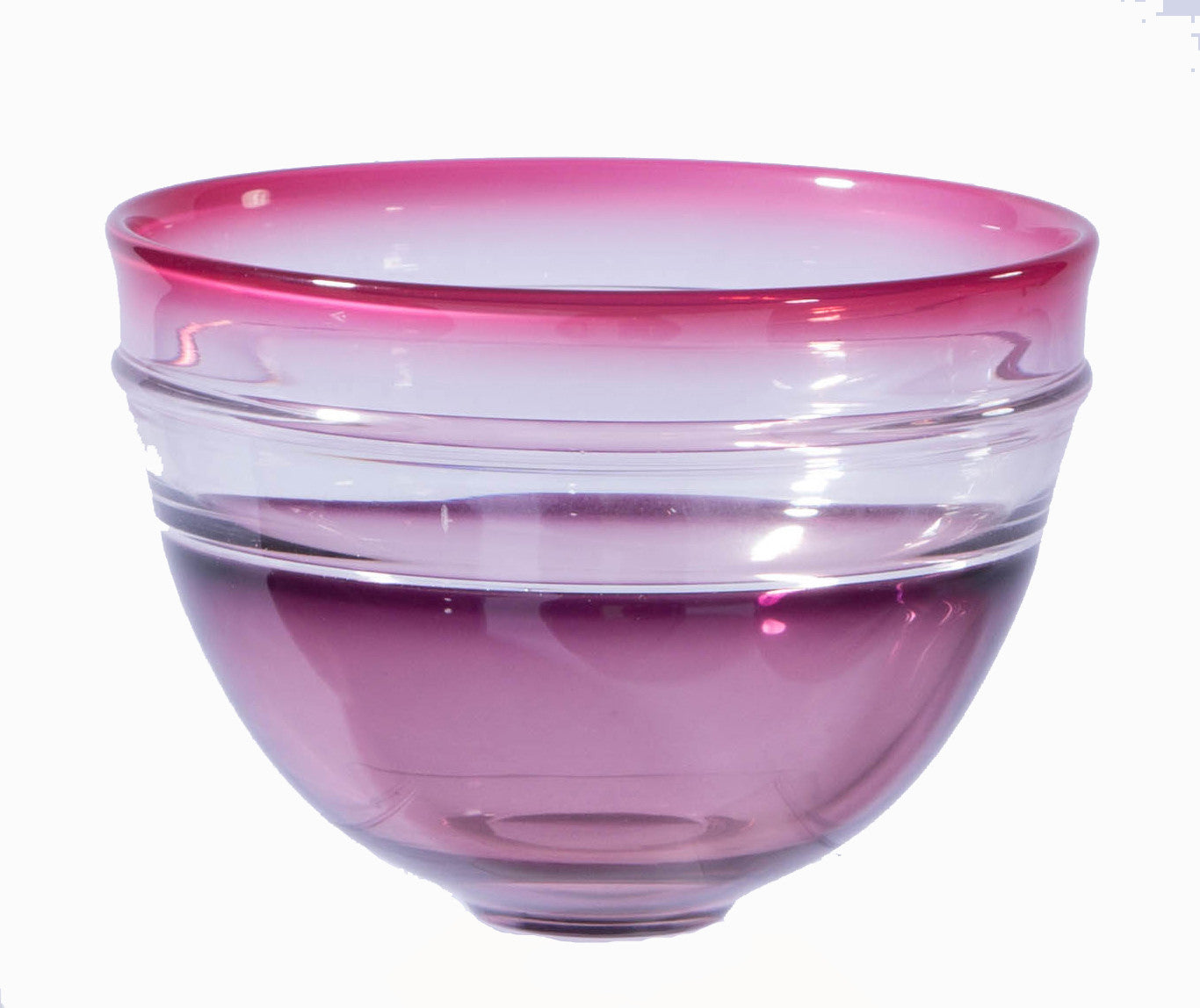 Description
SOLD American Art Reed  (b. 1953, Milburn, NJ) Studio Art blown glass banded multi-color bowl, amethyst incalmo with pink and purple bands. 8" H.
Undamaged condition, but for some light scratches to underside consistent with use. . 
In the same New York private collection since the 1980s. 
Art Reed now lives in upstate New York. He started a firm called Sweetwater Glass, which made wonderful reproductions of historical glass objects, as well as making new items using historical methodologies. Mr. Reed has made an enviable nearly 3' diameter Chippendale pie crust table with pad feet, a form known in mahogany, entirely of blown glass parts. Reed retired Sweetwater Glass a few years ago, but continues to make molds. His work is represented in major glass collections in the US.