SOLD American Tiffany & Co. Sterling Silver Pair of Ice Tongs Chrysanthemum Pattern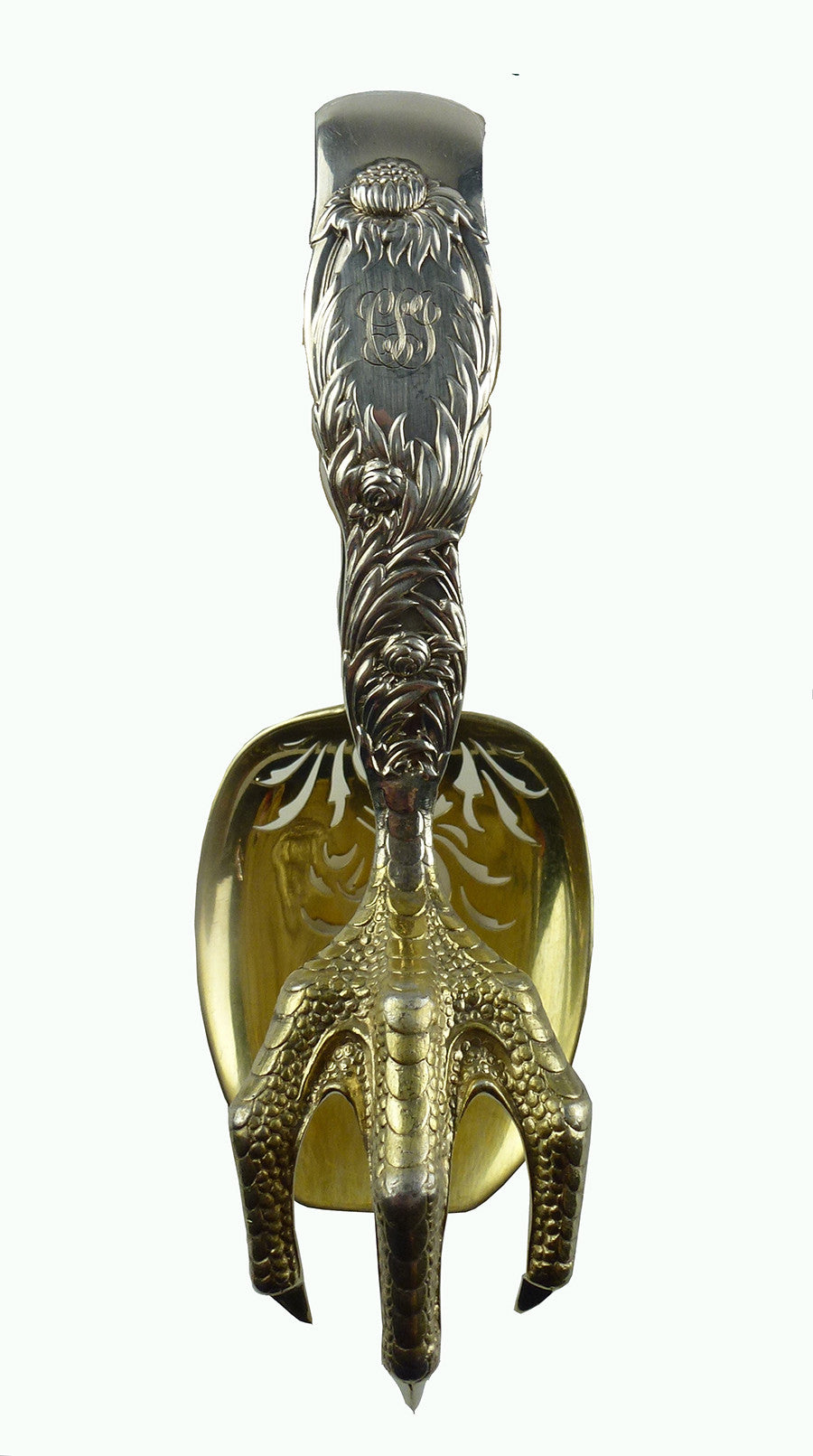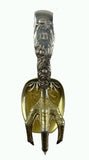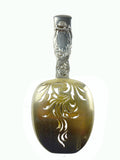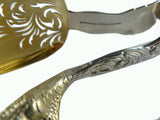 Description
SOLD American Tiffany & Co. Sterling Silver Pair of Ice Tongs Chrysanthemum Pattern
Tiffany Sterling Silver gold-washed pair of ice tongs, with the distinctive "chicken claw" to one side, and the scrolled pierced areas of the surface to the other, the handle chased and repousse with chrysanthemum flowers and leaves.
Marked to interior of handle area. Monogrammed "CSS" or "CSG" 
5 3/4" L. 2 1/4" W. 3.54 ozt.
Never used, bought in the 1960s. 
Ice tongs in this pattern are among the boldest forms for the dinnerware service. Strong enough to use, and beautiful enough to display. Chrysanthemum pattern was first introduced in the 1880s, designed by Charles Grosjean. It is among the best-selling patterns Tiffany ever made. The pattern appeals because of its Japanesque elements, the sinuous curling chrysanthemums in bud, in bloom and the extensive foliage creating a delicate and vibrant display that the repousse features exaggerate.