SOLD American Tiffany .925 Sterling Silver Chrysanthemum Pattern S/6 Individual Salad Forks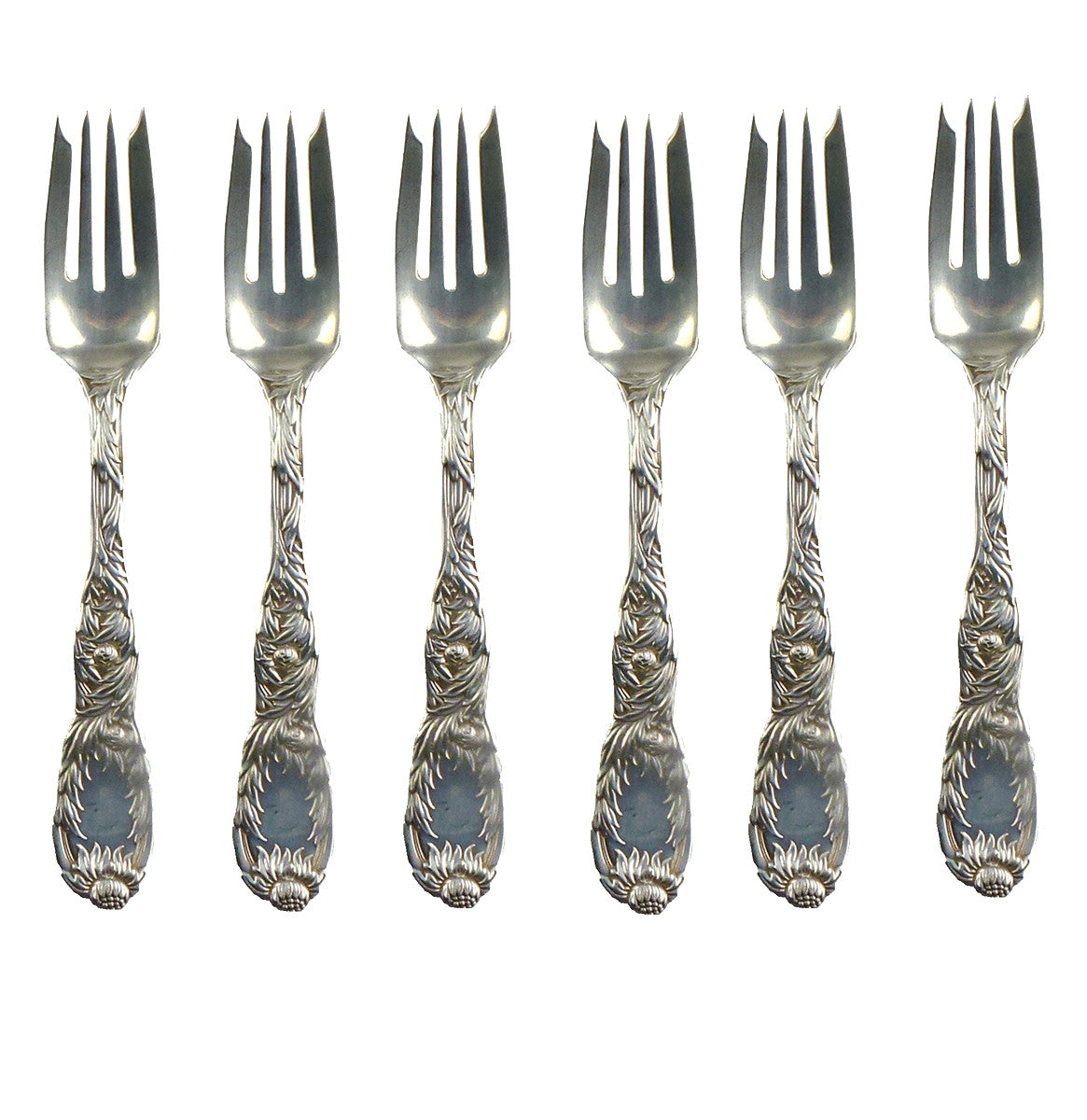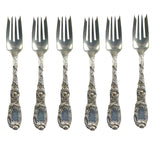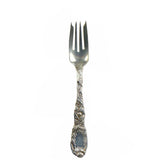 Description
American Tiffany .925 Sterling Silver Chrysanthemum Pattern S/6 Individual Salad Forks, also used as dessert forks, these are older Tiffany shapes, and quite distinquished as the tines are wider to both of the outer edges. 
Marked Tiffany & Co. Unmonogrammed. 
6 3/4" L. 1.98 ozt. each
Circa 1970-1980.
These are in very good condition, have not been used. A few may have scratches to the surfaces, but they are very light if at all. Some of the forks may have light tarnish on them, we polish all silver before we ship it out, but prefer a low tarnish effect. Individuals may want to re-polish for a higher polished, shinier appearance. 
First designed by Charles Grosjean for Tiffany in 1880, Chrysanthemum pattern remains on the list of Tiffany's most popular patterns.