English 18th Century Salt-Glaze Stoneware Cream Jug.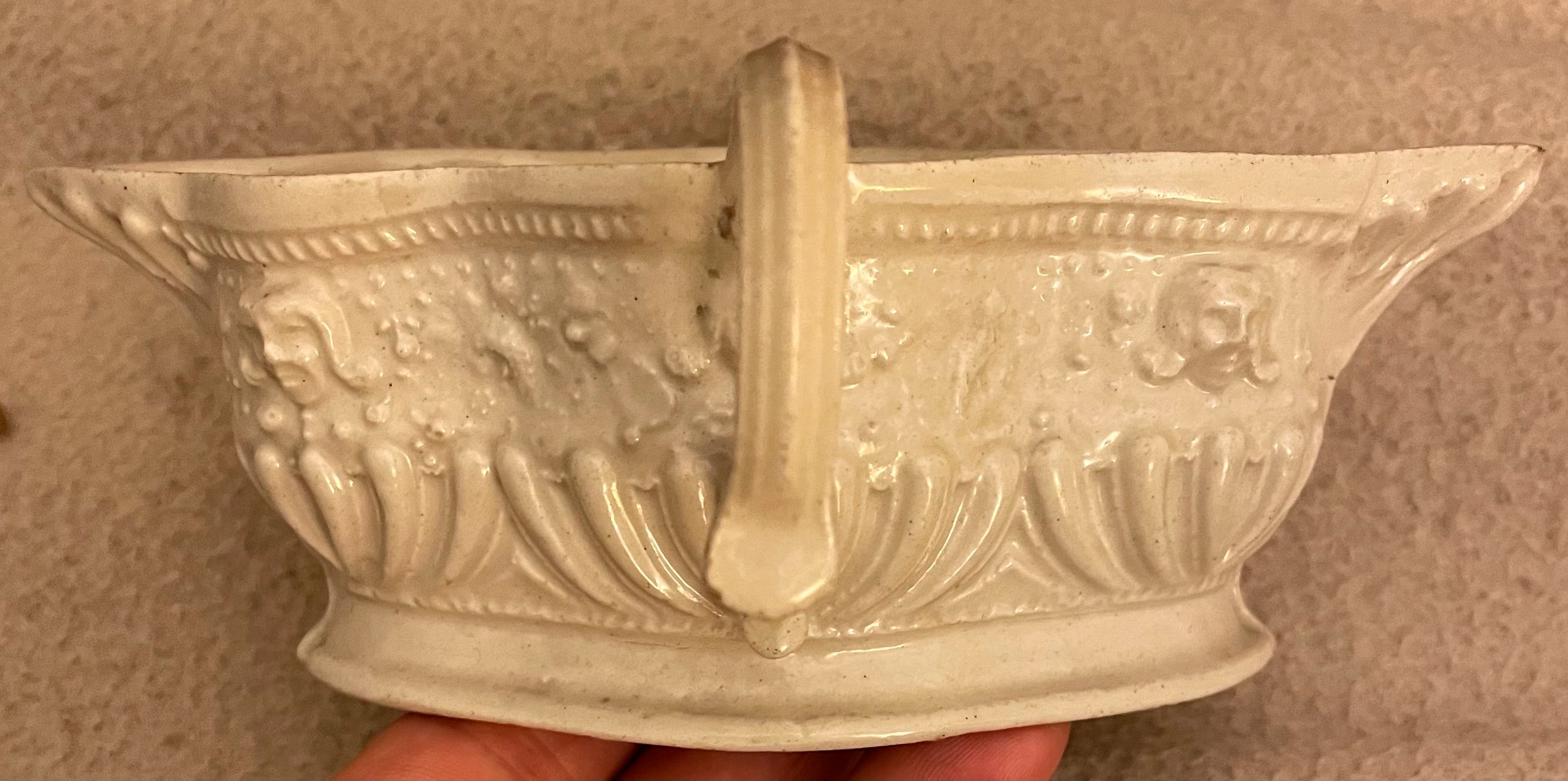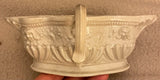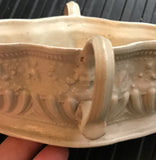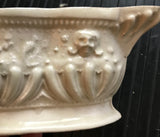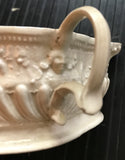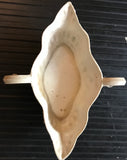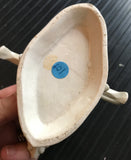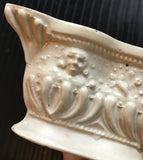 Description
English 18th Century Salt-Glaze Stoneware Cream Jug of pear form, with moulded, arched handle terminating in a finger-pinched "tail," on three mask and paw feet. The body slip cast to both sides of the rococo-moulded spout with a baby perched on extensive grape leaves on the vine, and one placed strategically at the boy's crotch.
Unmarked.
3 1/2" H.
Circa 1745 - 1755.
Parallels: In the V & A Museum, Schriber Collection, the baby smaller and with birds; no. 414:1022-1885. Ima Hogg Bayou Bend Collection, at The Museum of Fine Arts Houston has a painted example of the same jug, B.62.45. The moulding was given a name later, "Indian Tree," although this kind of pattern naming may not be contemporaneous with manufacture. 
Provenance: Alastair Sampson, 1999.
Robin Henry Ceramic Collection, New York, #109. 
Condition: Restoration to spout. The belt connecting the two moulded sides is quite prominent. Firing crack around the applied feet, in manufacture.