SOLD English Asprey Antler, Stainless Steel Cased Fork and Knife Set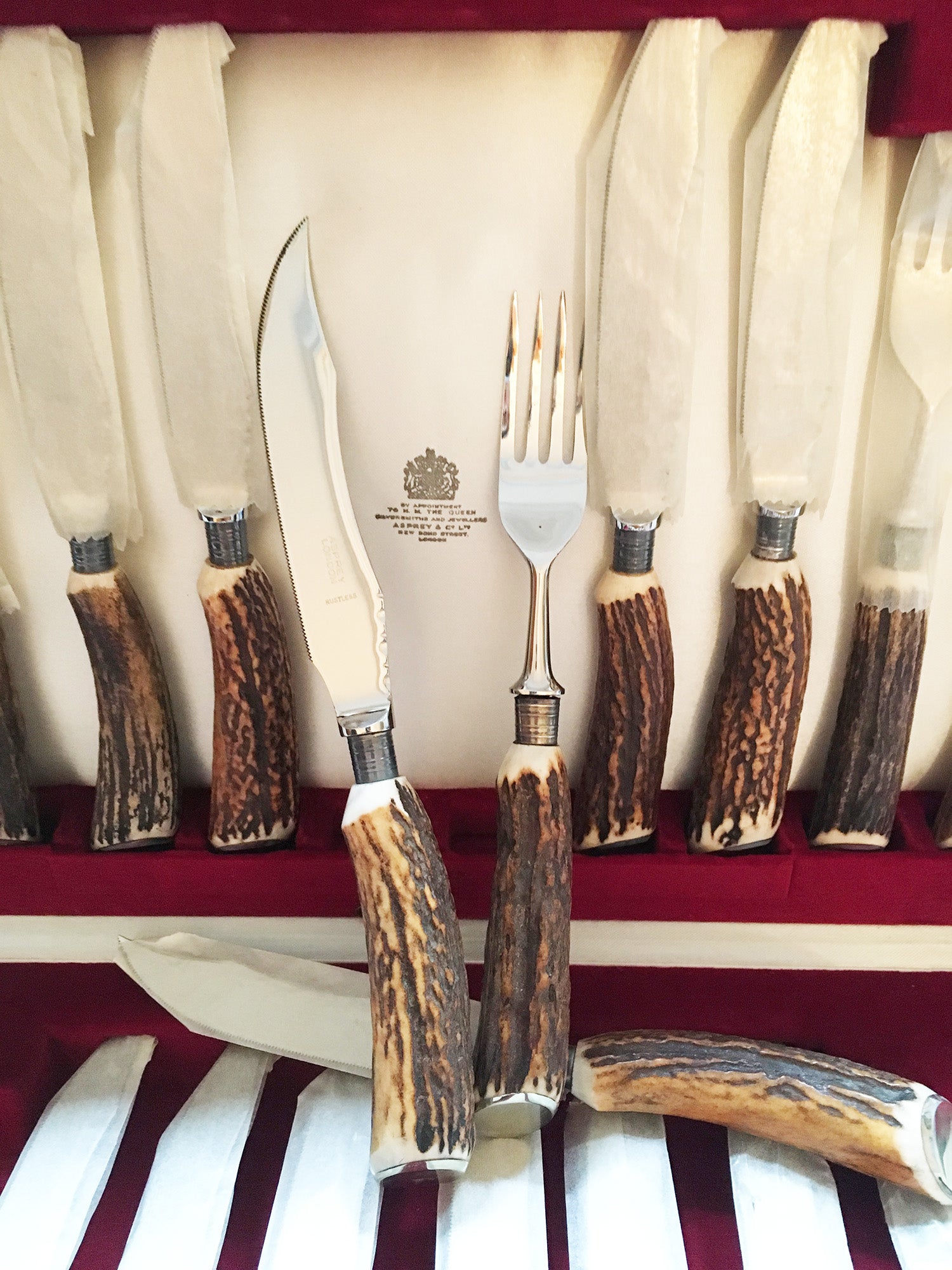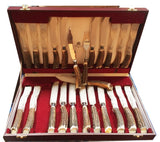 Description
SOLD English Asprey Antler, Stainless Steel Cased Fork and Knife Set by J. Sanderson & Son
: Comprises one set of 12 forks and 12 knives, 24 items in all
: Each fork or knife has an antler or horn handle, with stainless steel tines or blade
: Each item has a sliver of silver-plate applied to the terminate of the handle
: Set arrives in original leather-wrapped box, with white satin lining to top, and maroon velveteen lining to bottom. 
: Each piece of flatware is wrapped in wax paper 
: Set has never been used. 
: 2 1/2" H. x 17" W. x 10 1/8" D. 
: 9 1/2" L., the knives. 
:8" L., the forks.
Circa 1980. 
: Christie's sold a large presentation picnic basket by Asprey, gifted to David and Peggy Rockefeller. That set included flatware of the same type. 
: Please note that Shopify does not give us accurate shipping rates. Please email any queries re costs of shipping, and your zip code, we will contact you with prices to ship.