SOLD English George I Britannia Silver Dessert Spoons, by Isaac Davenport, London, 1719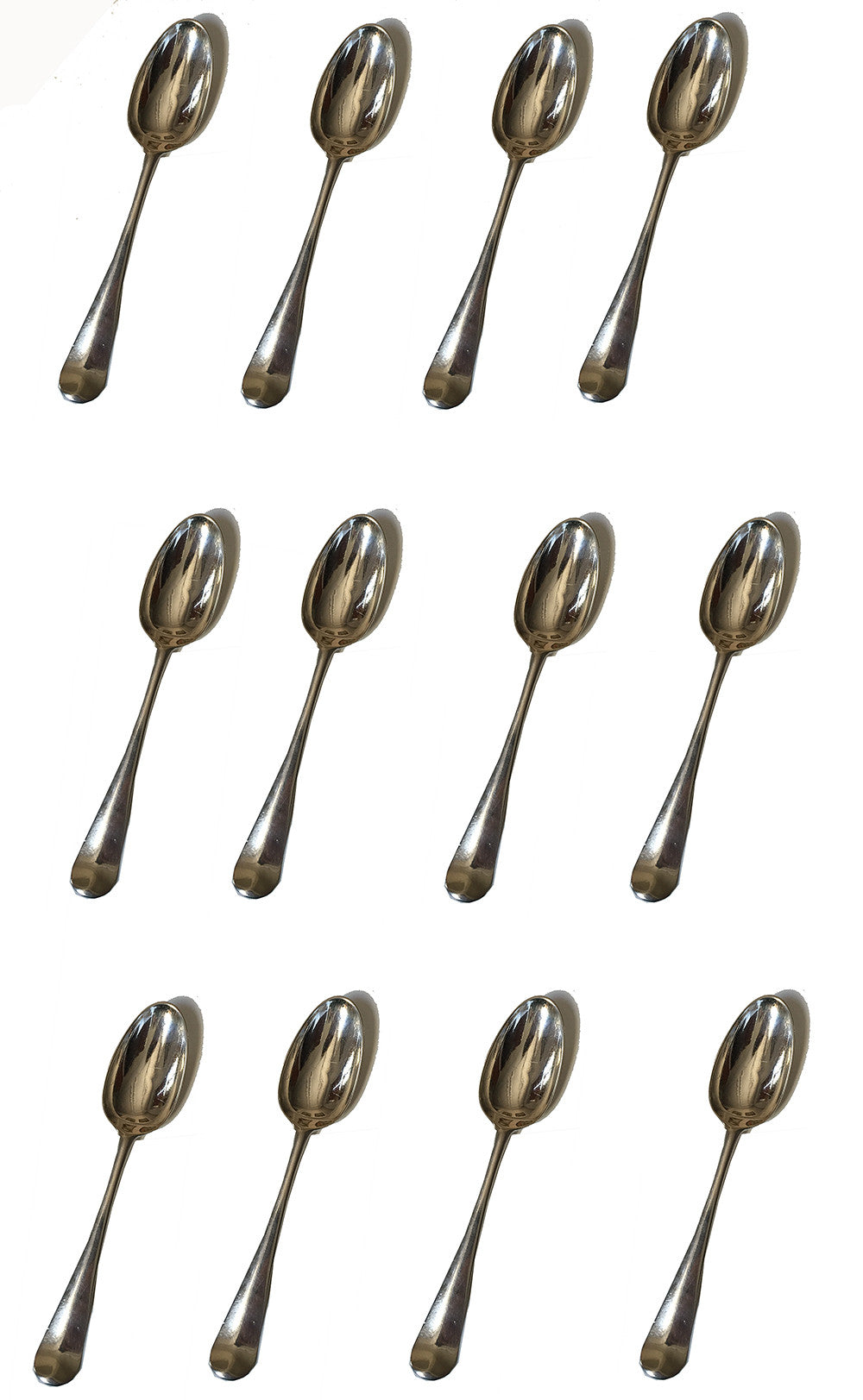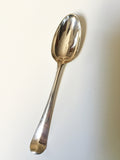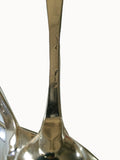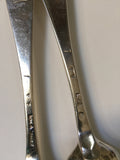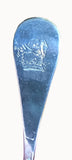 Description
SOLD English George I Set of ten (10) Britannia silver spoons, with the maker's mark of London silversmith Isaac Davenport, 1719, London 1719; a Britannia silver spoon made in 1720 (indistinct mark) and a Britannia silver spoon of similar period with indecipherable mark, all engraved under the handle with a Crest, all engraved with a crest, possibly the Arms of Davy, now extinct. The spoons of simple, traditional form, with modestly-curled terminals to the end of the handles.
Each spoon measures 6 9/16" L. 
Minor wear and scratching, in very good order considering the age. 
304.1 dwt (15.199 troy oz. )
Property from a New York Private Collection; they have been unused since their purchase in 1982 from James Robinson as a suite with the silver-gilt dessert service of 12 knives and forks dated 1719/20. 
Please see the silver gilt dessert service, twelve knives and forks with hardstone handles, originally sold to a private collector with these spoons. There is no conclusive proof that the stone-handled items and the Britannia silver spoons have been or have not been conjoined since the 1719/20 date of manufacture of the spoons.
The crest possibly the Arms of Davy, now extinct.
(On HOLD as of 7/21/2018)