SOLD English Georgian Travelling Tantalus Mahogany Drinkware Set for Two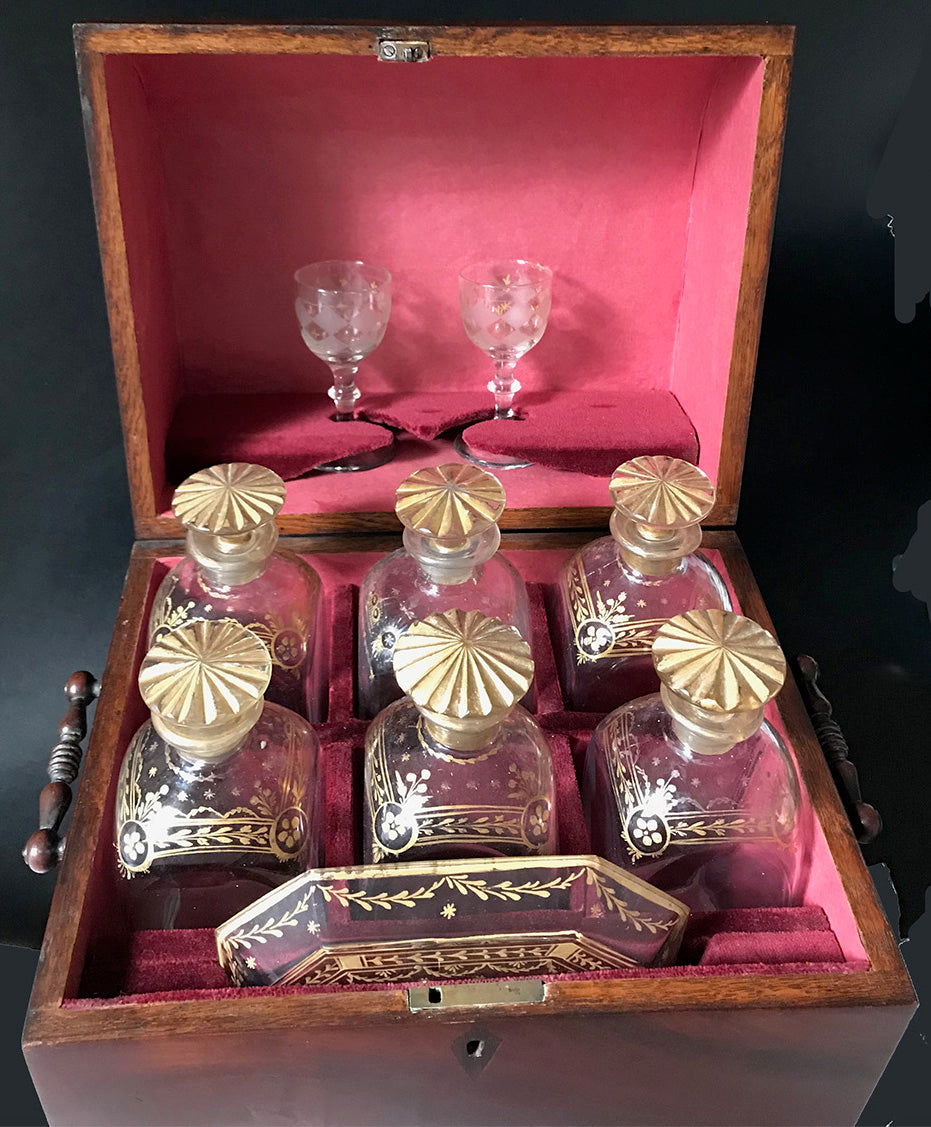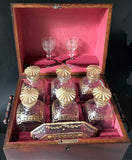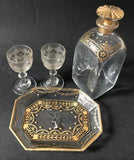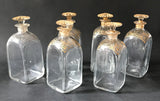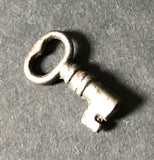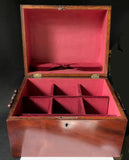 Description
SOLD English Georgian Travelling Tantalus Mahogany Drinkware Set for Two 
Mahogany Box with Domed Lid, bronze handles to sides. 
Top opens to reveal red velvet lined case box, with six decanters, two 1.2 ounce glasses on stems, and a cut glass dish, all engraved with scrolls and stars, and with gold enamel highlights. The decanter stoppers are cut and gilt, as well. 
Unique design avoids glass breakage even when lid is closed. 
Unsigned. The box and glassware date to late 18th Century, circa 1785. 
9 1/2" H. x 11" W. x 9" D. the box. 7 1/4 x 2 3/4 x 2 3/4, the bottles
3 1/4" glasses
1 1/2" x 6 1/4" x 4 1/2" dish
This item ships with original and functioning key.
Condition: box lid has shallow crease/crack along lid top, consistent with age. One decanter has enamel wear to gold. One of the glasses has three shallow chips to rim. We will grind the chips out prior to chipping, if purchaser requests. 
A photo of the closed tantalus will be posted shortly. 
What is a tantalus? As the name implies, the reference is to Tantalos, ie temptation. Tantalus boxes were meant to keep a stocked bar of potable alcohols to hand, yet under lock and key, so that neither family nor household help could access the contents without knowledge and permission of head of household. 
What is a travelling tantalus? It's a travelling bar, small enough to take on board a carriage ride, but obviously big enough to have quite a party on board. 
NOTE regarding shipping: this website is sponsored by SHOPIFY, and it is difficult to know "real" shipping rates. Therefore: we will credit purchaser with $100 toward free shipping and let you know what additional charges are within 20 hours