English Sterling Silver Ovate Tea Caddy Spoon by Joseph Willmore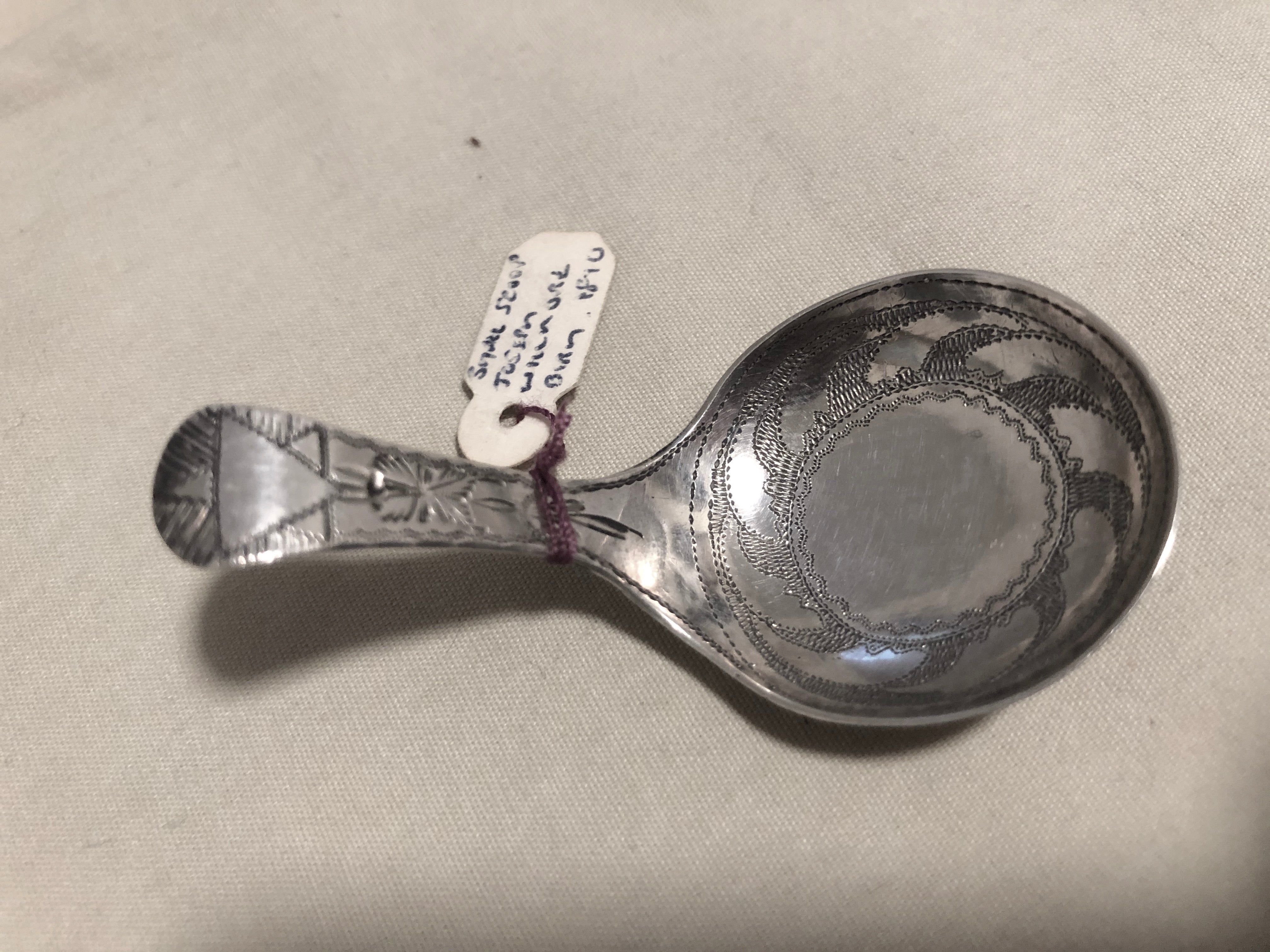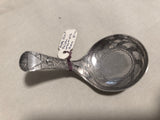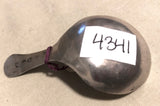 Description
English Sterling Silver Ovate Tea Caddy Spoon by Joseph Willmore.
George III Sideways Oval Bowl, fluted and scalloped edge, the short old English handle bright-engraved with foliate design.
Dated 1810. 

2 1/2" L., 1 5/8" W. 
A charming example of an unusual form. Caddy spoons were designed to scoop tea out of a vertical box for tea leaves, called a tea caddy. The leaves were quite precious, and thus only aristocrats could partake. This was designed in 1810, at a time when tea was becoming more available, and thus the proliferation of tea accessories also expanded. 
Price includes shipping from California worldwide.