SOLD English Sterling Silver Sugar Sifter by Peter, Ann, & William Bateman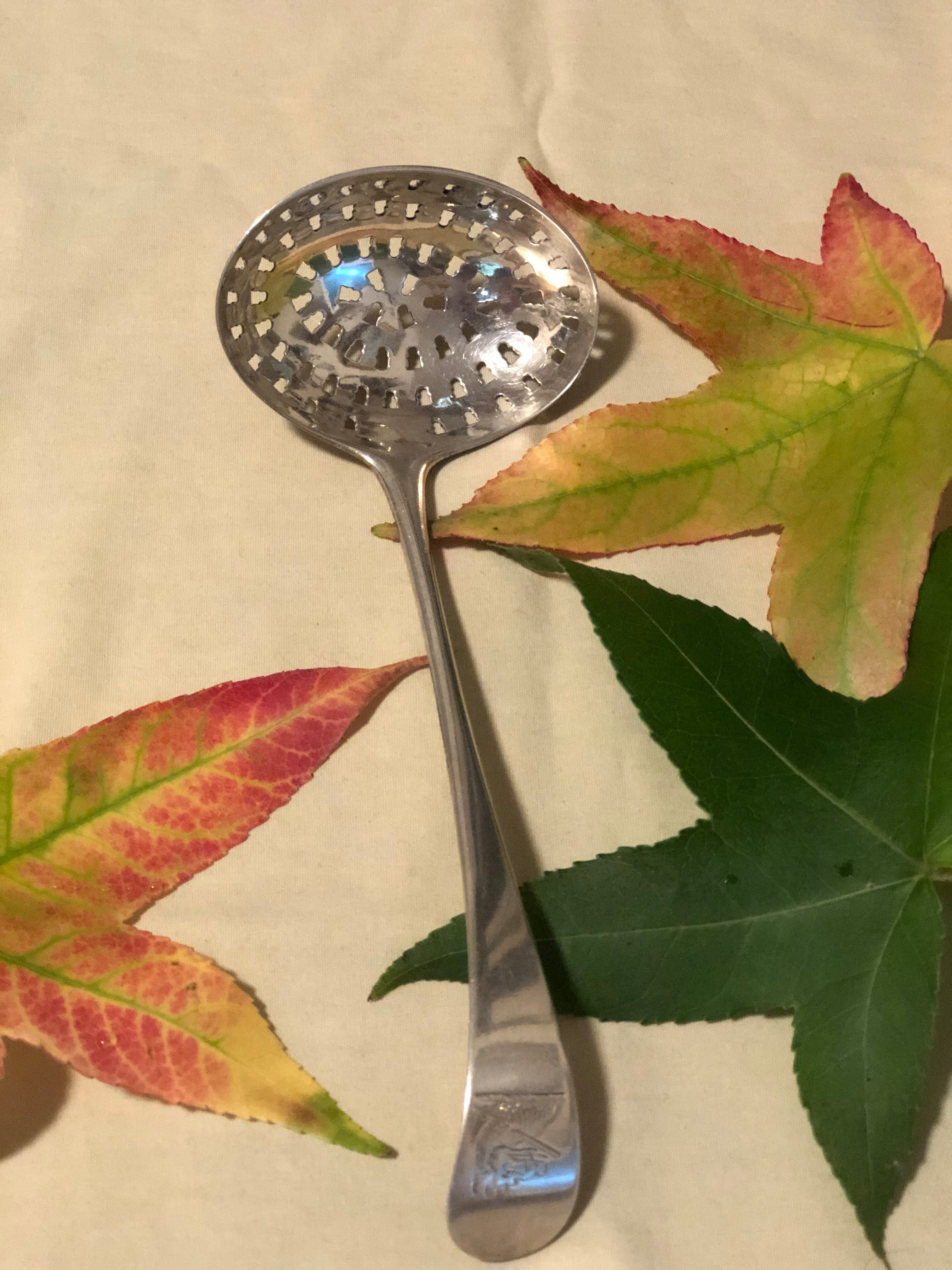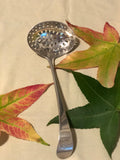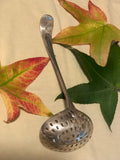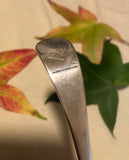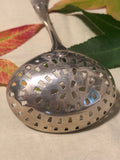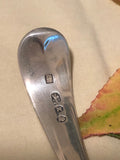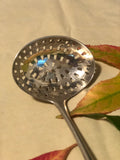 Description
SOLD English Sterling Silver Sugar Sifter by Peter, Ann, & William Bateman
A lovely example of an George III English silver-work. Made by a famous London silversmith family, with a classic Old English pattern with many pierced keyhole shaped design in the oval form bowl. The top of the handle has a bright cut depiction of a boars head pierced by a lance.
6 ½ " L.
London, England.
Dated 1805.
Marks to handle.
1.48 ozt.
Price includes s and h.