SOLD English Wedgwood Porcelain Fairyland Lustre Punch Bowl on Foot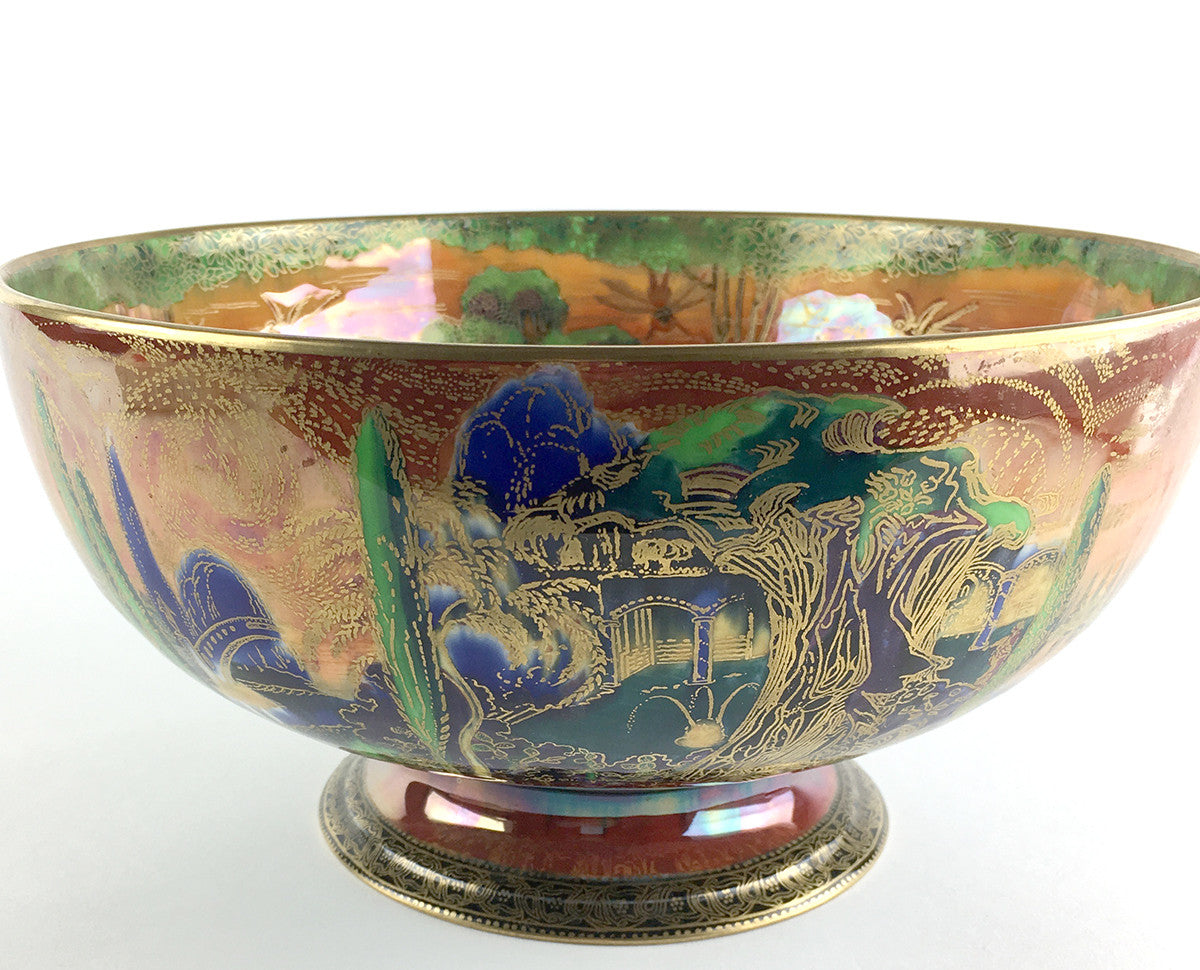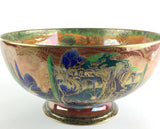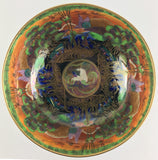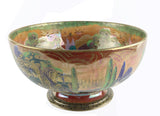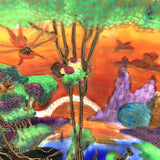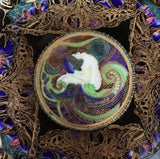 Description
SOLD English Wedgwood Porcelain Fairyland Lustre Punch Bowl
on Foot, designed by Daisy Makeig-Jones 
(1881–1945), 
the interior painted with" Poplar Trees" pattern with flame sky to the exterior and "Woodland Bridge" Variation I  to interior walls and "Mermaid" to center. 
Printed WEDGWOOD ENGLAND and Portland Vase mark, signed S M-J and printed mark,
 Circa 1924
 11 1/4" Diameter
 Excellent condition.
Daisy Makeig-Jones was at Wedgwood 1909-1931, and became the lead designer of the Fairyland Lustre line in 1914. The vases, bowls and chargers made for the Fairyland line are decorated with incredibly bright, intense and flame inspired elaborate graphics, combining elvish and fairy characters from literature, fanciful landscapes in intense colors, and crystalline glazes.