SOLD Folk Art Trompe L'Oeil Drawing of Letters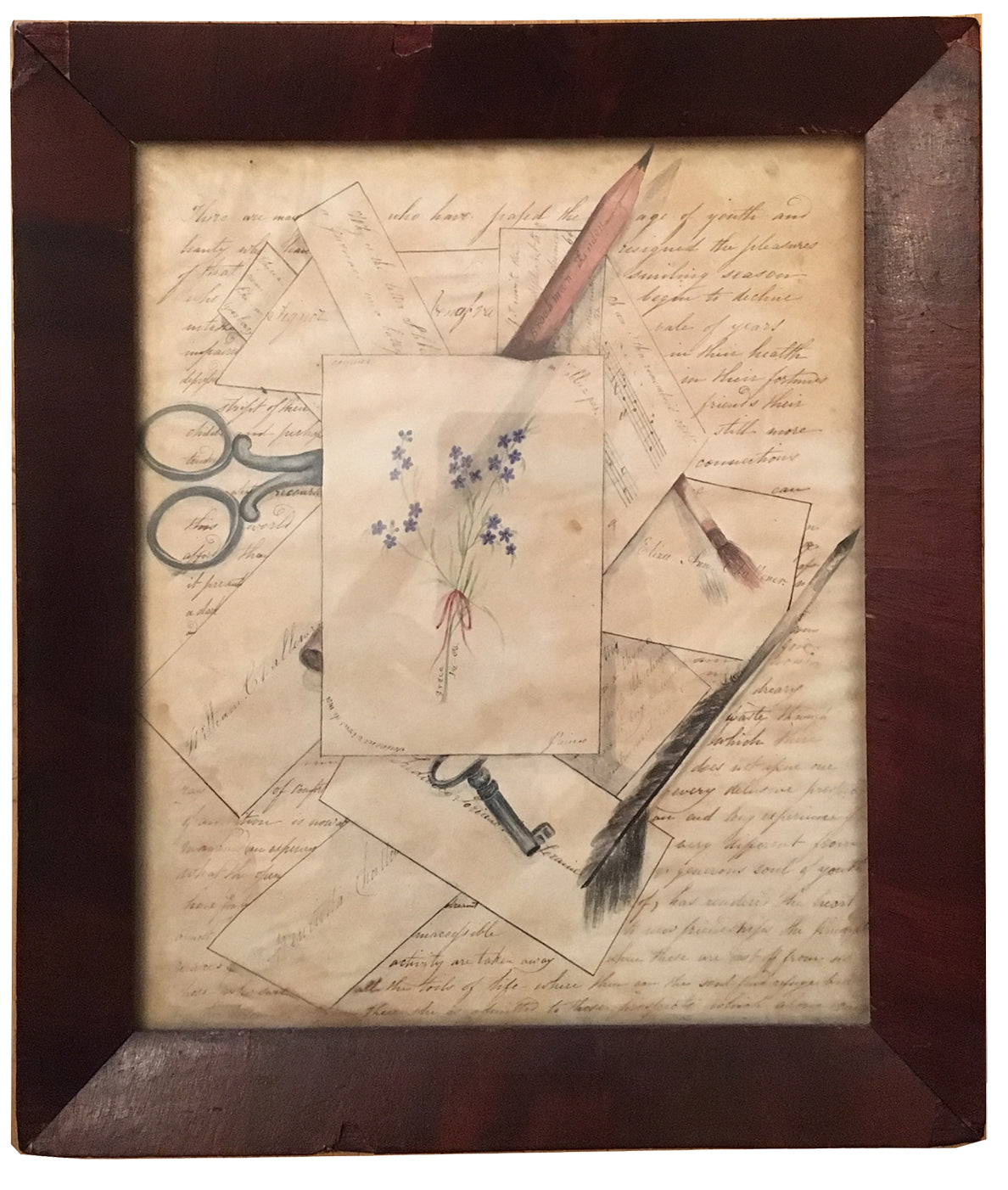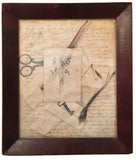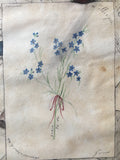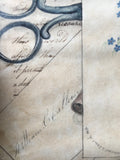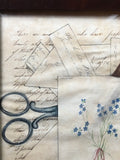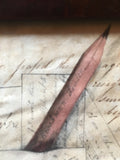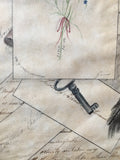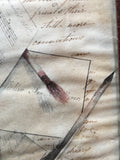 Description
Folk Art Trompe L'oeuil Drawing of Letters
Fine graphite and colored pencil drawing of calling cards, letters, a pencil, a key, scissors, writing and painting implements and a feather, all resting in layers on a letter. Veneered wood frame.
19th Century.
7 7/8 x 6 1/2 sight. 9 3/4 x 8 1/2, framed.
Light stains and rippling to drawing, possibly on acid mount. Frame with chips to veneer.
The artist has a finely-honed sense of humor. One of the cards is from famed counterfeiter William Challenor. The central card is a drawing of forget-me-nots, inscribed with love notes in French. Possibly by Brookmen, London, as per the inscription on the pencil, but that was also the name of a pencil brand for artists.