French Rue de Charenton Attributed Faience Fine Cream Pot and Cover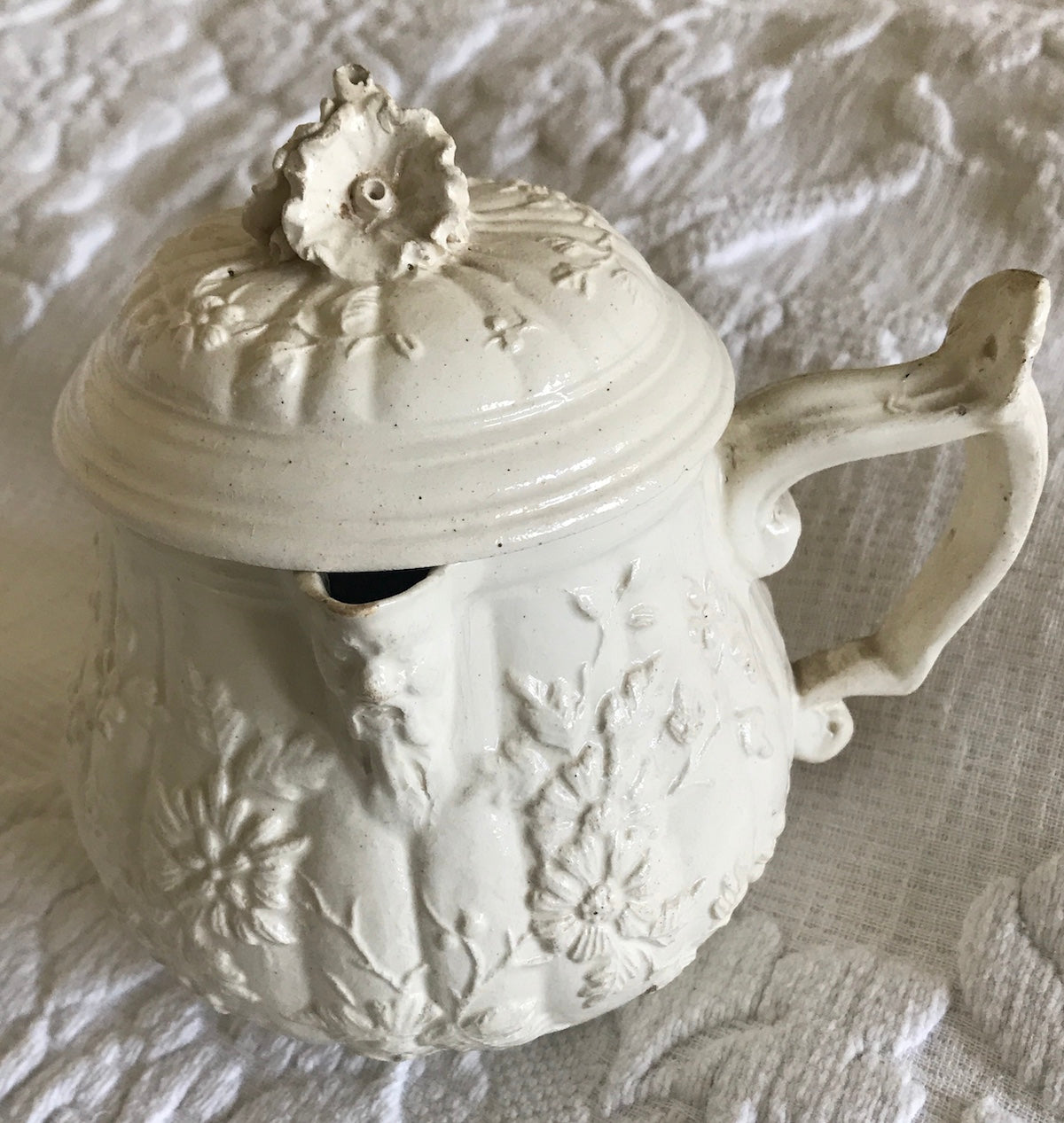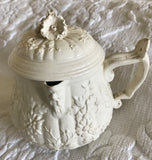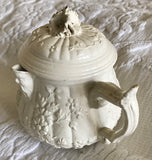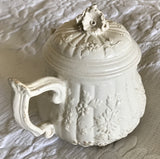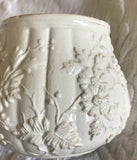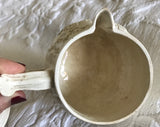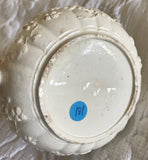 Description
French Rue de Charenton Attributed Faience Fine Cream Pot and Cover
Of squat pear form, rib-moulded with flower sprays in relief. The spout moulded with bearded mask. Pointed handle to side of spout. The conforming cover with triple flower finial. 
Unmarked. 
Circa 1745-1759. 
(Restoration to cover, and to shallow chips to footrim). 
Provenance: Ulla Stafford Antiques.
Robin Henry Ceramic Collection, New York.
Collection #181. 
For a discussion of Rue de Charenton, see Genevieve le Duc, "Rue de Charenton Parisian White Earth in the English Manner," London, 1998 (International Ceramics Fair Handbook, pp. 18-25. Figure 3 in that article is attributed to rue de Charenton, and dated 1745. 
The Victoria & Albert Museum includes a similar example with variant handle, C.554&A-1909. 
 The factory at Rue de Charenton was founded circa 1730 specifically to make creamware in the English style. The factory was later known as Pont-aux-Chou.