George III English Sterling Silver Sugar Sifter by Edward Thomas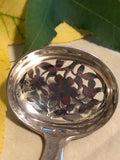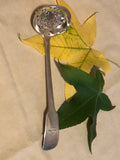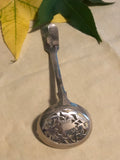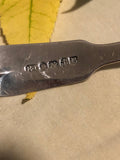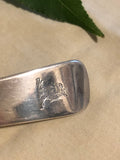 Description
George III English Sterling Silver Sugar Sifter by Edward Thomas, with an Old English handle that has been engraved with a crest of a dragon and crown. The oval bowl has been pierced with a bold floral design. Marks to handle.
6 ¼" L.
Birmingham, England.
Dated 1825.
Marks to handle.
1.41 ozt.
Price includes s and h.