SOLD George III Sterling Silver Caddy Spoon by Joseph Willmore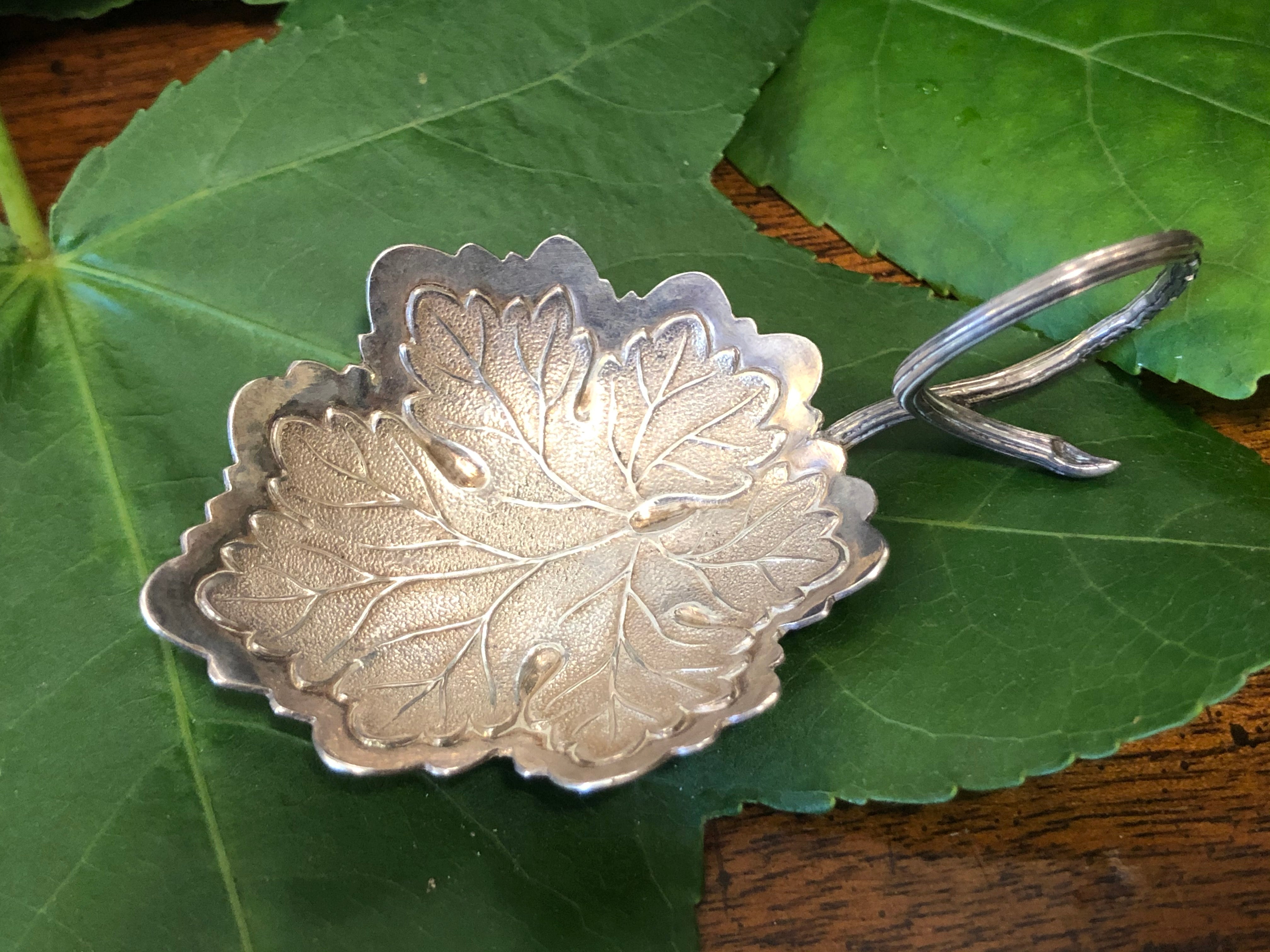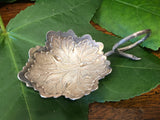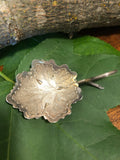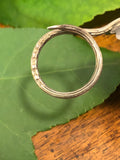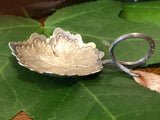 Description
SOLD George III Sterling Silver Caddy Spoon by Joseph Wilmore. This lovely spoon is in the form of a feathered leaf with a vine curled handle. It looks as though a leaf was dipped in silver. A beautiful adornment to any table setting or use it everyday in your kitchen. 
In 1816 after his grandfather Thomas Willmore (a well known silversmith himself) died Joseph incorporated his grandfathers business into his own giving him more scope to expand the variety of silver wares he could make and sell. This caddy spoon is dated one year after he registered as a silversmith in Birmingham. Excellent example of a Georgian silversmith. 
2 2/3" L.
Birmingham, England.
Dated 1807
Marks to handle.
.24 ozt.
Price includes s and h.