SOLD German Silver and Silver-Gilt Cosmetic Case with Enamel of Dogs to Cover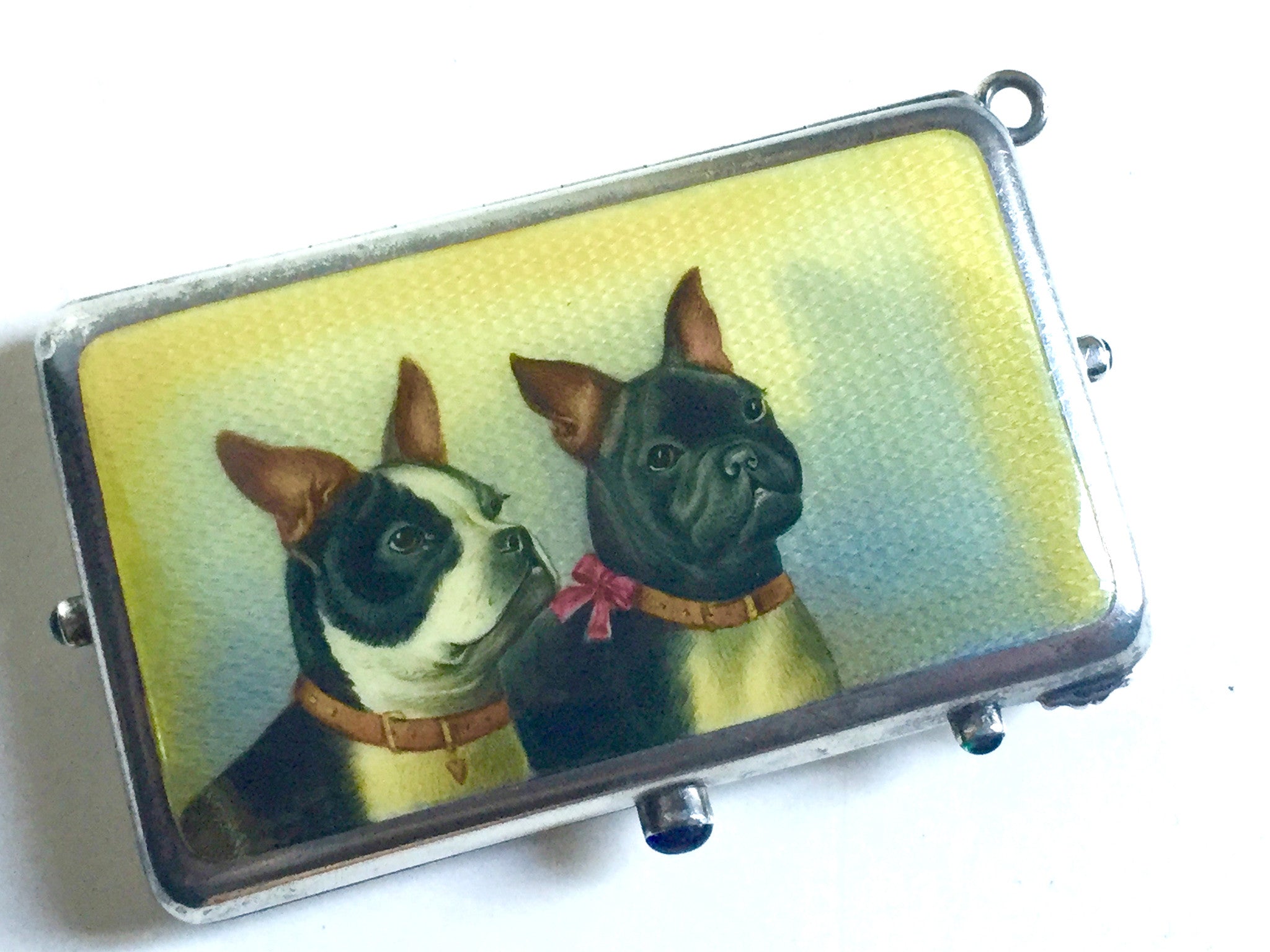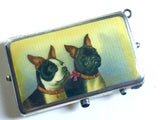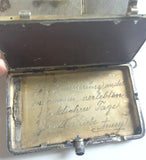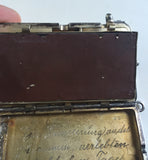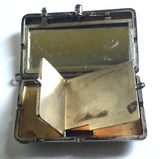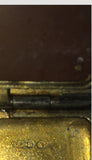 Description
SOLD German Silver and Silver-Gilt Cosmetic Case with Enamel of Dogs to Cover, the rounded rectangular frame with blue cabochons to the sides, the cover enameled with two French Terriers. The interior with silver gilt sections - a metal-mounted mirror, to one side, which swings down,  - a pair of indented covered compartments for powder and rouge, - and a secret panel behind the mirror, the panel etch-inscribed in German with a love note from "Tussy," Circa 1910.
3/8" H. x3 1/4" L. x 2 1/8" D.  4.36 ozt including weight of mirror and non silvered parts.
An amusing cosmetic box, with a great enamel of two French terriers looking alert with red collars.