SOLD Living in Style with Per Lütken (1916-1998) Holmegaard Danish Glass Tumblers (8 pieces)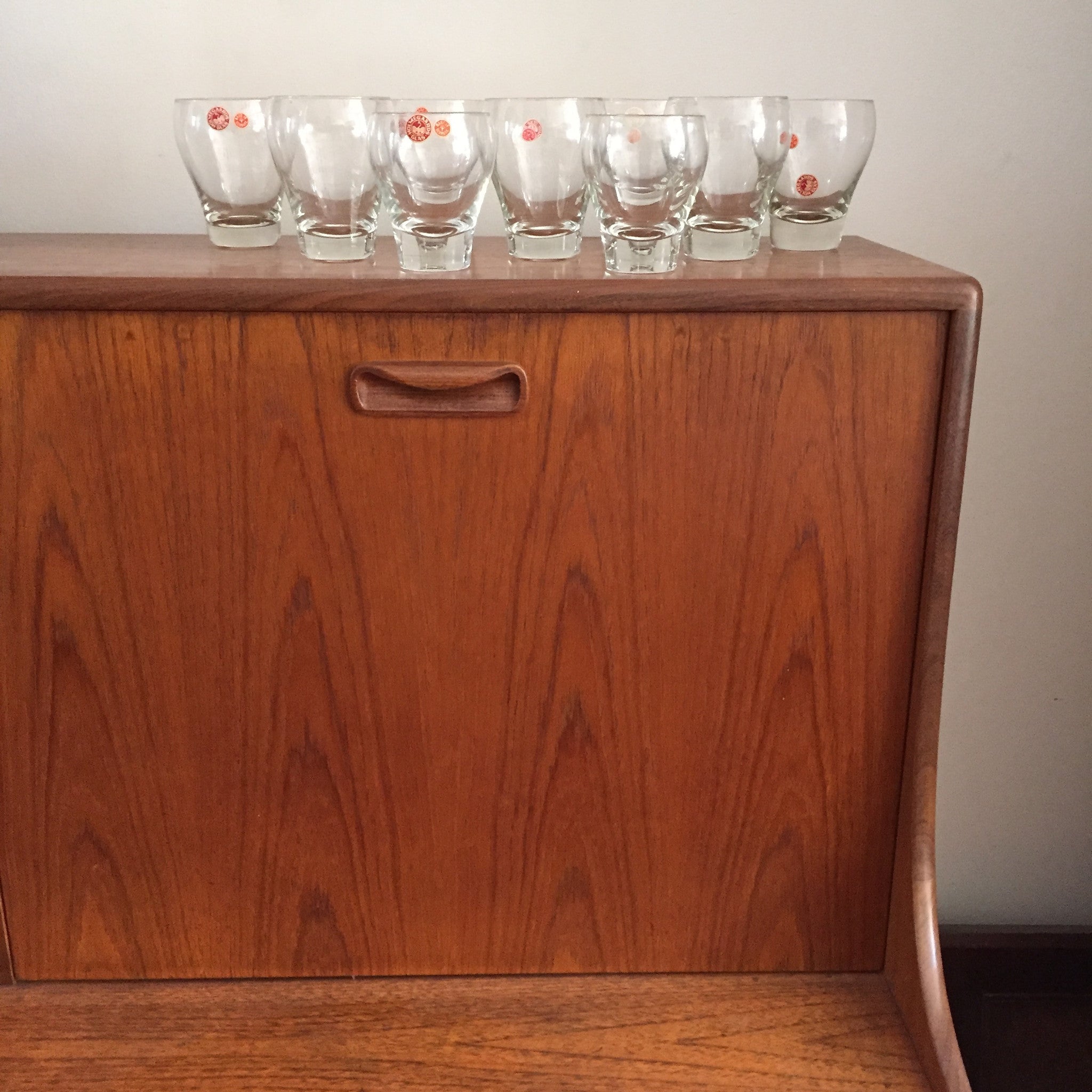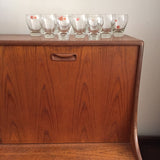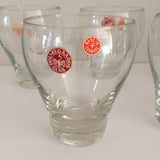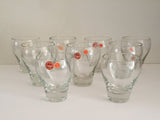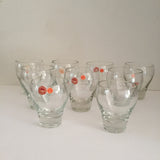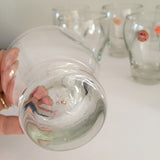 Description
SOLD Danish manufacturer Holmegaard is the number one manufacturer of hand-blown and molded glassware in Denmark. Designer Per Lütken helped to put the firm on the map of great mid-century modern Danish design, his clean lines marking a distinct path to success for Holmegaard, a firm that was founded in 1825.
This set includes a pair of small lowball glasses and six tumblers. The organic, lightly bulbous form oozes cool. Perfect for drinks - put on the record player, the dance music, fondue, and boogie on.
The set of six glasses is 10.3 cm. (4.05 inches) high, 8 cm. (3.14 inches) diameter at the rims and  (5 cm. (1.96 inches) diameter at the bases. 
The pair of glasses is 9.5 cm. (3 3/4") high, 7.5 cm. (2.05 inches) diameter at the rims and 4.5 cm. (1.77 inches) at the bases.
Most of the glasses have their original Holmegaard labels on, and all of the glassware is unused condition, as manufactured.