Pair of Rue de Charenton Creamware Pottery Figural Vases.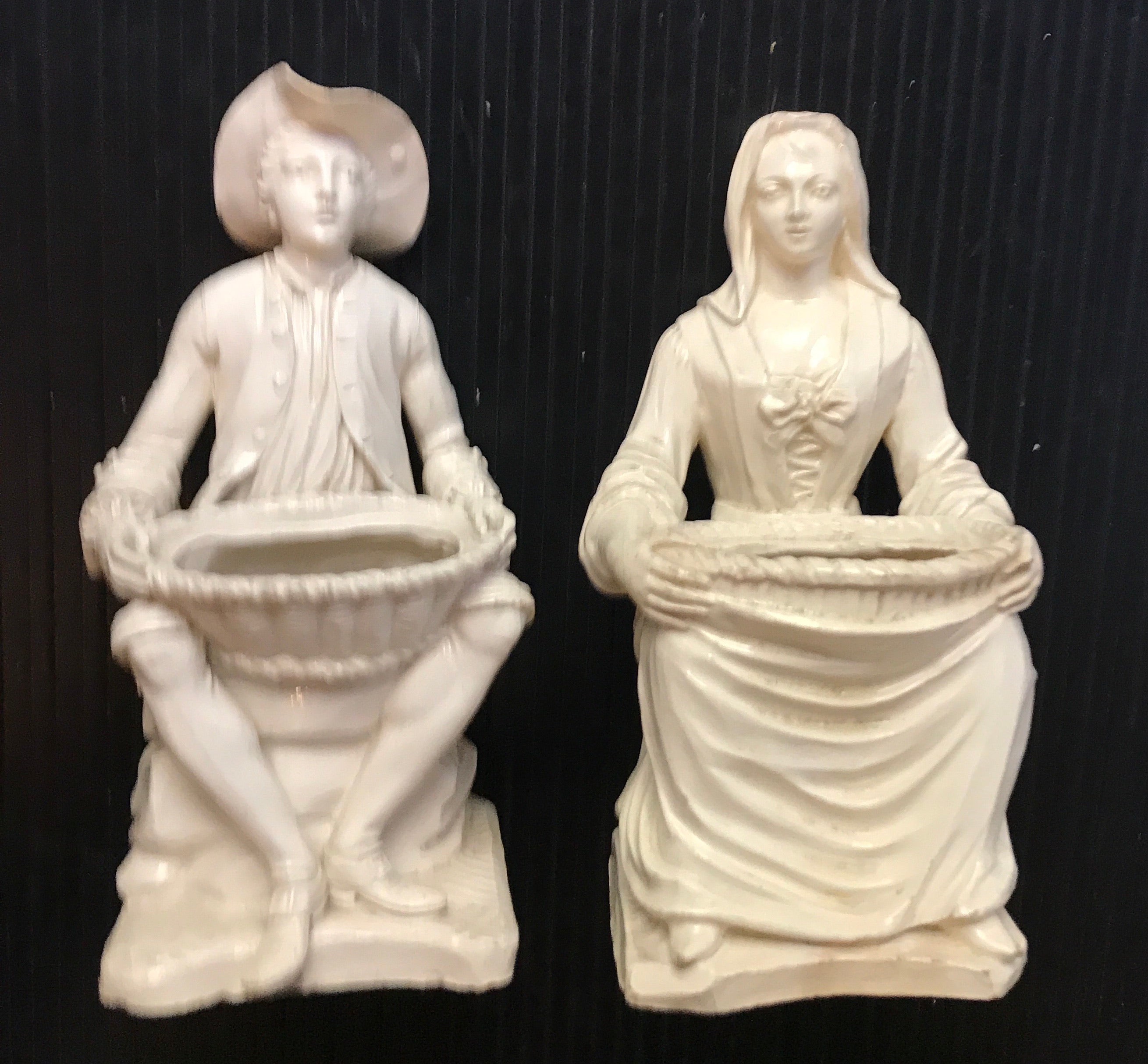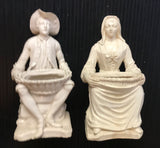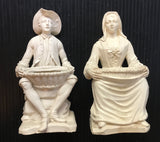 Description
Pair of Rue de Charenton French Creamware Figural Vases. Each moulded as a seated male or female figure in appropriate pastoral dress, with an oval woven basket between the legs, on squared bases.
The creamware production located on the Rue de Charenton, Pont aux Choux, Paris in the 1745-1765 period, has been highly collectible for decades. Most of the production centers on useful wares, particularly cream pots, meat tureens, etc.
These figures are rare for their condition and size. Assembled as a pair.
Unmarked.
He: 8 1/4" H., she: 8" H.
Circa 1745-1750.
Condition: repair to her basket on one end.
Parallels: Tom Walford, Creamware and Pearlware Re-Examined, 2007, p. 214, no. 43, Pont aux Choux.
Provenance: Robin Henry Collection, NY. Purchased individually from Erroll Manners, London and Bardith, NY.