Renaissance Style Continental Faience Jug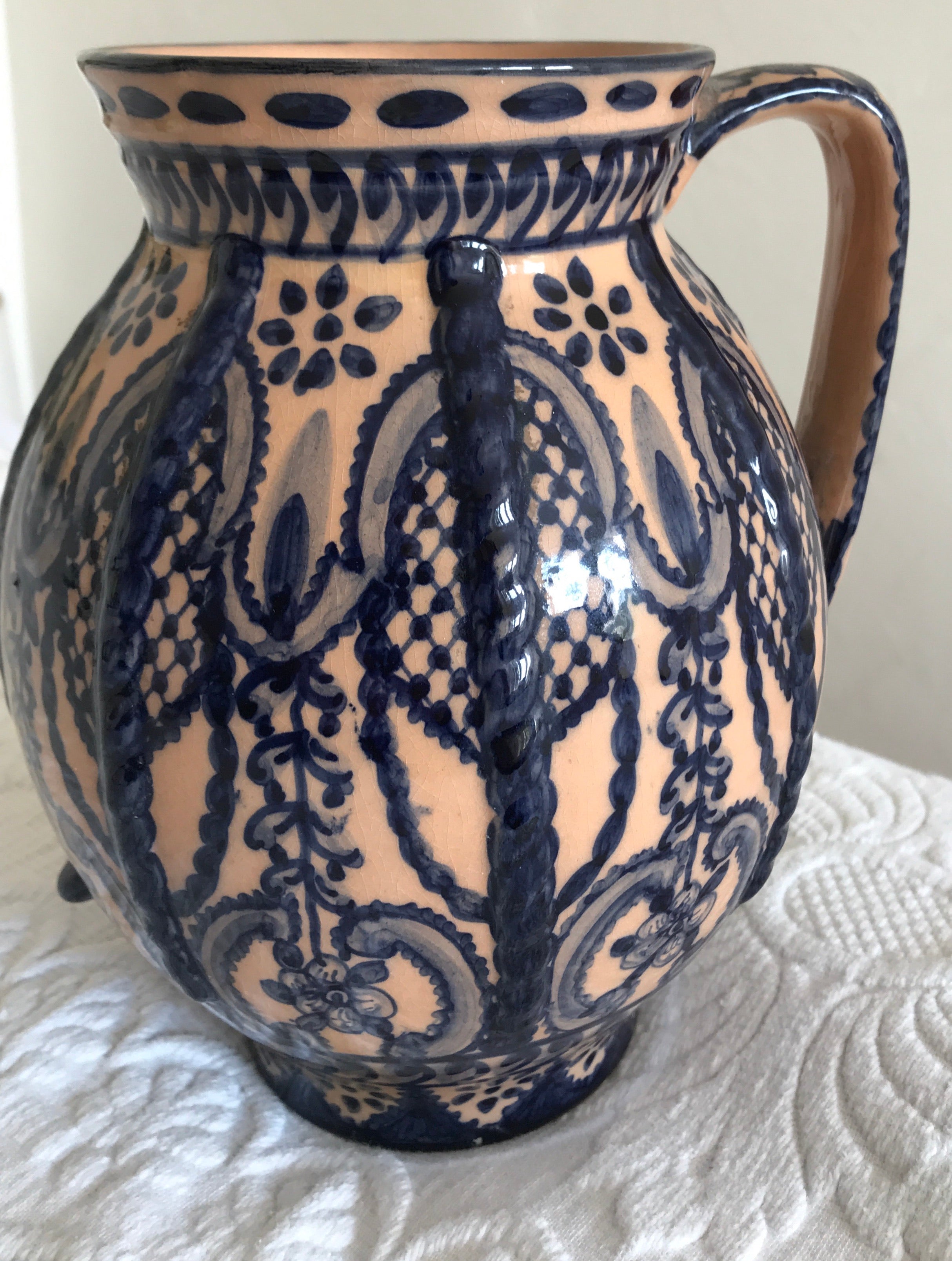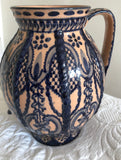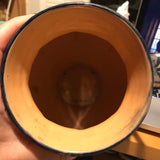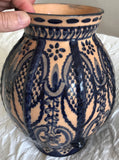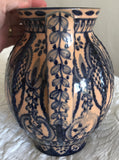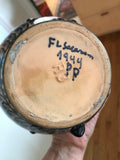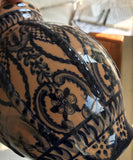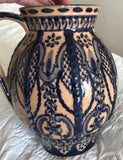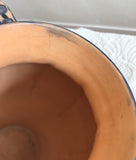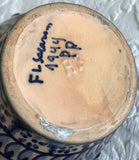 Description
Renaissance-Style Continental Pottery Jug, the elongated globular-form vase with everted mouth, flat-strap handle, and slight residual handle at the lower waist. Eight ribs moulded with rope-twist design extend from the neck toward the foot. The vase is made of soft-pink-orange clay, and decorated in blue monochrome enamel. The mouth, neck, and handle edges painted with bands, and the interstices between the ribs with garlands and scrolls with a windowed effect. 


The base is bears R3 raised as from a mould. Also, in blue enamel, PP 7944 and an indistinct signature. 


8 3/4" H.
8" roughly from the residual handle to the actual handle.
1 1/2" hairline crack from neck toward body - shows to interior, not to exterior of neck.
This is a lovely vase for use or display and as a jug, perhaps only for water, as the neck has no spout.