SOLD Retro Four Strand Toursade Pearl Necklace with Cabochon Sapphire Clasp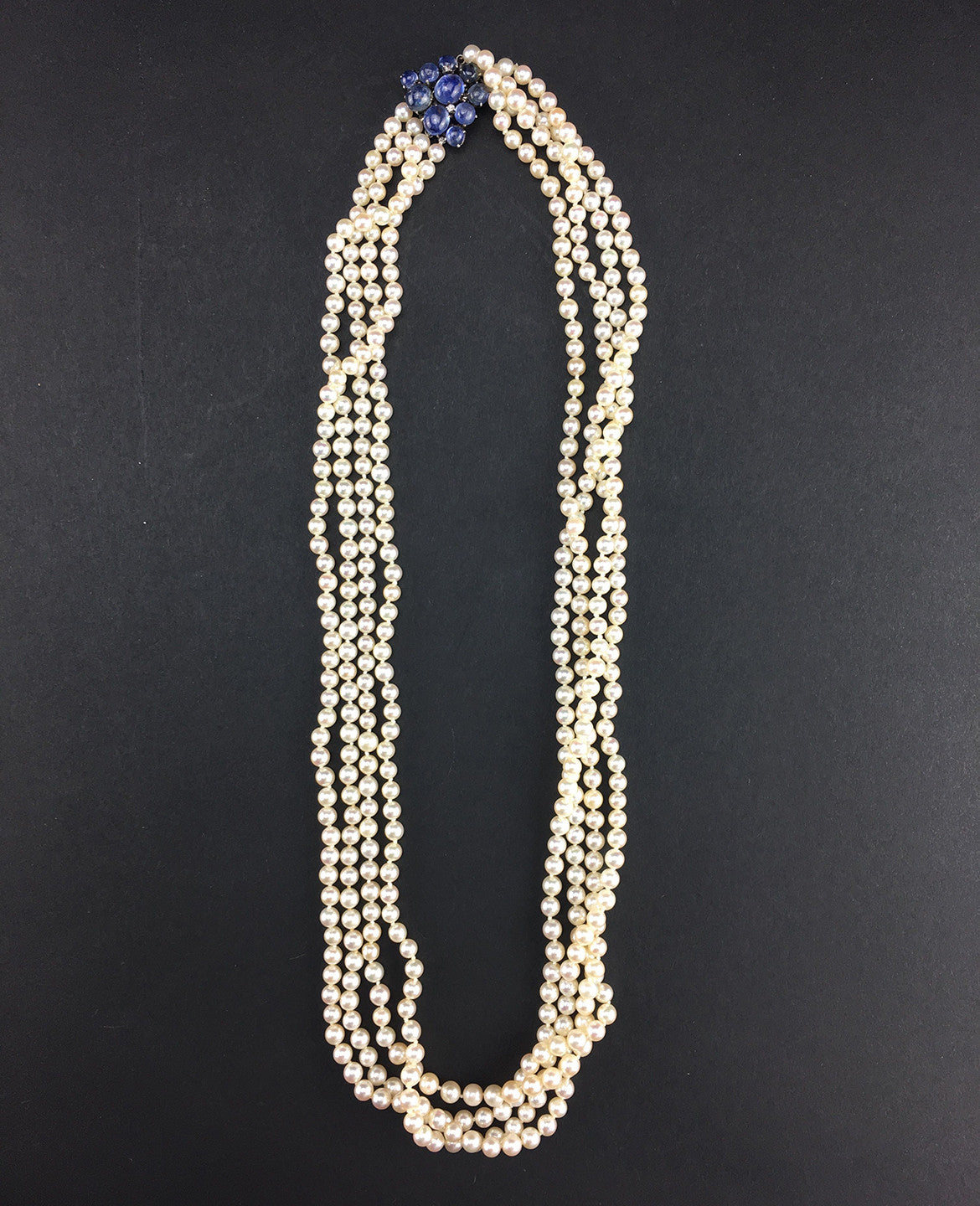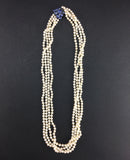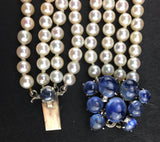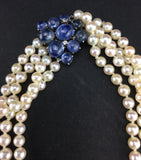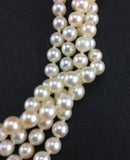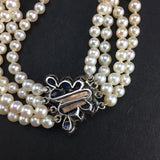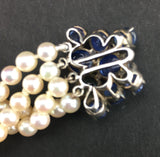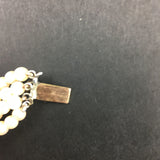 Description
SOLD Retro Four Strand Toursade Pearl Necklace with Cabochon Sapphire Clasp
The necklace comprising of four strands of 109, 116, 113 and 109 cultured pearls measuring 4.9 mm. to 5.65 mm., the pearls extremely well-matched and of fine color. 
The sterling silver clasp comprising of one cabochon sapphire to the tongue, and nine cabochon sapphires alternating with diamond points. The cabochons of various sizes. Ten cabochons, total. Carat weight roughly 3.8 carats. 
Unmarked.
26 1/4" L., clasp to end.
Circa 1965.
Pearls: light film to nacre, consistent with age, and not having been cleaned in a long while. Clasp: one small diamond point absent. 
The necklace will be professionally cleaned, and delivered in a gift box. 
This necklace was owned, en suite, with the four-strand cabochons sapphire bead necklace. Each is beautiful on its own, and they are beautiful en suite.