SOLD Russian Marked Faberge Silver-Mounted Red Morocco Leather Portfolio, early 20th C.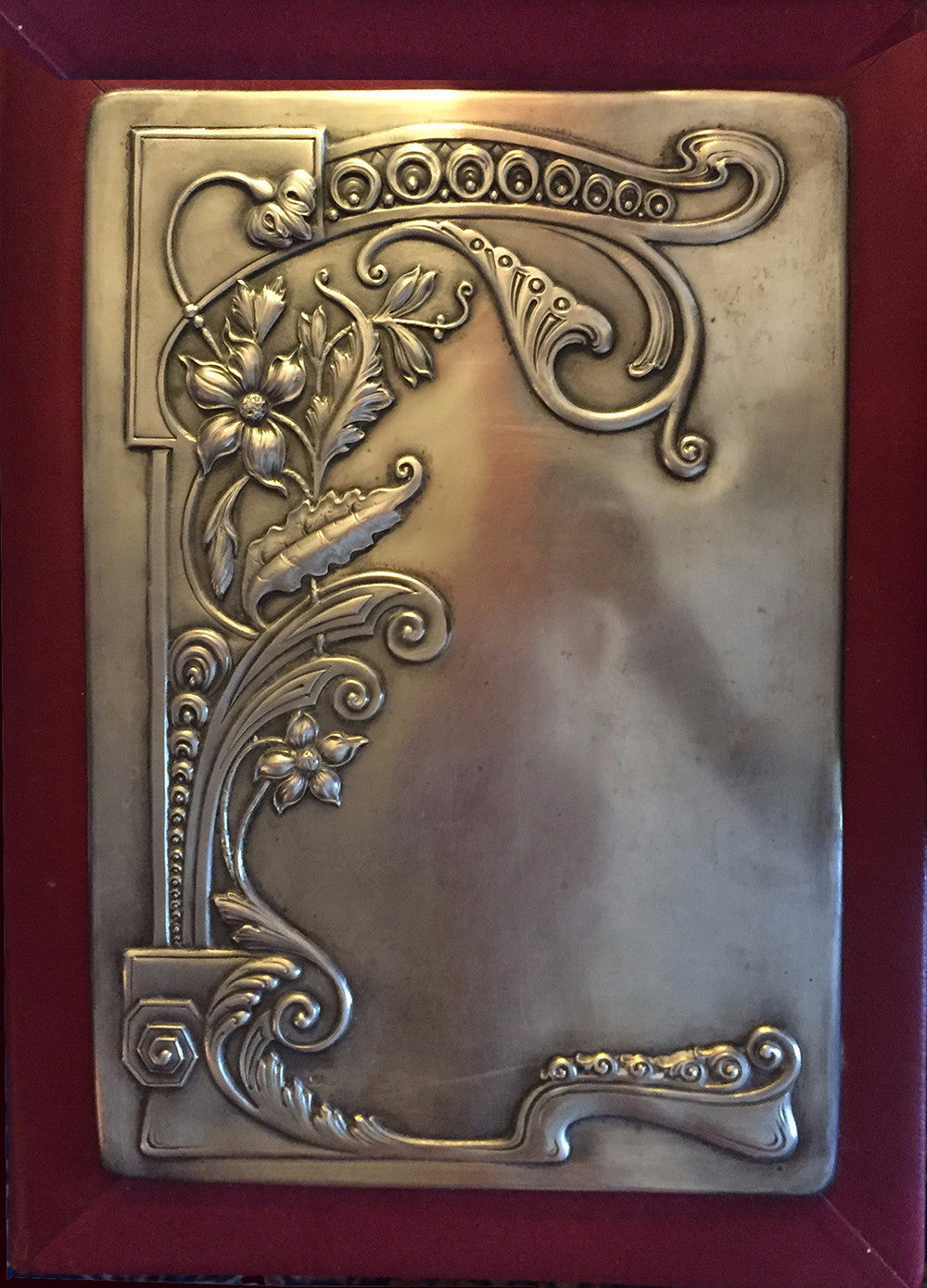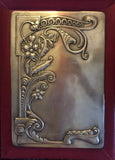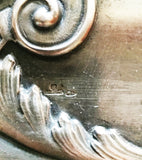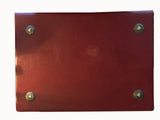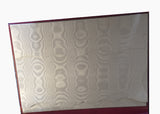 Description
SOLD Russian Silver-Mounted Leather Portfolio, Marked for Faberge
The cover inset with a silver rectangle, molded in bas-relief with a stylized foliate design,
the interior lined with grey moire silk with various pockets. The underside with four low feet. Made between 1908 and 1917. 
15" x 10  3/4"
Some corners worn, the silk with light stains. 
The silver rectangle marked, lower left, K FABERGE, under the Imperial Warrant, Moscow production mark (Delta), silver grade 84 zolotniks ( roughly .875 silver). Each of the bosses to the portfolio underside marked K. FABERGE. The Faberge mark applied after production. The silver grade mark applied at time of production. 
The leather and watermarked satin portfolio is a replacement for the original.