Sterling and German Silverplate Fruit Fork and Knives, Group of Six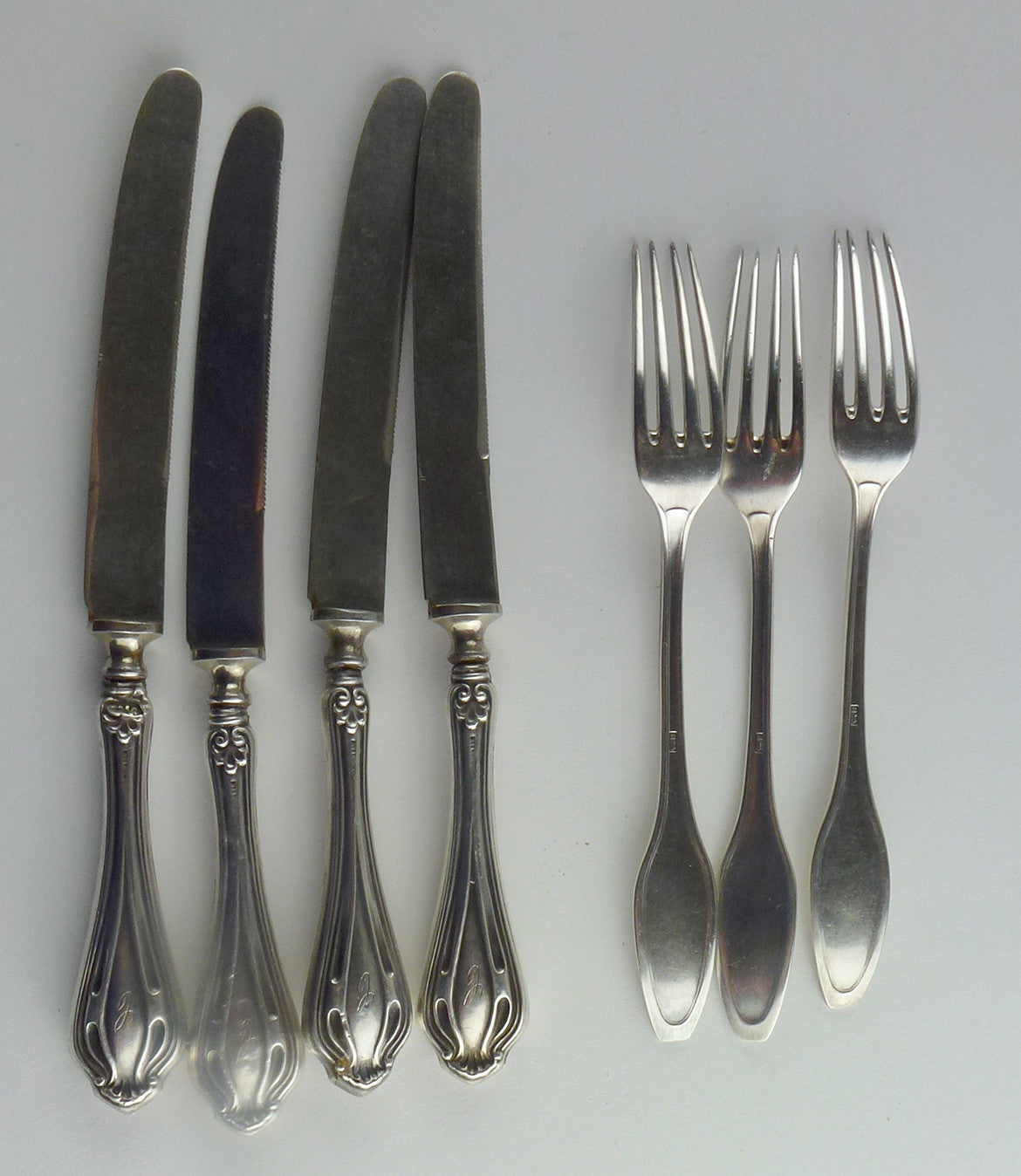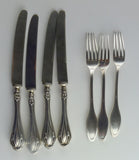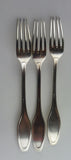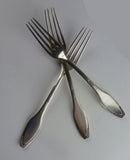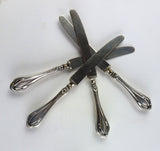 Description
Sterling and German Silverplate Fruit Fork and Knives, Group of Six, comprising three Bruckman and Sohne silver plate fruit forks, and three sterling silver fruit knives, also probably by Bruckman but unmarked except for sterling handles (the hafts are steel). Plus a fourth knife, as bonus. Set includes 7 articles in total. 
My great aunts were from Vienna, thus I relate to this charming set of forks and knives ostensibly for cutting up and eating fruit. It's a lifetime of dining ago when such sets were a de rigeur gift for brides to set up their household. One need a fruit set to eat better breakfast, luncheon and dinner. 
The forks are decorated with a simple neo-Classical design of laurel leaves inset to the edge of the handle, and to the center area of the handle. The knives are designed to look like floral bulbs at the handle's edge, terminating toward the shaft with a little rococo scallop shell. 
What a charming gift, whether to oneself or another, a wonderful connection with a quite and calm and slow way of dining. 
The knives marked STERLING. The forks marked B and railroad engine car for Bruckmann & Sohne silver plate. 
6 1/2" L., the forks. 7" L., the knives
2.241 ozt the forks, 2.878 ozt the knives: please remember the handles are sterling but the hafts are steel.
Circa 1920.
Some surface scratches, the knives engraved with a script C.