SOLD Vacheron Constantin 18K Rose Gold Pocket Watch Dated 1885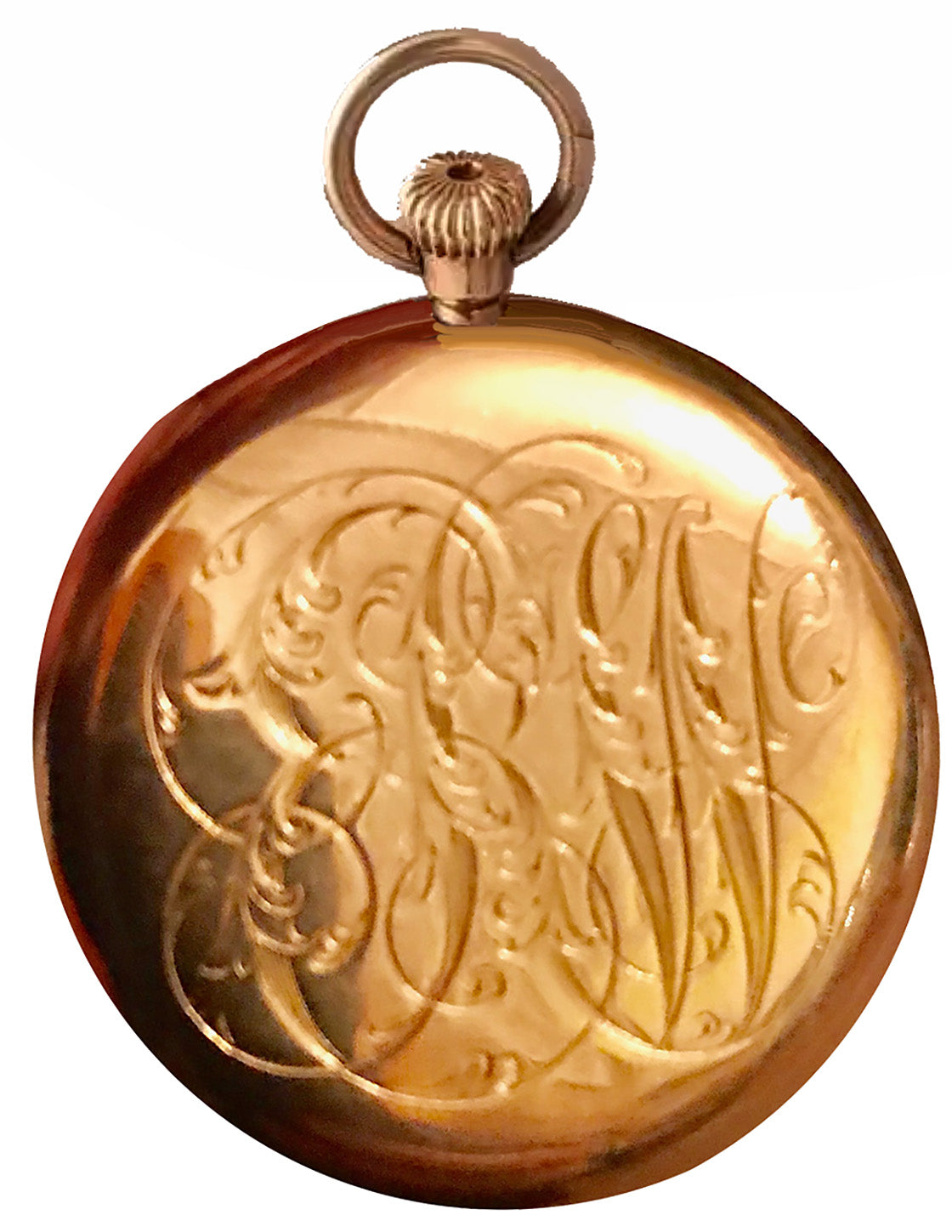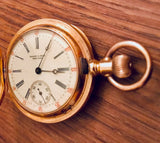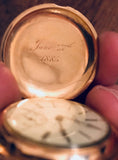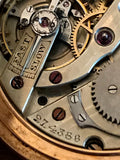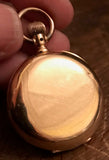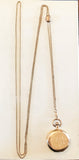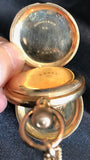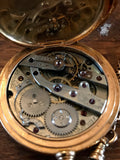 Description
SOLD Vacheron Constantin 18K Rose Gold Pocket Watch retailed by Hamman & Koch, New York
Vacheron & Constantin Swiss-made movement, in 18k warm rose gold double-faced case, the white enamel face stenciled with Arabic numerals, red subsidiary seconds dial. The face signed Hamann & Koch.
Monogrammed ERW, but as one can see, the monogram script is quite elaborate, so it's difficult to read. The monogram is for Emilie R. Wilcoxson, Inscribed to the interior case, June 27, 1885.
Serial number 274386 to the works, the 18K inner case lid engraved 18K, 56165, and 79 for 1879.
 8-9 dwts, approximately, the pocket watch.  1.6" H. x 1.3" W. x 3/8" D. (Minor wear to face)
Hamann & Koch, located at 5 Maiden Lane in New York City, were importers of "French clocks and bronzes, Dutch Hall clocks, Dealers in American and Swiss watches, Fine Jewelry, Diamonds and Precious Stones," as described in Illustrated New York: The Metropolis of Today," 1888. The firm started in 1861 and continued into the 20th Century. 
Offered en suite with its original 14K yellow gold chain, with slide in the shape of a pine cone. 52" Long. 10 dwts. inclusive.