SOLD Victorian Oak Table Top Tobacco Cabinet Chest w Duroglass Humidor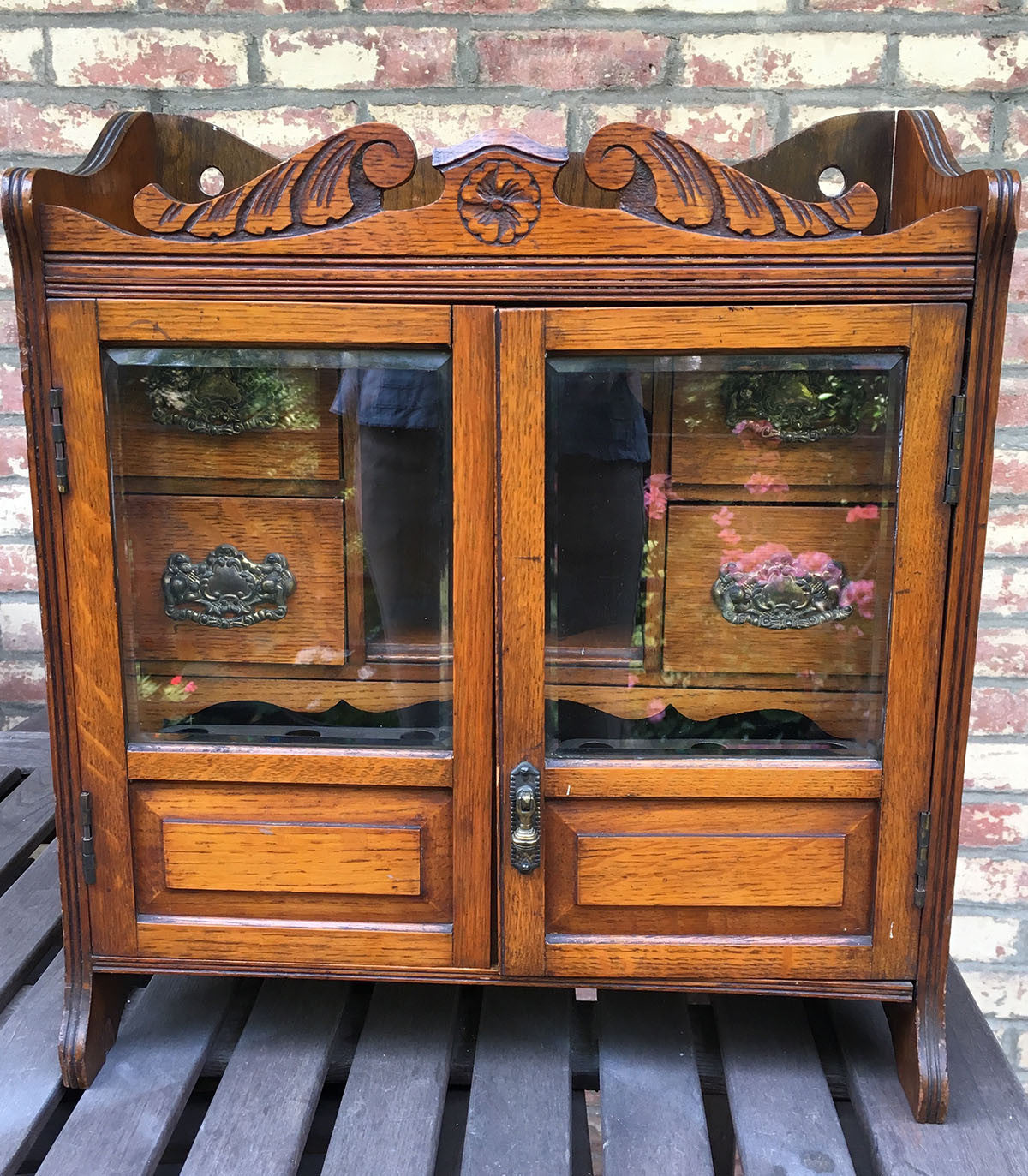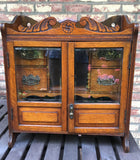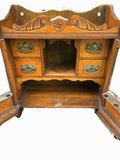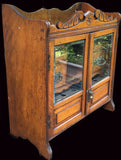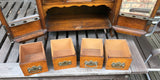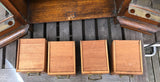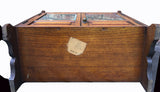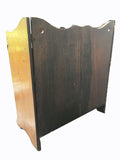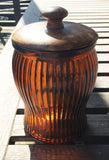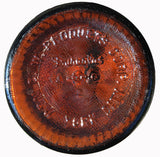 Description
SOLD Victorian Oak Table Top Tobacco Cabinet Chest w Duroglass Humidor
The cabinet of rectangular form, the two glass doors before four drawers, two over two, centering a "cubby" for the associated amber glass Duroglass Humidor. The glass doors are fitted with brass cigar holder shelves, one to each side.
The cabinet not marked, the ribbed jar with molded marks to base, C.W. PRODUCTS NEW YORK CITY. 
18" H. x 17" W. x 8" D. 
Circa 1900, the tobacco cabinet, circa 1960, the humidor. Part of an antique shipping label remains on underside. 
The cabinet in very good condition, the cover to the humidor with light stains.
This is a great cabinet for storing tea, coffee, tobacco, m.j., and etc. 
The jar is too tall to fit into the cubby with its cover on properly. The jar itself fits the cubby perfectly.