SOLD Victorian Wool, Silk & Glass Bead Needlework British Royal Coat-of-Arms, Mid-19th Century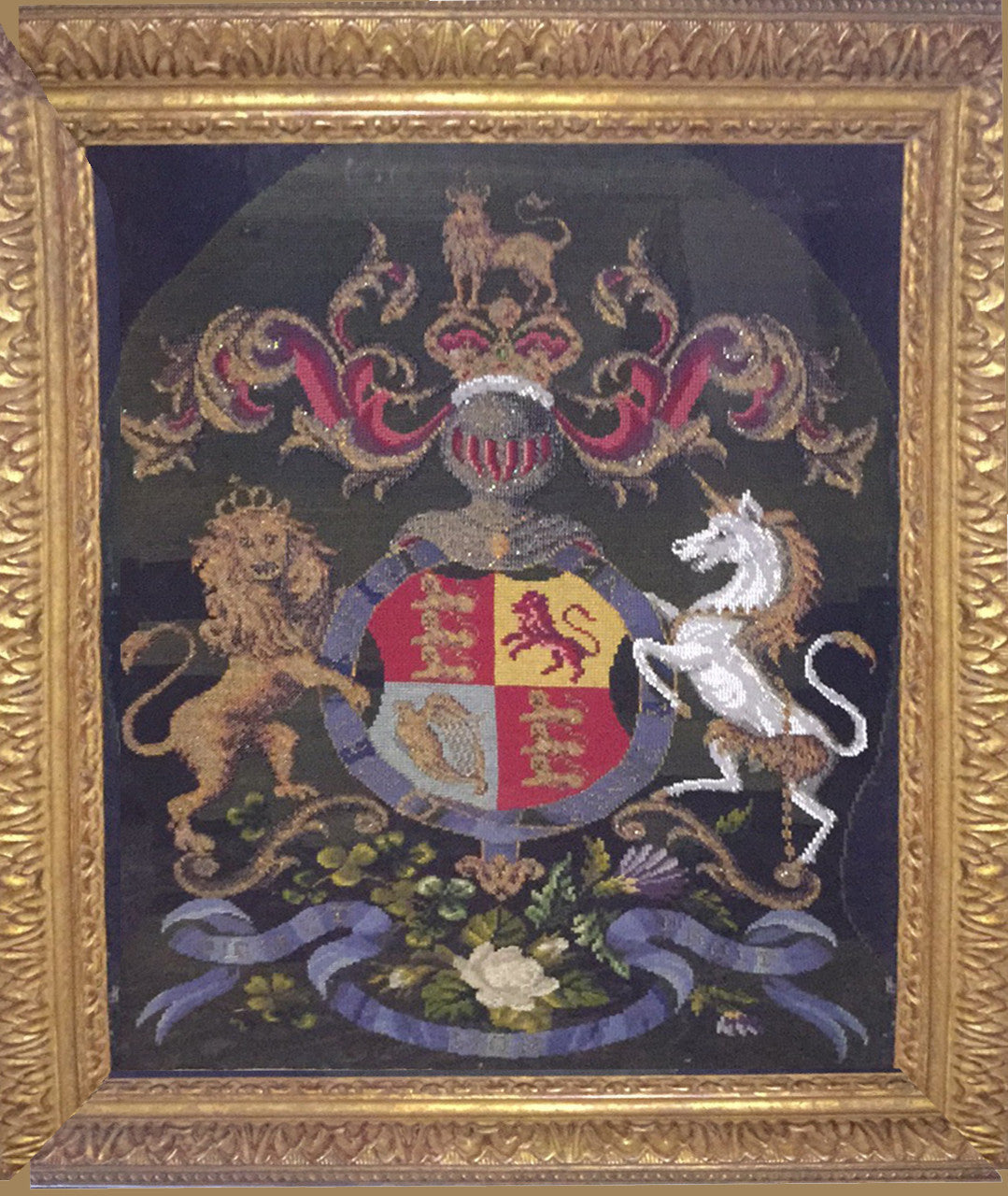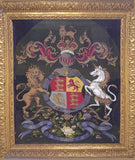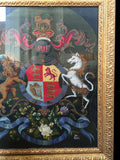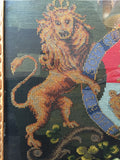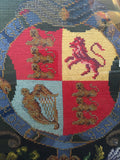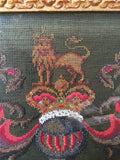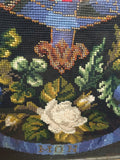 Description
SOLD Victorian Silk and Glass Bead Needlework on Wool Ground Royal Coat-of-Arms, Mid-19th Century
in a giltwood frame.
Circa 1860-1880.
28 1/2 x 24 in. 
Condition: The black background has faded to green in some areas, there is minor loss to wool, and there are areas of restoration. However, the restoration has been done professionally and the presentation is bright, colorful and beautiful. 
The British Royal Coat-of-Arms is not an uncommon needlework subject for the mid- to late-19th Century. The size and quality of the work of this example is quite fine.