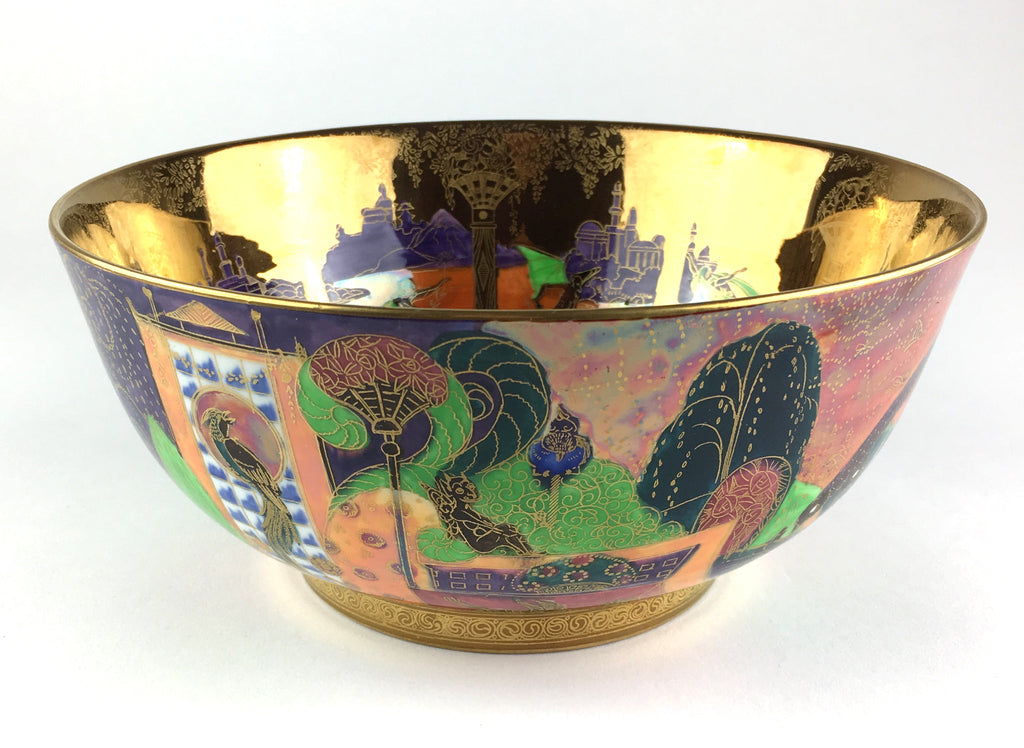 Please come visit two shows in October in which I will be participating. The first is the Main Line Show, in Radnor PA. The show is Columbus Day weekend, October 7 and 8. There's a special evening opening the 6th. The second show is in San Francisco, October 25-29. At both events, I will be showing some of the very fine examples of Daisy Makeig-Jones' Fairyland Lustre, made at Wedgwood in the Art Deco period. 
If you are a fan of elves, and fanciful creatures, of luxurious and copious design, of fairies and magical trees, then Fairyland Lustre may be perfect for you. If you are a minimalist, then this is NOT the right direction for you -fear not, I've got LOTS of fun things for you, too. 
Fortunately, some of the inventory I've got in stock now was just featured in the New York Times today - it's a visual feast about Fairyland,  http://nyti.ms/2hjSv5z -- my things are within the tall stack, as well as photo #3.