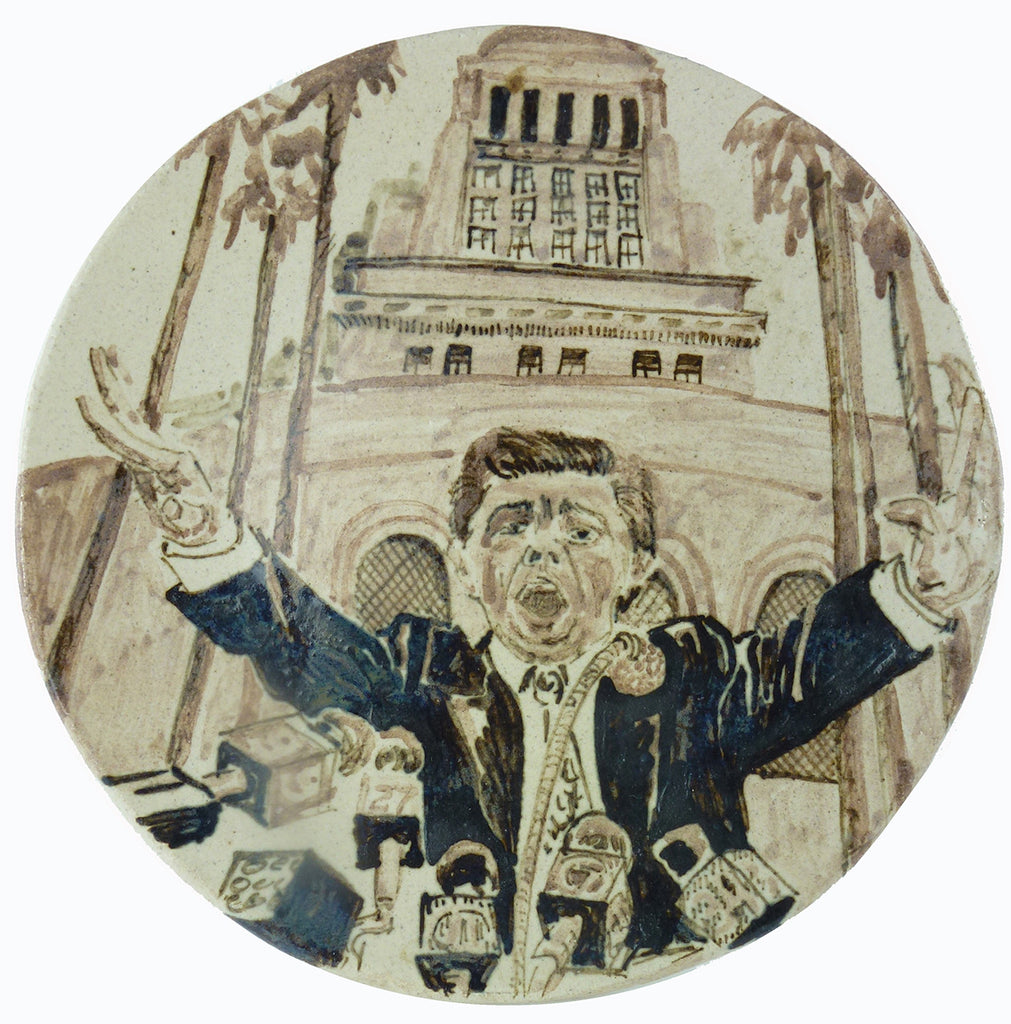 Today, I decided to start a once-a-week blog that features one artwork or object that I have for sale. Yes, I am playing favorites, despite being really interested in so many areas of the decorative and fine arts. 
Some of us focus on visual pleasures from day one, and others come to the pleasures of the arts and antiques fields later in life. Not everyone knows what there is to know about objects, and even as someone who has been in the field for over 30 years, there are always new things to know and old things to unlearn. It's what keeps our brains lithe.
Today's favorite things is: Marilyn Andrews Political Plate 
http://bit.ly/2tJingk
Marilyn Andrews toils away, making her plates and painting them, by herself. Her work is unique, her objects and sets of objects tell stories about life then, which is life now, too. 
Political ceramics and glass are really wonderful to collect - whether one collects commemoratives, or portraits, parians sculptures or sulphides. 
And just because I am writing about Marilyn Andrews today, doesn't mean that next Friday I won't feature something really old. I'm already ready to write about the great Martin Brothers vase painted with birds and flowers. But that will have to wait... til next Friday. Until then, have a swell week.