SOLD 18th Century Liverpool Porcelain Philip Christian Dated Mug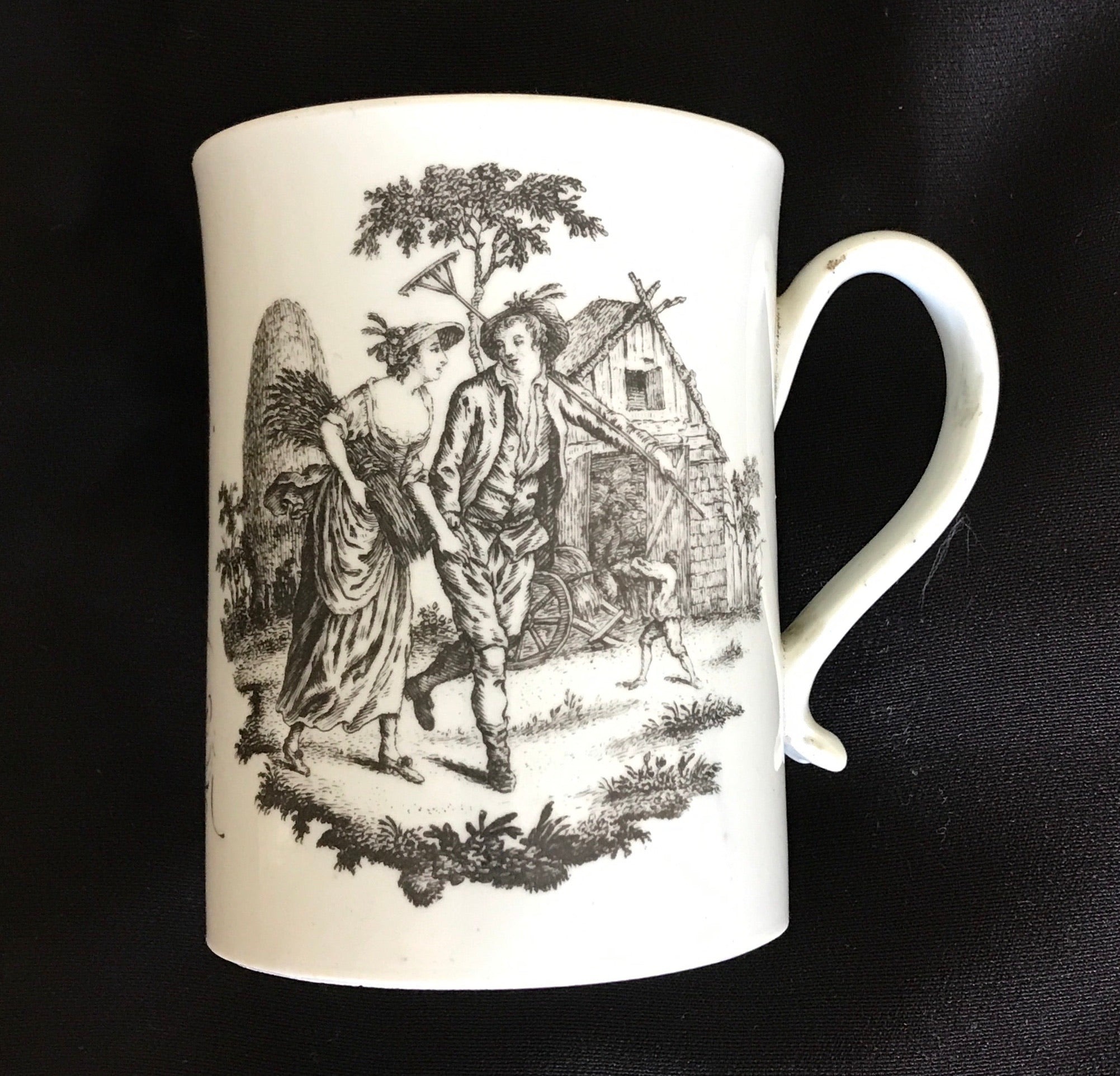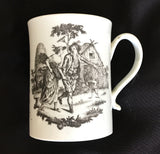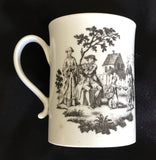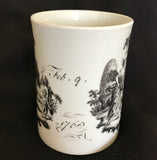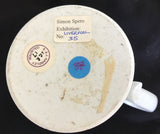 Description
SOLD 18th Century Liverpool Porcelain Philip Christian Dated Mug.
The mug moulded with straight cylindrical sides, and strap handle. 
Transfer-printed in black enamel with John Sadler's The Two Dancing Children to one side of handle, and Robert Sayer's Harvest Home to the other side. Painted with the date between the two prints, Feb. 9, 1768.
3 7/8" H.
Condition: Short crack above handle; minor wear.
Print Source:
The alternate name for the Two Children Dancing print is Dancing Dwarves. This same print has been found on delft tiles and creamware vessels.
Anthony Ray in Liverpool Tiles, illustrates "Harvest Home," figures C3-5. Unlike the Sadler & Green versions, the figures of the two harvesters here are copied from Sayer. Worcester used a version of this print based on Dr. Arne's version, published in 1758. Wedgwood is known to have ordered Sadler's version for his works in a letter dated March 27, 1763. Sayer's print is not dated, but must be circa 1765, and is signed "Grimm Invent." and "June Sculp," for John June.
Provenance:
E & J Handley Collection, no LGR 17.
Simon Spero Antiques, London, March 14, 2006.
Exhibited:
Simon Spero, Liverpool Exhibition, Spring 2006, November 35
Literature: 
Handley, Joseph M., 18th Century English Transfer-Printed Porcelain and Enamels (Self-published, 1991), number 8.24.
Parallels:
Another example, with the same date, and a long hair crack at the diagonal from the Haymaker's, illustrated in Geoffrey Godden, 18th Century English Porcelain and in Maurice Hillis, Liverpool Porcelain 1756-1804.
Robin Henry Ceramic Collection, New York  #87