18th Century Worcester Porcelain Transfer Printed in Purple with Parrot & Fruit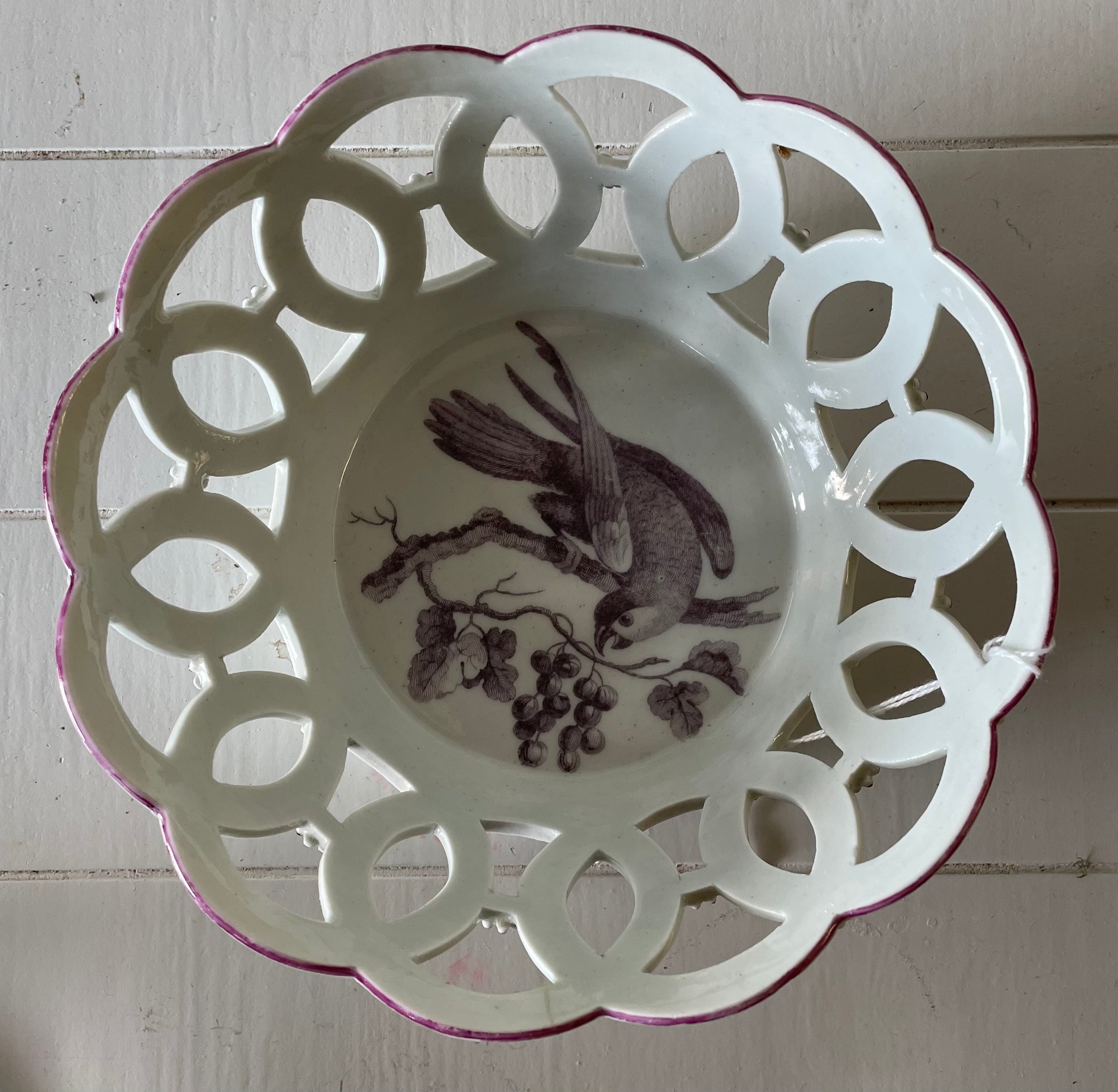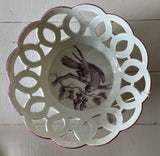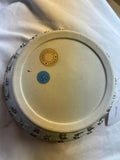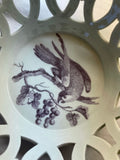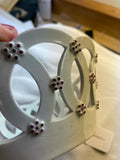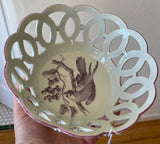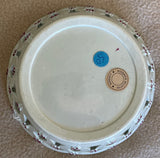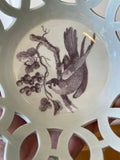 Description
18th Century Worcester Porcelain Basket Transfer Printed in Purple with Parrot and Fruit Number 1, also known as Pecking Parrot. The round basket with reticulated sides, moulded with dotted, stylized flower heads to the exterior, painted in puce. The rim also painted in puce.
The print source is from Robert Hancock, as printed in The Ladies Amusement, circa 1760.
Unmarked.
Basket dating to 1760-1765.
2 3/8" H., 6 3/8" Diameter.
Most commonly, the print is found in blue, on mugs and dishes. This example rare for the transfer having been done in purple; and for having been applied to a basket.
Provenance: Rod Jellicoe Antiques, London, purchased in 1998. Robin Henry Ceramic Collection, New York. Collection number 50.
Condition: The basket is in very good condition, with no signs of wear to the print, no restorations or repairs to basket body.