18th Century Worcester Porcelain Waste Bowl Transfer Printed in Black Chinoiseries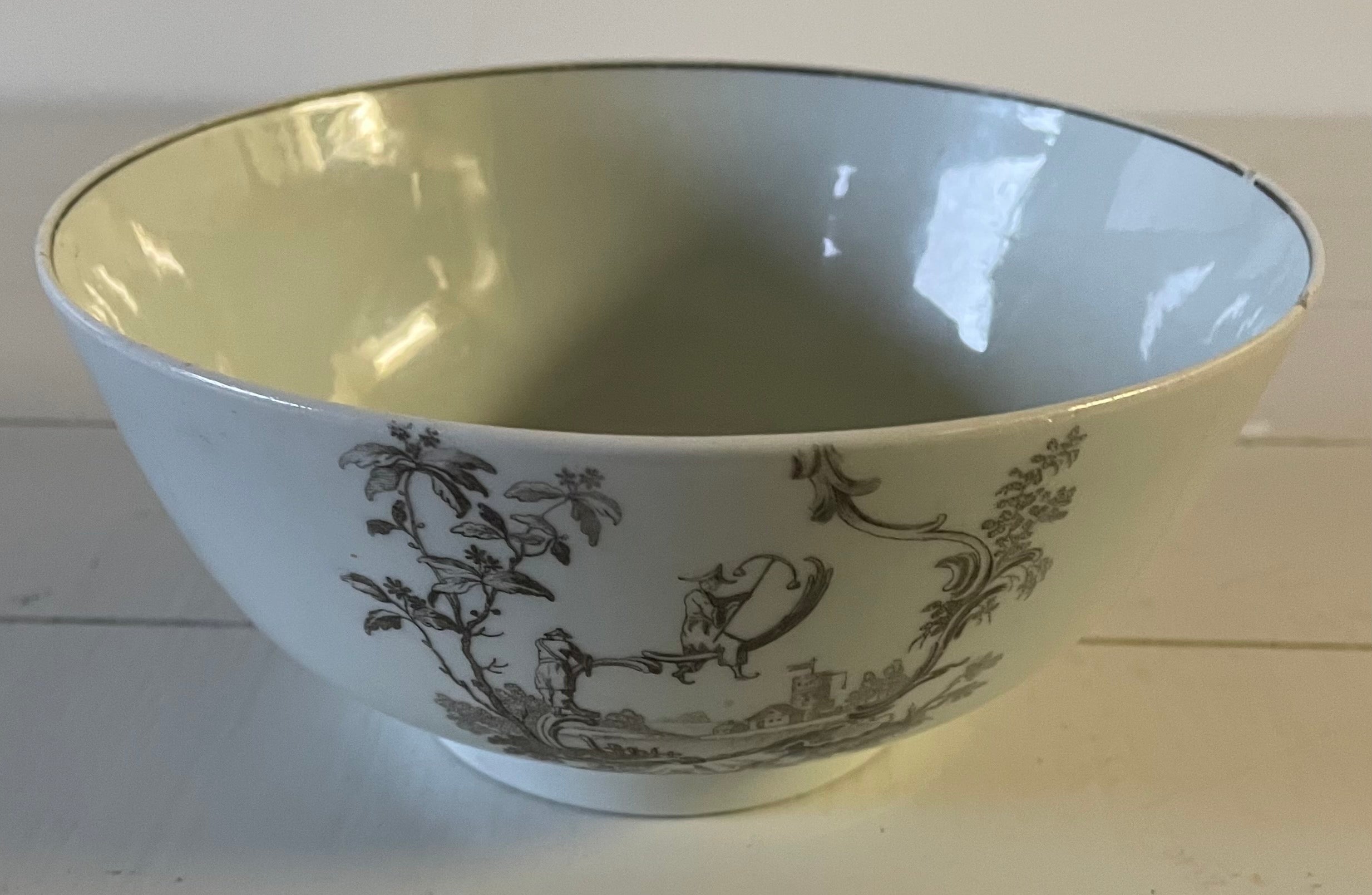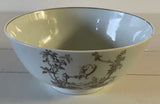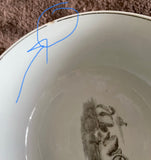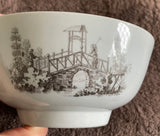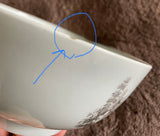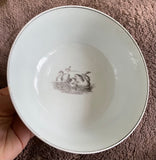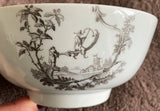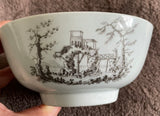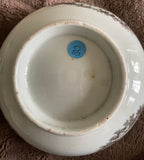 Description
18th Century Worcester Porcelain Waste Bowl Transfer Printed in Black Chinoiseries with Les Garçons Chinois, Le Chalet Double, and Le Pont Chinois, the interior with swimming swans.
Unmarked.
3" H., 6" Diameter.
Condition: Chip to rim,
Provenance: Steppes Hill Farm Antiques, 2003.
Robin Henry Ceramic Collection, Collection # 80
Parallels: The prints of Le Pont Chinois and Le Chalet Double may originally have appeared reversed in The Ladies Amusement, plate 178 and 179.
The same two prints are illustrated in Cook, Cyril, The Life and Work of Robert Hancock; an account of the life of the 18th century engraver and of his designs on Battersea and Staffordshire enamels and Bow and Worcester porcelain. (London: Chapman and Hall, 1948) illustrates these prints as items 22 and 86.  Robin Henry owned several original Pillement engravings, including one of Le Garçon Chinois.

The print of Les Garcon Chinois is after Pillement. See, for reference, Gordon-Smith, Maria, "The Influence of Jean Pillement on French and English Decorative Arts Part One in Artibus et Historiae, Vol. 21, No. 41 (2000), pp. 171-196.