SOLD English Bow Porcelain Factory Large Shell-Shaped Dish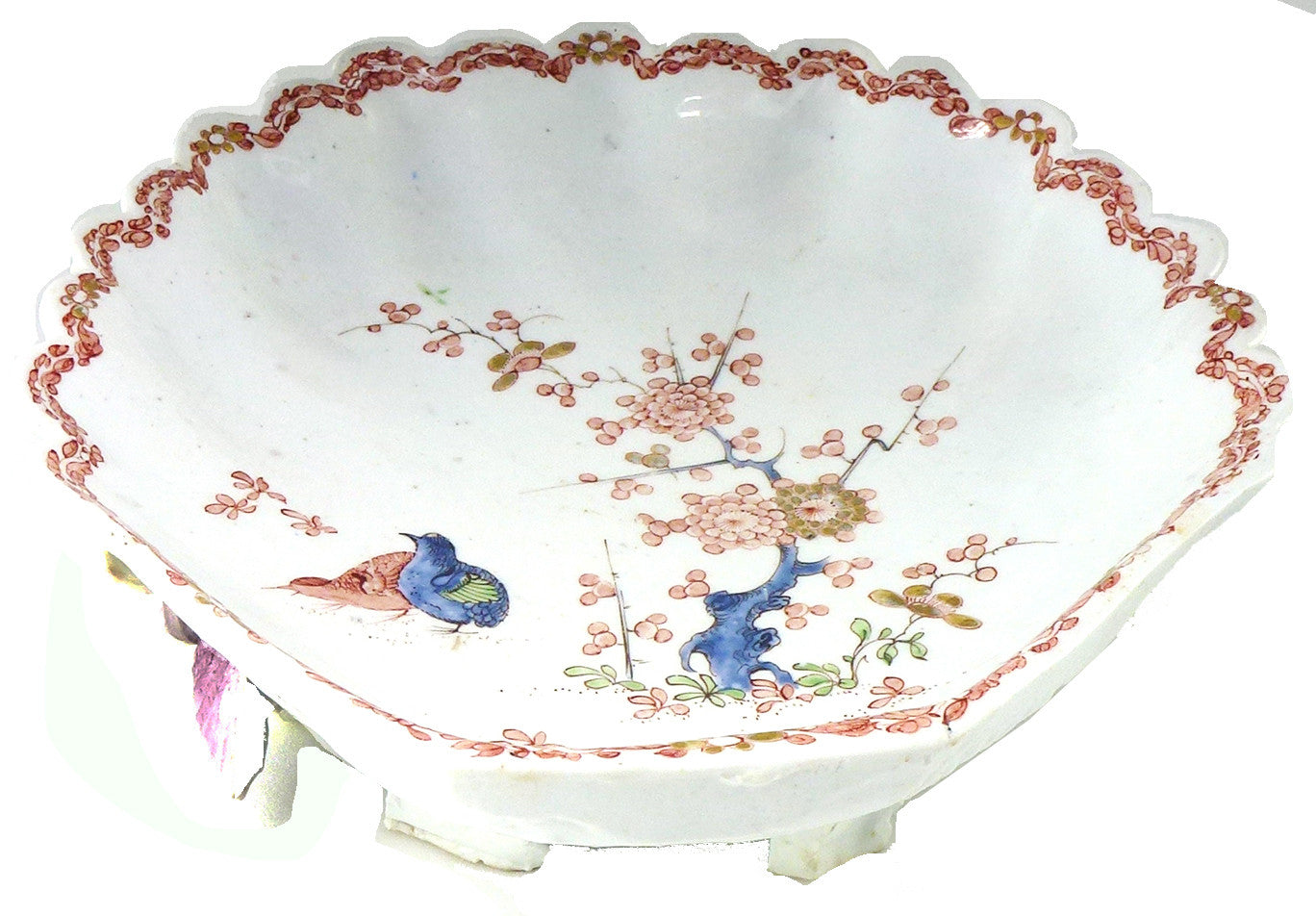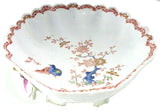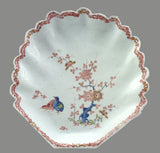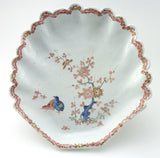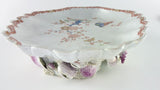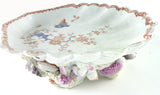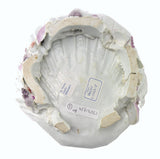 Description
SOLD Bow Porcelain large shell-shaped dish, the arcaded base support encrusted with white and pink glazed shells and algae, the face painted in Kakiemon style with "Two Quail" pattern within an iron-red and gilt flowerhead and foliate rim.
Unmarked.
2 1/2 H., 7 1/2" W.,  8" D. of dish.
Circa 1755-1758
(chip to rim and typical chips to shells)
Literature: For another example of this very rare type of raised shell dish, see Dr. Chris Girton, "The Two Quail Pattern," Stockspring Antiques exhibition catalogue, 2004, no. 39.
Provenance: Property of George Forman, Langhorne, Pennsylvania. As sold by Andrew Dando, Bath England.
Background: The Anglo-Irish painter Thomas Frye (c. 1710-1764) was the patentee for the Bow porcelain factory. Frye's background was as a miniaturist, pastel artist, and painter. Frye's mezzotints include a brilliant self-portrait, full of great details and bold contrasts of light. Frye had a silent partner Edward Heylyn, who was a glassblower and merchant. The two owners of the factory were John Weatherby and John Crowther. Like most of the English porcelain factories of the 18th Century, Bow was underfunded despite its connections to the Peers family, a family involved in the East India Trade Company. 
Workers at Bow emigrated to the United States, and were actively making porcelain in Philadelphia at the Bonnin & Morris factory. The factory at Derby, England, bought up most of the assets of the Bow factory.