SOLD English Ridgway Smear-Glazed Stoneware Dessert Service c. 1825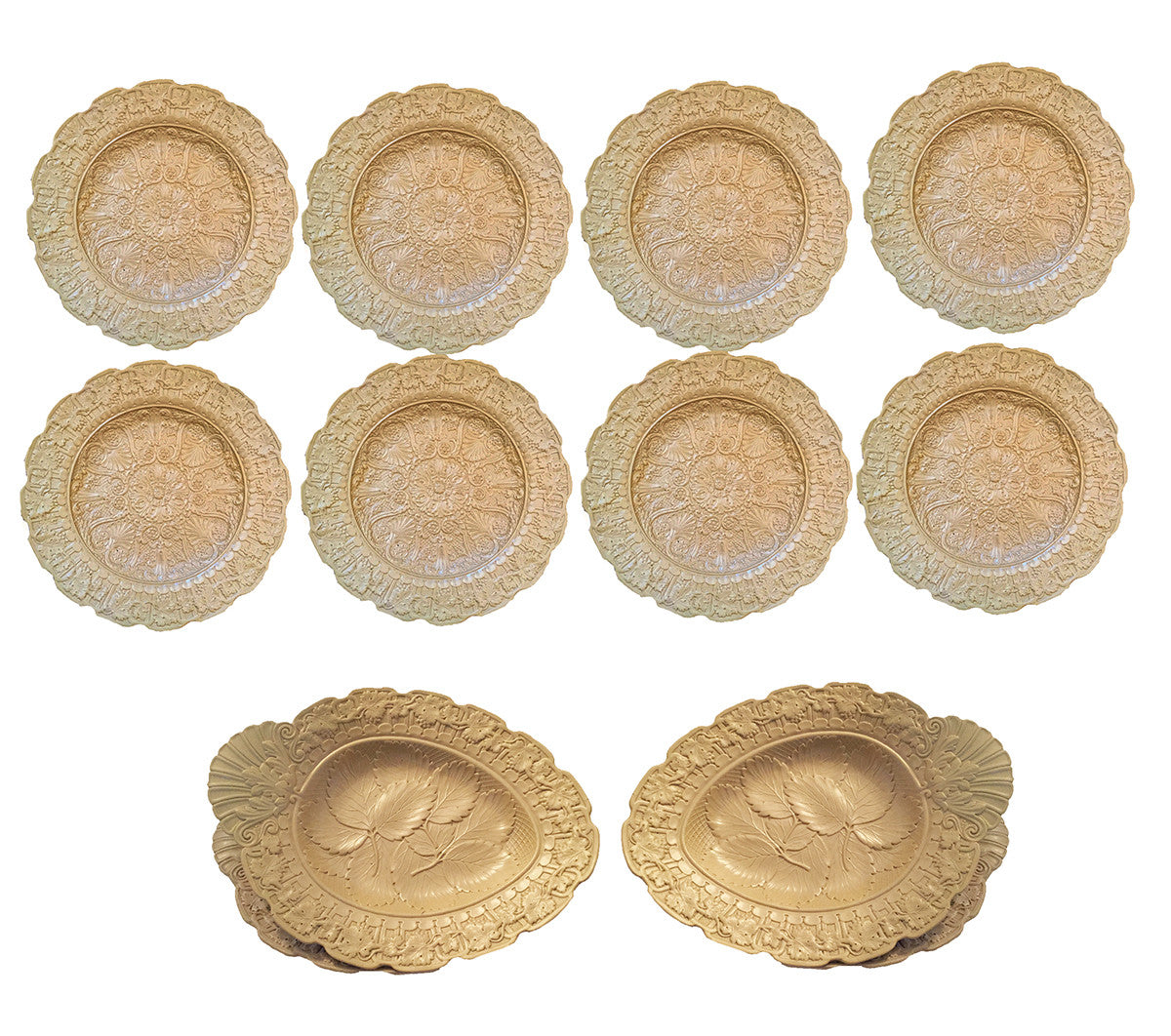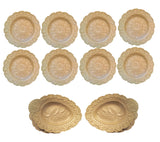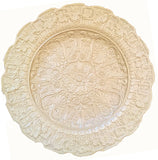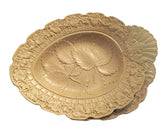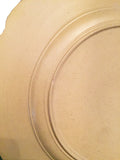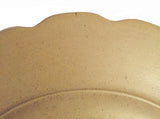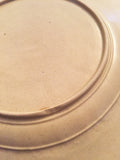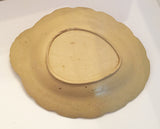 Description
Ridgway Smear-Glazed Stoneware Buff or Tan colored set of eight dessert plates and four oval serving dishes with handles, all with shaped rims, the faces molded with acanthus leaf and vining, foliate scrolls. Unmarked. 
The plates 8 1/2" Diameter., the dishes 1 3/4" H. x 10 1 1/2" W. x 7 3/8" Deep.
(One serving dish with minor kiln speckling or black dots to surface and a small, shallow section of the foot rim absent, one with chip to foot rim, and one plate with two very short hairlines).
Ridgway made a variety of smear-glazed stoneware services. This buff or tan color was quite popular in the 1820s, perhaps it was thought of as being genuinely neo-classical in feel. 
This service is perfectly usable as dinnerware, and will also look fine on the wall. 
If using salt-glazed stoneware, please do not let acid foods sit for long on the surface of the plates, hand-wash and hand-dry all dishes.