Framed Wedgwood Aesthetic Movement Japanesque Tile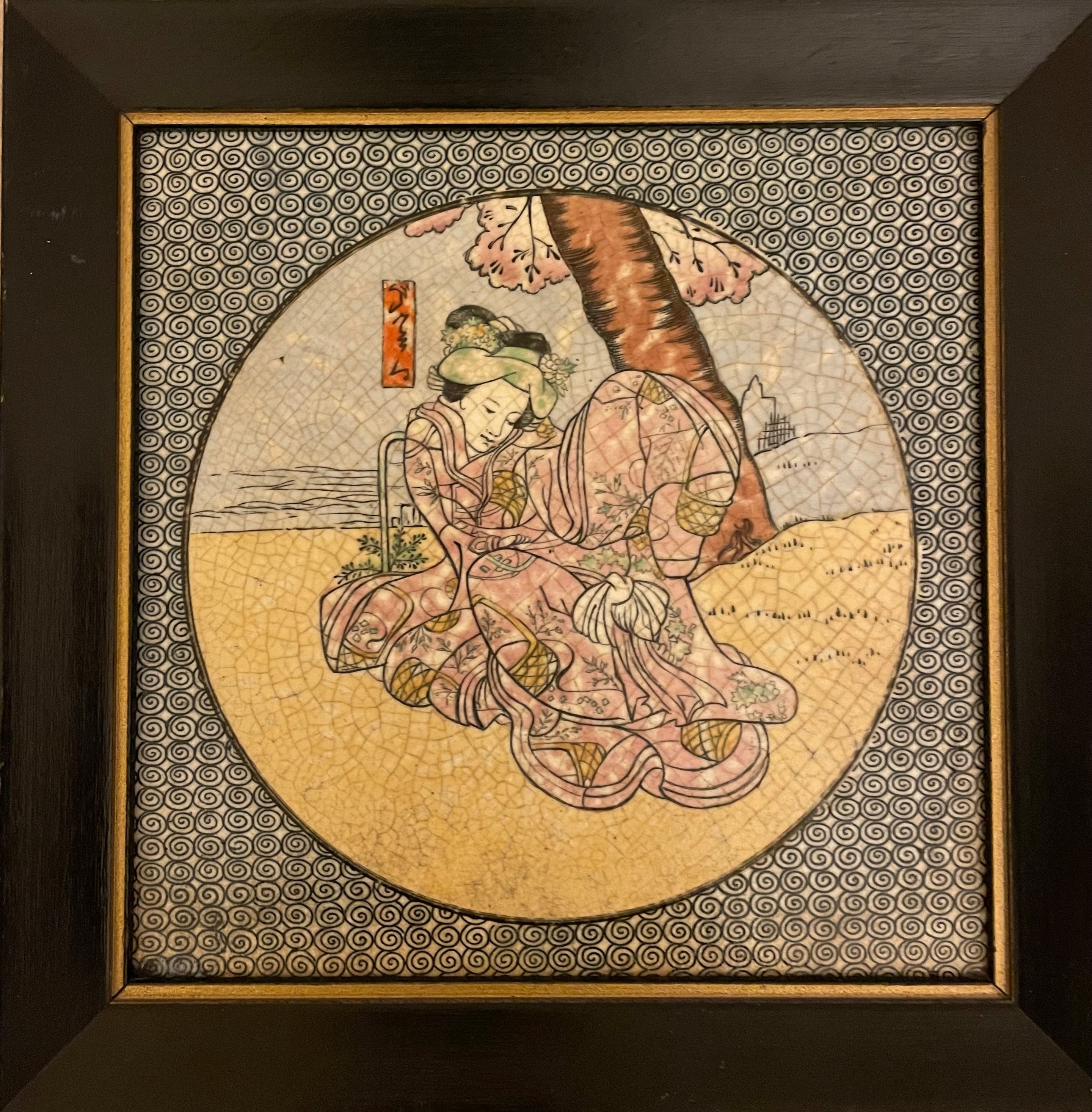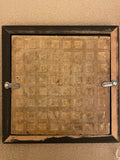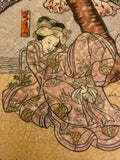 Description
Framed Wedgwood Ceramic Aesthetic Movement Japanesque Tile, Printed and painted with a reclining woman in a pink kimono, on sand, near a cherry tree, with water on the horizon. Near the woman's head, an orange banner in Japanese script, possibly inscribed for "Tales of Genji," which is one of the principle stories of the Ukiyo-e or Floating World cannon.
The scene printed within a roundel, outlined with a delicate black line, surrounded by a ground of deep cobalt blue ovulos in outline.
Within a semi-antique ebonized wood frame, with gilt inner border.
Tile back printed: 
JOSIAH/
WEDGWOOD/
& SONS/
ETRURIA
Circa 1875.
6" x 6" the tile; 7 1/4" square, framed.
Crazing to surface.
Wedgwood produced an entire series of "Japanese Subjects" wares, shortly after the 1862 Exposition which included a Japanese display.