SOLD French Faience Hautin Boulenger & Cie at Creil & Montereau Japonisme Charger, 1890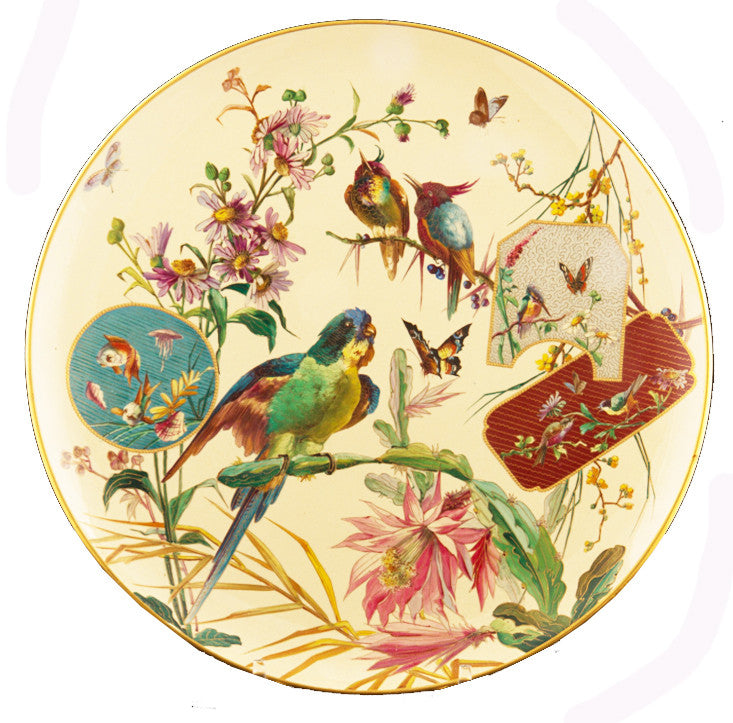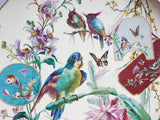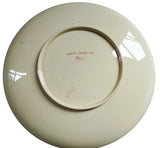 Description
French Hautin Boulenger & Cie at Creil & Montereau Japonisme Charger, the cream-ground charger finely-painted with gilt beaded and brocaded motifs and with platinum roundel, painted with a large, colorful parrot and multiple exotically-plumed birds, perched on branches, leaves and in flight.
Impressed marks, including a spade, possibly the mark of a particular workman. Hand-painted retailer's mark in deep red enamel, for Shreve, Crump & Low, Boston.
17" Diameter, approximately.
Circa 1890-1895.
In 1889, the factory of Hautin Boulenger et Cie opened a Paris sales atelier at 18 rue de Paradis, in the 10th arrondisdement, to increase sales to a wealthy, international clientele. This charger would have been shown in the rich surroundings of the Paris store, and without doubt the buyers at Shreve, Crump, bought the charger to Boston to display in similar surroundings in America.