SOLD French Paris Nast Porcelain Shaped Tray, circa 1820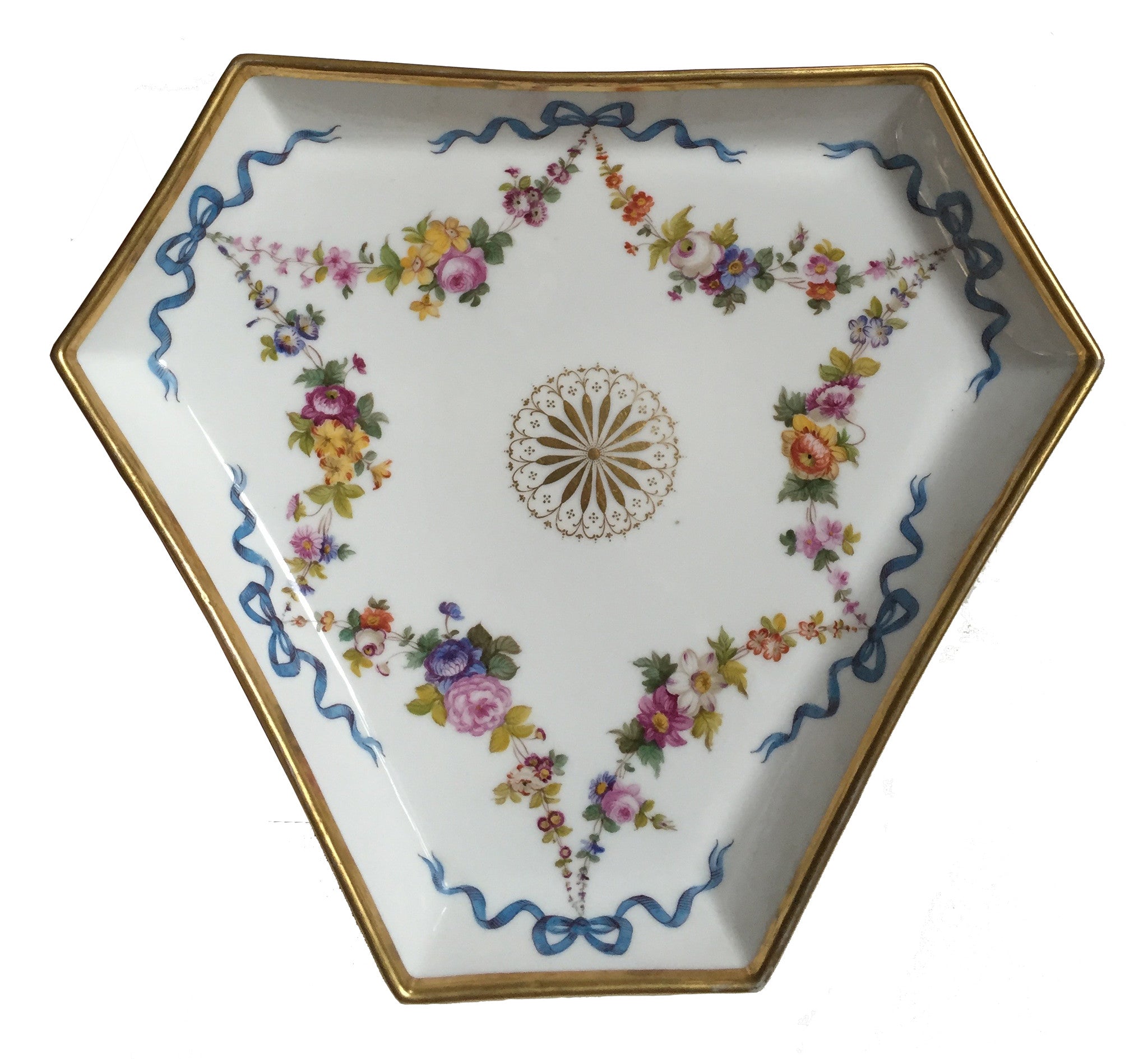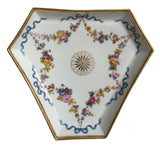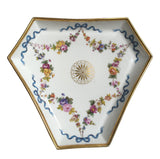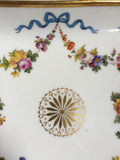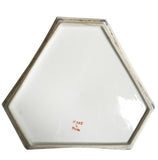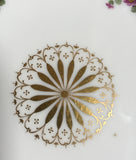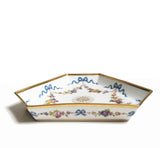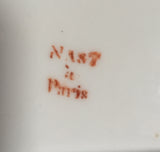 Description
French Paris Nast Porcelain Shaped Tray, circa 1820, the tray of irregular hexagonal form to the front, the exterior walls painted with a band of blue bows and flowers, the interior side walls and tray face painted with blue ribbons and bows and floral garlands, all under gilt bands to edges, centering a gilt stylized foliate circle. Iron-red printed NAST A PARIS marks to underside. 
Jean Népomucène Hermann Nast (b. Austria 1754 -d. Paris 1817) worked at Versailles then founded a factory near Paris in 1783. Nast worked together with Louis Nicholas Vauquelin to create porcelain with vibrant new gold applications, new colors, and made in new forms. The production was enormously successful. When Nast died, the sons who had worked with him continued production until 1835. 
This unusual tray or serving plate is either from the late period of Nast pere or the early days of Nast's sons' management of the firm. The bows and garlands decoration were popular from the 1760s all the way until 1900. Most likely this is a tray for a tea-for-one or cabaret teaset, or, possibly, a dressing table stand for holding perfume bottles.
1 5/8" H. x 9 1/4" W. x 7 1/2" D.
Condition: very minor gilding wear. One tiny black dot near the gold circle at the center.