Haviland Limoges Japonisme Porcelain Plate from the Service Fleurs et Rubans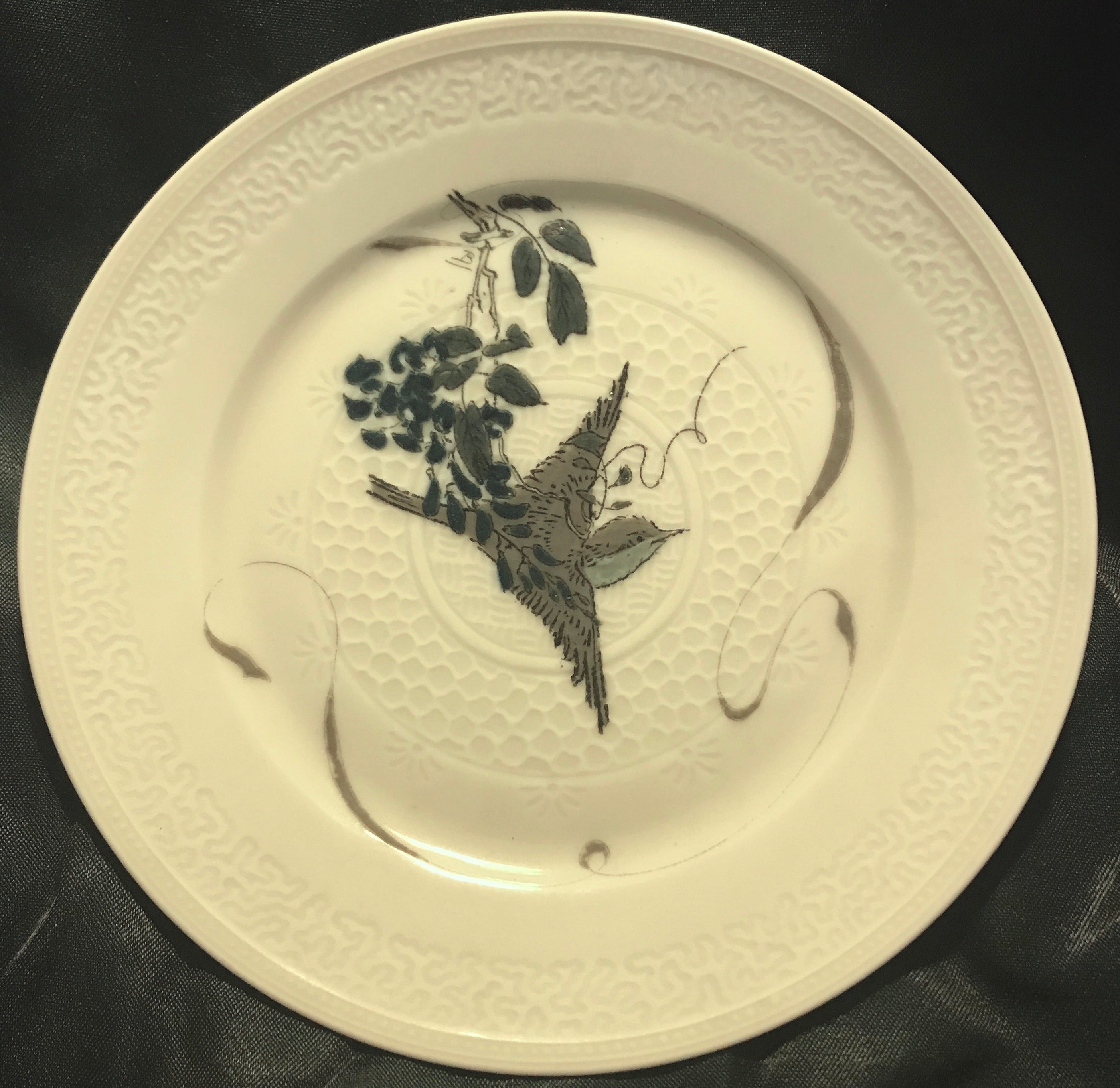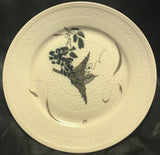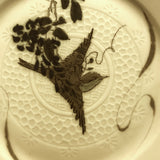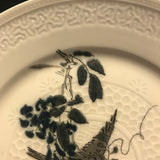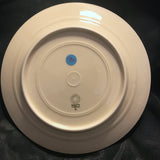 Description
Haviland Limoges Japonisme Porcelain Plate from the Service Fleurs et Rubans
The relief moulding attributed to designer Albert Dammouse (1848-1926)
The printed and painted decoration by Félix Bracquemond (1833-1914)
Clearly in admiration of Japanese plates combining delicate relief moulding and painting, the Servcie Fleur et Rubans was made in two iterations at two different factories and in two different media. 
The earlier iteration, produced at Creil, was made in French Faience, with ruffled moulded to the shaped borders. The Metropolitan Museum of Art has several of these in its collections, 1989.231.
This fine plate is from the second iteration, a far more delicate design and in many ways a more extraordinary production. The honeycomb moulded band to the interior near central allows light to play through the service, and contrasts with the use of delicate shades of enamel in blue and green that overpainted the printed bird, trailing foliage and twining ribbon. 
Marked in black, Haviland & Co within a circle, and H & Co/L as well as B for Bracquemond. 
Circa 1880. 
7 3/8" Diameter. 
Other plates from this service reside in the Limoges National Museum Adrien Dubouché, ADL11281, and ADL 10959-1. The Musee d'Orsay includes examples made toward the mid -1880s, OAO518.