SOLD Pair of Hand Painted Porcelain Miniature Portrait Plaques of Women, Mid 1830s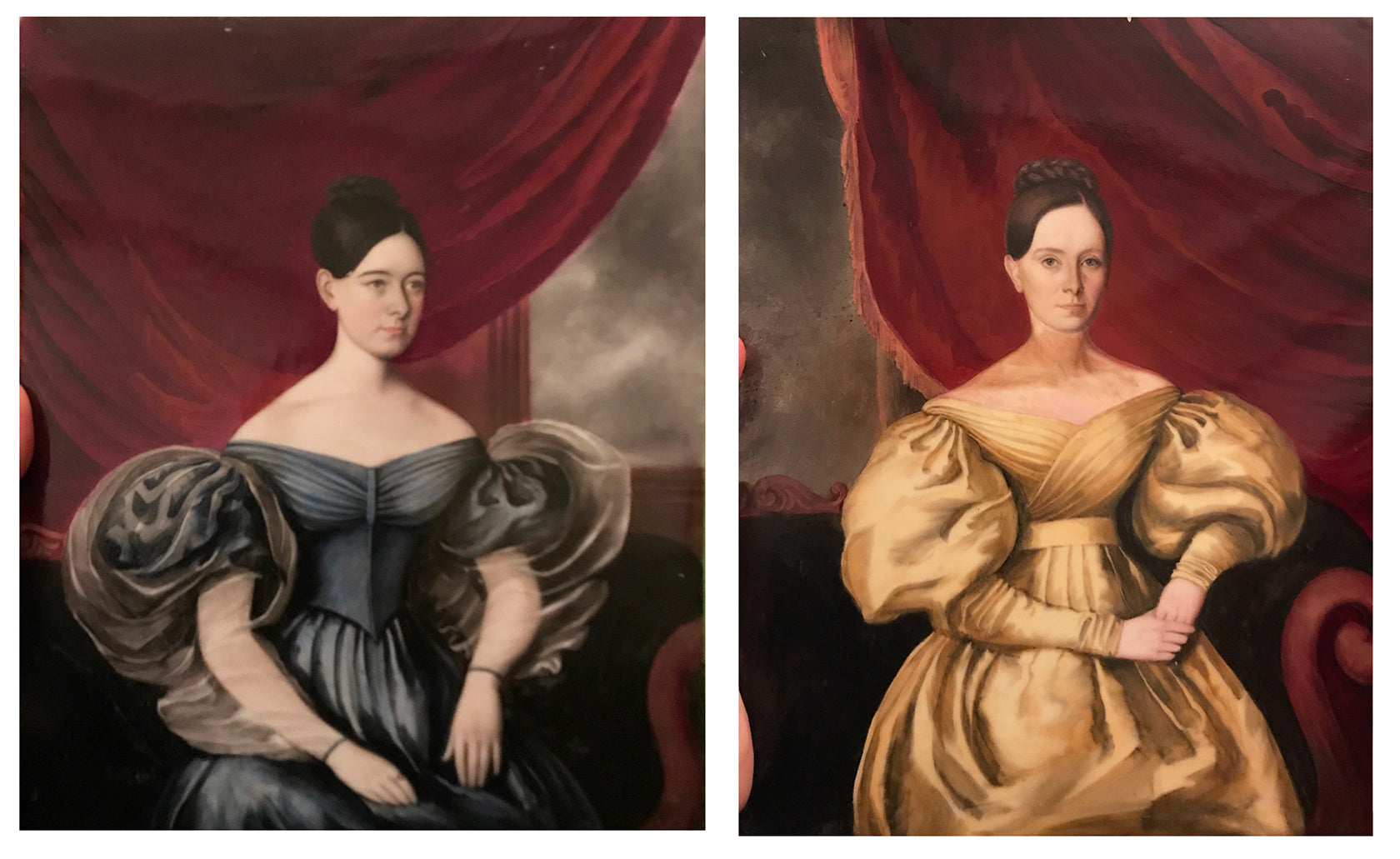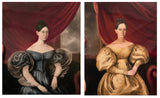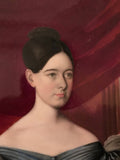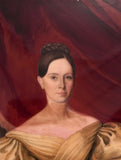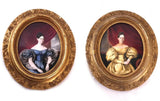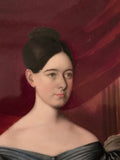 Description
SOLD Pair of Hand Painted Porcelain Miniature Portrait Plaques of Women, Mid 1830s.
Two finely-painted porcelain plaques, each centering a finely-dressed young woman in stylish dress, seated on either a period upholstered sofa or chair before an extravagant red velvet curtain with gold fringe, by a window. 
Each woman dressed in stylish garments of the 1830s. The garments date to 1832-1835 (the yellow morning dress) and 1835-1837, the blue dress with pointed waist. Thanks to Cora Ginsburg, Inc./Titi Halle for the dating information. The woman may be an older sister (yellow dress), and a blue dress (the younger sister). The chair and sofa appear to be from the same suite of furniture.
Unmarked. Unsigned. One with an indistinct numeral, possibly 47 in enamel to reverse. 
10 1/4" x 9 1/2", the first, the second 10 1/2" x 9" the second. 
The original frames in which I found the plaques are oval, but the plaques themselves are rectangular, and significant aspects of the draperies are concealed by the frame shape. Each plaque has been removed from its frame, and completely cleaned, with a layer of varnish removed from the surface of the plaque. 
The plaques are in original as made condition, with no chips, cracks or restorations. Each plaque has one or two very light and very short scratches to the surface of the drapery.
A third miniature portrait on porcelain, by same hand, was sold at Bonham's, lot 288, November 2, 2011. The subject of that plaque is the mother or matron of these two young ladies. 
One hopes in future to be able to find one of the male relatives by this same hand, and to find a signed or otherwise marked example.