SOLD Peteris Martinsons (Latvia, 1931-2013) Contemporary Studio Pottery Tower 1991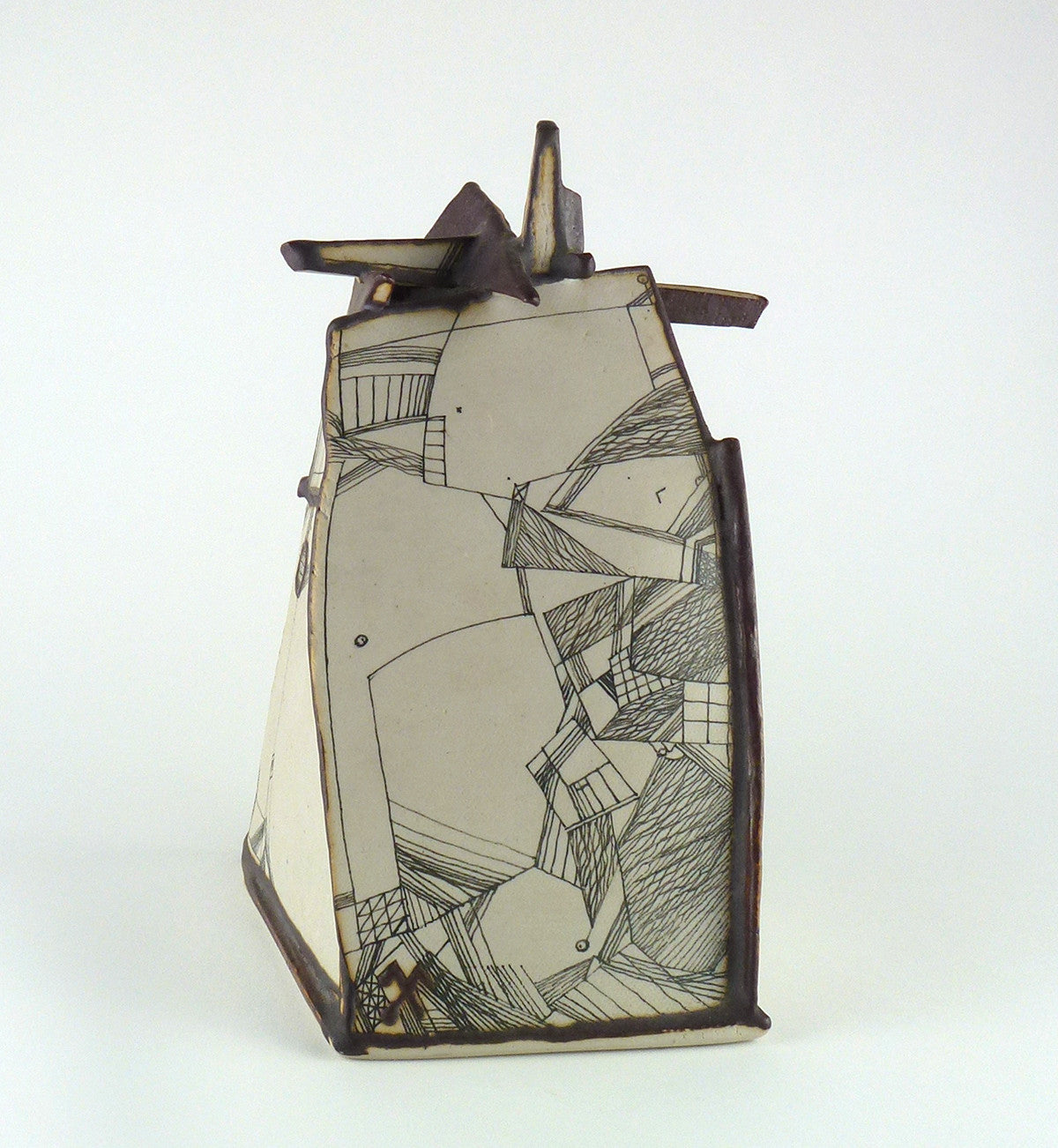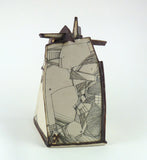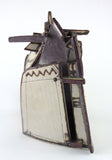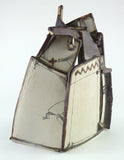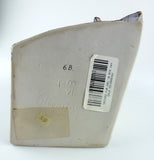 Description
SOLD Peteris  Martinsons (Latvia, 1931-2013) Contemporary Studio Pottery slab-constructed Tower, the tapering rectangular and irregularly-formed structure topped by a cluster of beams or bars painted brown, the body enamelled in black ink with linear structure-type forms. 
Impressed PM 91 BLOOMINGTON, marked 6B in ink.
8½" H., 4" W., 5"D.
Dated 1991.
Excellent, undamaged condition.
Martinsons went to Latvian State University 1951-57 and was a trained architect in addition to a ceramic artist. His work was the subject of a series of solo shows starting in 1971, in countries that include Russia, Estonia, Ukraine, Italy, France, Poland, Germany, and the United States.
Martinsons work is represented in museum and public collections such as the Latvian Art Fund, the Museum of Decorative Applied Arts, Riga; the Russian Art Fund; the Ariana Museum, Switzerland; in France, Japan; and in numerous private collections.