SOLD Richard Aerni Studio Pottery Ash-Glazed Stoneware Vase Vessel, 1988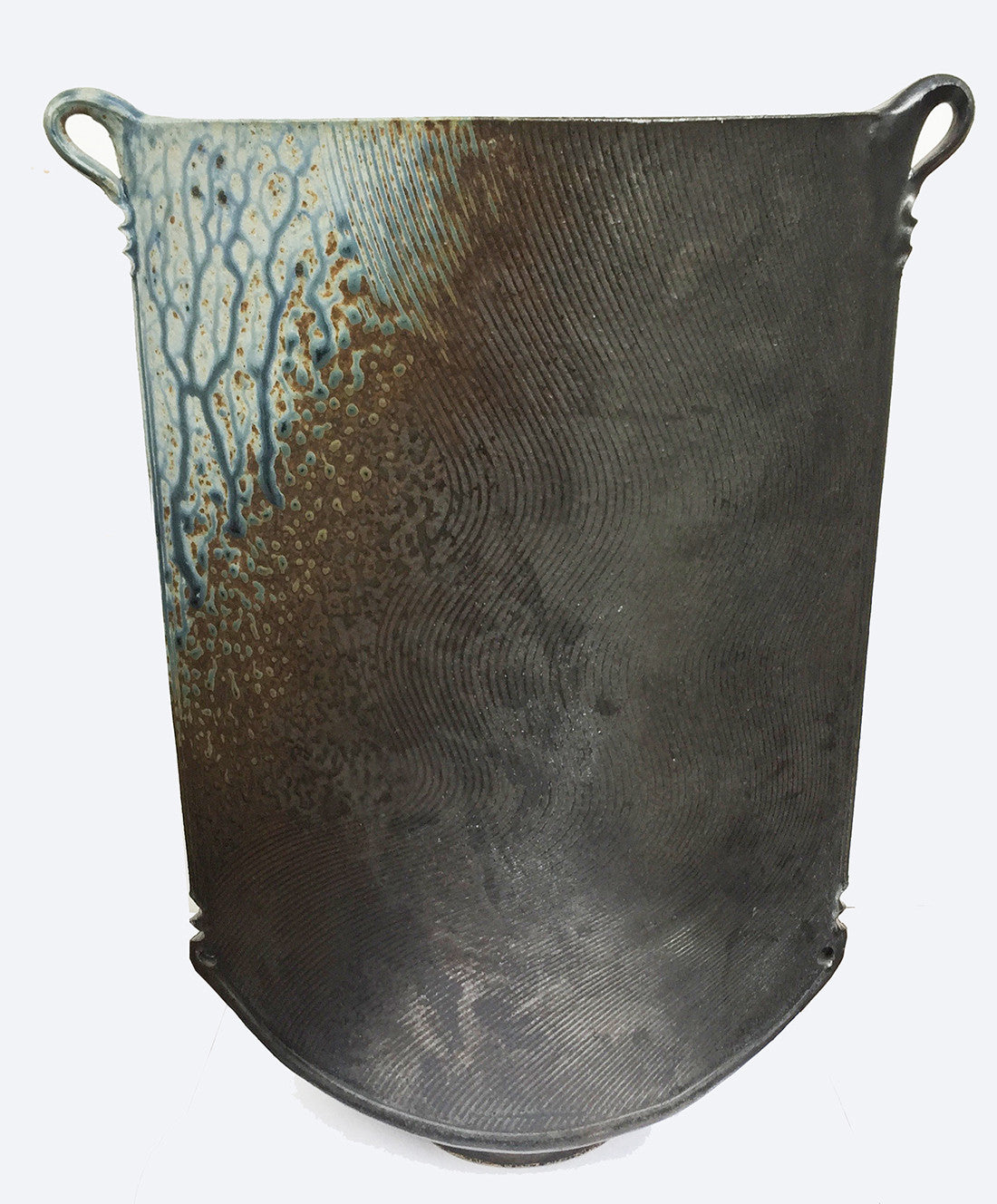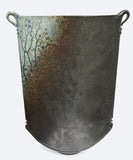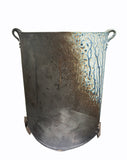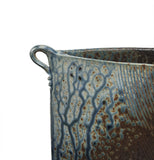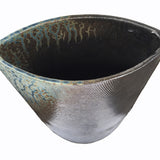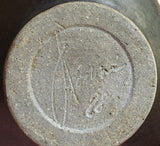 Description
SOLD American Contemporary Studio Pottery Richard Aerni (b. 1952-) Pocket Vase Vessel Ash-Glazed Stoneware Vase Vessel, 1988.
The straight sided vessel with pointed oblong mouth, and section of jagged teeth toward the base, the surface combed down the vertical side to front and back, with splotches of inky deep blue melting into the brown grey body. Signed and dated 1988.
12 5/8" H. x 10" W. x 4 3/4" Deep
Richard Aerni works in Rochester NY, with roots in Cincinnati, OH. His work is represented in institutional collections such as The Smithsonian Institute's Permanent Collection of American Crafts, Ceramic Monthly Magazine's Permanent Collection, The Crocker Museum in Sacramento CA, and the Everson Museum, Syracuse, NY.
For further information on the artist, please go to hhttp://richardaerni.com