SOLD Staffordshire Pottery Victorian Pair of Seated Spaniels Circa 1855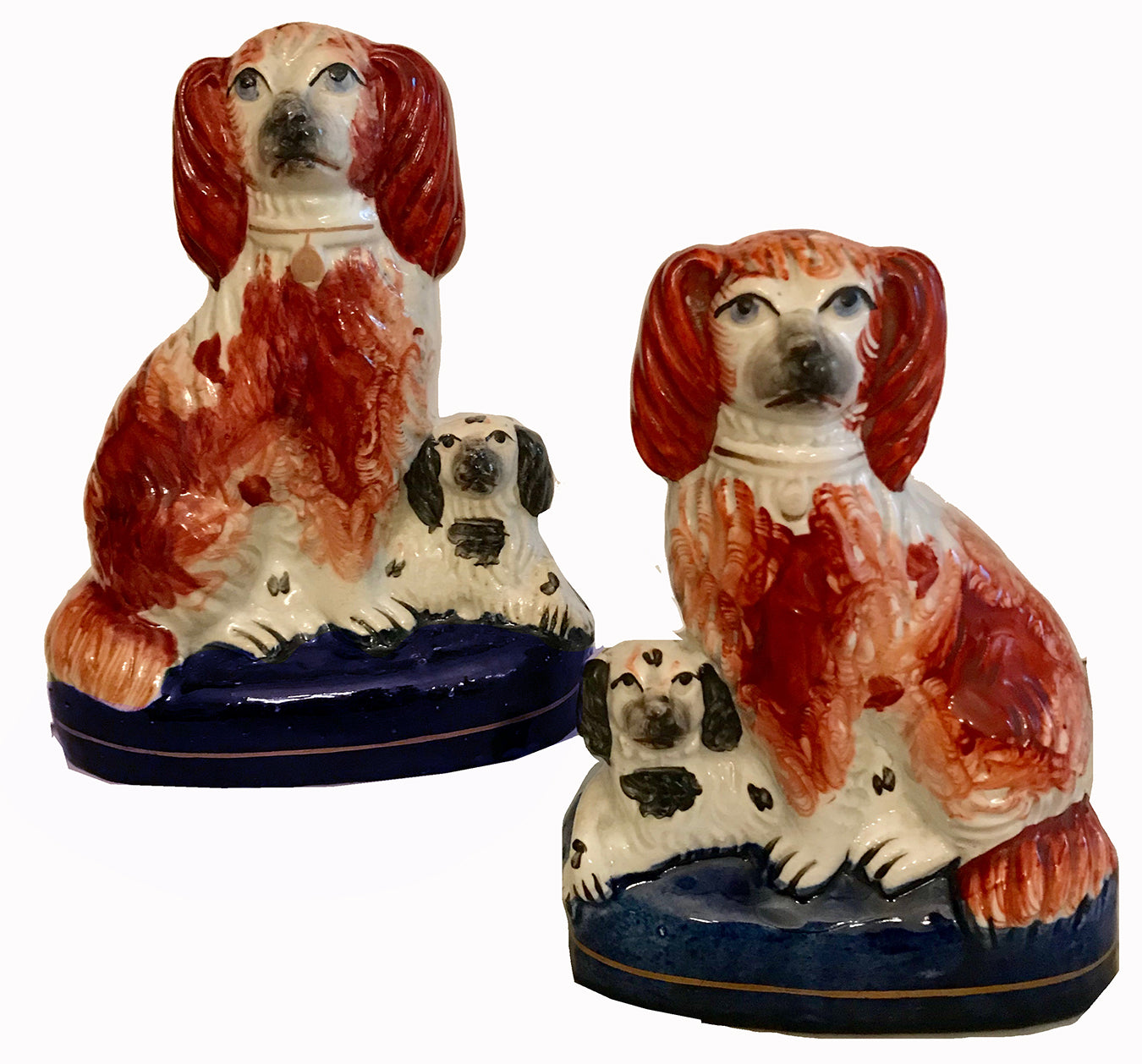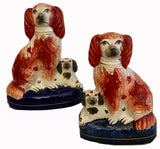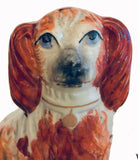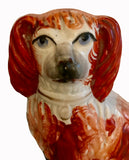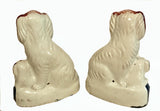 Description
SOLD Staffordshire Pottery Victorian Pair of Seated Spaniels Circa 1855, King Charles Spaniels with Puppies, the mother dogs with blue eyes., on cobalt blue bases, with gilt highlights and lockets around their collars.
Illustrated in Clive Masson Pope, A-Z of Staffordshire Dogs: A Potted History, Antique Collector's Club, 1996, p. 79
King Charles Spaniels were the dog of royalty starting with English King Charles II (1630-1685), the blue eyes of these figures were a way of honoring Queen Victoria, on the throne when these figures were made. 
8 1/2" H. x 6 1/2" W. x 3" D. 
Circa 1855
Very good condition, minor typical crazing. 
Shipping price is for domestic shipping rates for a double-weight and double-boxed pair of figures.