SOLD American (Pennsylvania) H.C. Fry Glass Pair of Bottle Vases with Gold Thread Wraps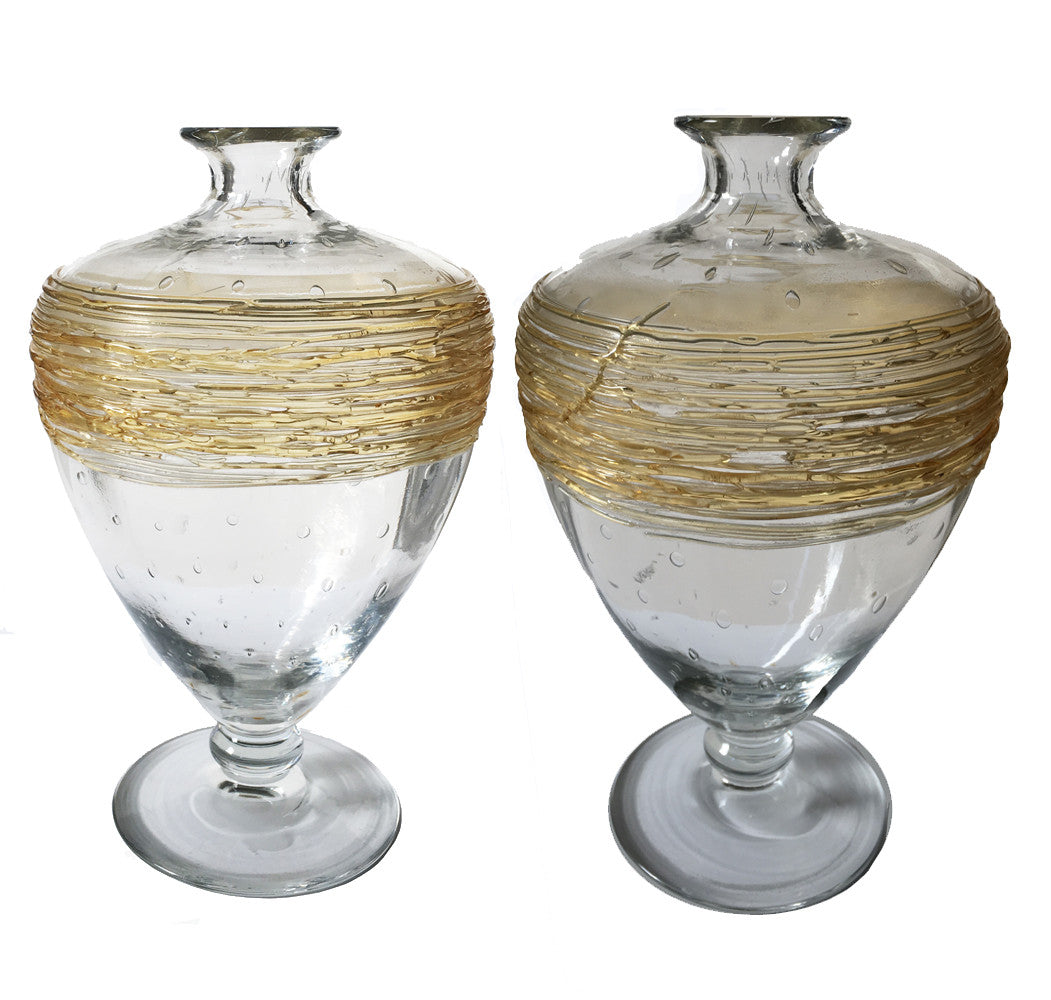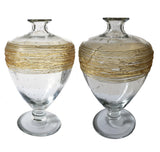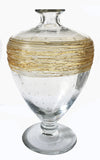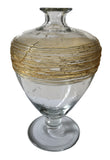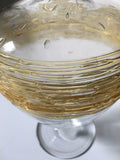 Description
American (Pennsylvania) H.C. Fry Glass Pair of Art Glass Bottle Vases with Gold Thread Wraps with controlled air bubbles trapped in the surface, molded with everted upper rims over voluminous bodies, tapering to ankles, on spreading feet. 
11" H., approximately. 
Provenance: From a Texas private collection, gifted to the owner at her wedding, in that collection since the 1950s. 
As issued excellent condition, please note that some of the air bubbles are on the rims, thus making the glass sound less true than if that were not the case. No chips, cracks or signs of use.