SOLD Brutalist Lamp by Feder of Mexico Late 1960s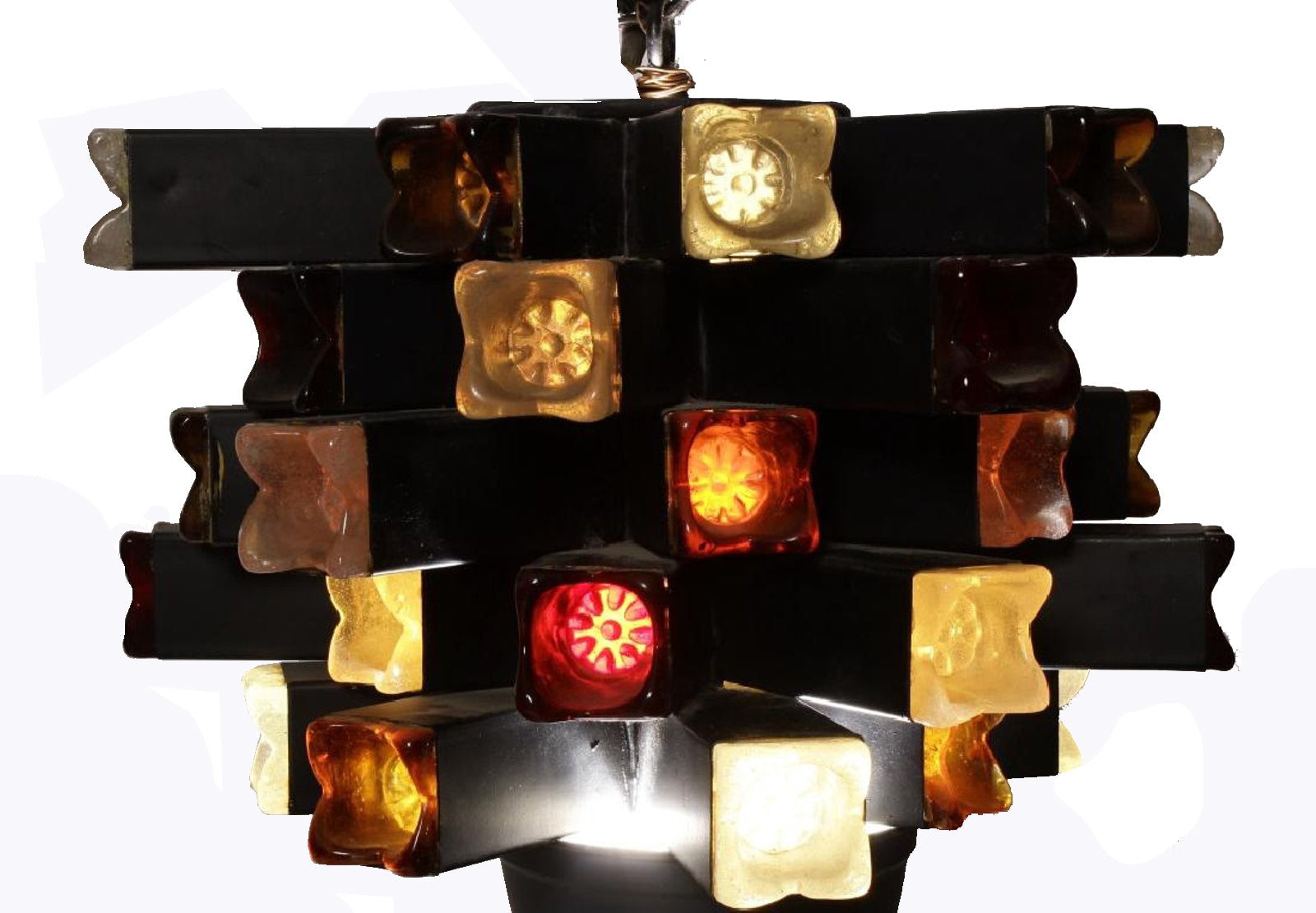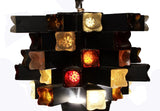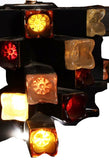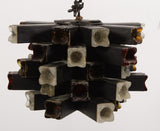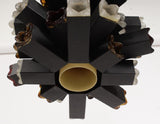 Description
SOLD Brutalist Hanging Lamp or Pendant Lighting Fixture dating to the late 1960s, made in Mexico by Felipe Derflingher Feder. Rounded rectangular black powder-coated steel tubes stacked up and radiate around a pendant single light bulb. Each tube terminates in handblown, colorless, clear glass and amber glass. 
May be used as a hangng lamp in a hallway; or as a subtle chandelier. 
Marked MEXICO to the cross-bar to the top.
Circa 1965-1975.
17" Diameter x 10"H
We will make sure all wiring is checked and in working condition prior to shipping.