SOLD Russian Art Nouveau Imperial Glass Factory Pair of Vases Etched with Orchid Cactus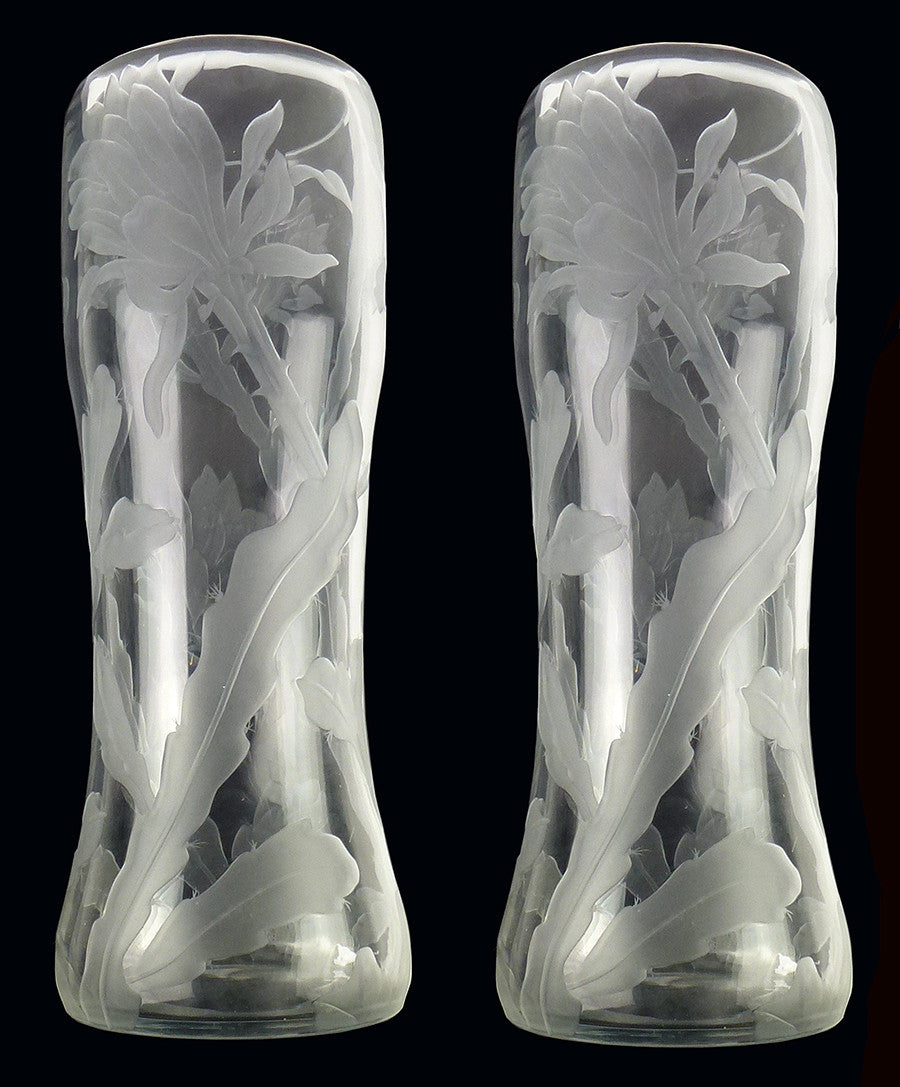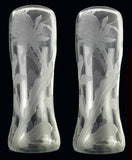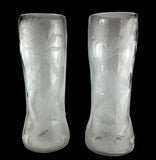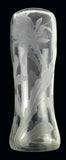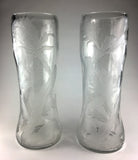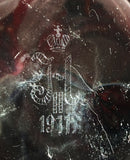 Description
SOLD Russian (St. Petersburg) Art Nouveau Imperial Glass Factory pair of clear, colorless lead glass vases with bulbous foot, etched in diagonal spirals with Cereus Orchid Cactus leaves, buds and blooms. 
Etched to base crown, Cyrillic H over 1911. The H is "N" in Russian, the Imperial Monogram of Tsar Nicholas II of Russia.
17 3/4" H., 6" D. 
Very good condition, one or two light scratches to sides, the bases with minor typical signs of wear due to contact with the surfaces on which the vases rested.
The date marked the 15th year of Nicholas' rule as Tsar. A bulb-shaped vase of identical form and etched with irises, made in 1909, is another known example of similar type. In that example the lightly waisted area appeared at the top, thus bulbous in form. That example was offered at Bonham's, lot 5433, September 24, 2012, and featured in an episode of Antiques Roadshow.
The cereus cactus is also knows as the Queen of the Night cactus, technically an orchid cactus. Its exotic appearance, and the fact that it blooms at night, would have made it an appropriate subject for the the Imperial household of Nicholas and Alexandra. As a symbol of slightly-prickly but rare and unusual beauty, the plant would be a comment Alexandra's own nature. 
This item includes two vases, the pair as shown. Each will be boxed individually for shipping, then placed in a single, larger box.